In yet another positive, supportive and useful reaction to the atrocities committed against women, young girls and even female children and the dangers that are prevalent in our society, three youths from Nashik have introduced Android app called Me Against Rape as an emergency alert system. The app functions to reach out to family and friends through the use of a button. These three youths are Gunwant Battashe aged 23, Anup Unnikrishanan aged 24 and an engineer and Jayesh Bankar aged 23 and a graphic designer have formulated a way, to help the woman in distress alert family and friends by using the app. These app developers have made the Me Against Rape free and available on all Android based smartphones.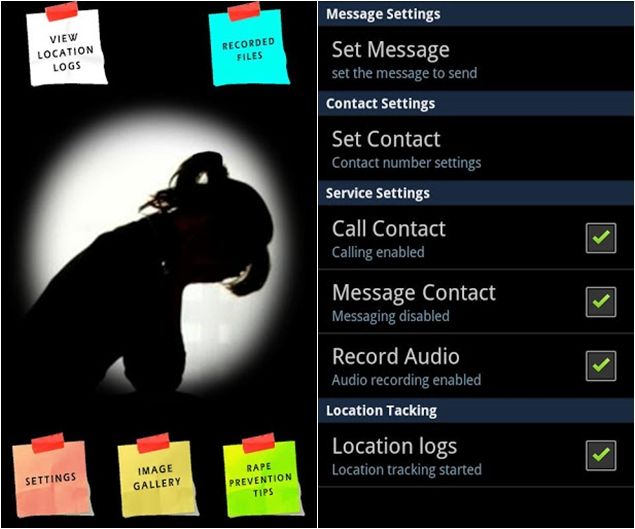 The App is not one of ingenuity although it is useful and also serves a more holistic purpose of lamenting on just how much the system requires change. The app works through a single button function, which acts as a helpline based on a recording facility, which when activated sends out the location of the user not just once but every ten minutes thereby acting as a tracing mechanism also. The information sent relating to location is of the latitude, longitude, address and Google Maps link. These specific details will definitely aid and assist people and forces to track the woman in a swift way. "If a woman is in any kind of trouble, all she has to do is just simply press the help button which will send an SMS to her relative or contact person as registered informing him/ her about her," say the developers' tripartite. The developers further went on to receive favourable response from Nashik Commissioner of Police, Kulwant Kumar Sarangal, who deemed it as an "excellent" option when showed a demonstration of the app.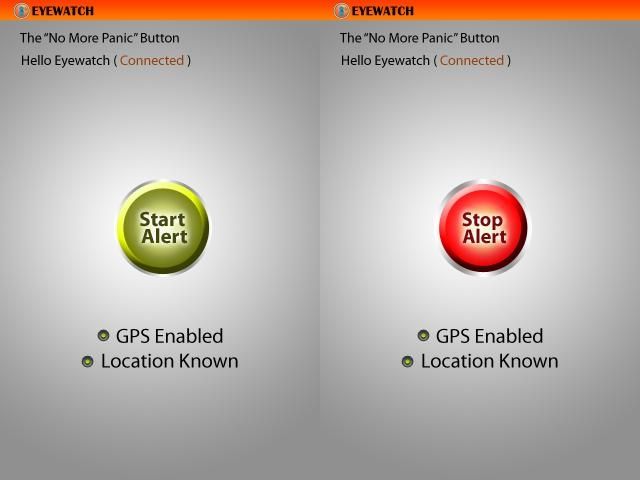 More apps come in the form of help-lines for women who fall prey to extra-legal entities are present. Indianeye Security Pvt. Ltd. which is a Delhi based company offering security solutions has developed a new mobile application christened as Eyewatch, which is also an emergency alert system which can send multiple messages, videos, sound bites, location details and other useful information through a button via text messages and email. It limits this option of sending information to three persons/ contacts chosen by the user. This app got showcased by India's Chief of Army Staff, General VK Singh, and works with different platforms including BlackBerry, Android and selected Nokia Symbian S60. The Company is to bring out an iOS version of the app.

Another app called Nirbhaya, a smartphone based app sends out a distress call or message through SMS, or makes a phone call, and can even sends out a Facebook post along with location details to either a group formed by the user, or a contact customized by the user when a lady is accosted with a hostile situation. This app is brought to us by a software company called SmartCloud Infotech, incorporated in Pune, and is a free download.