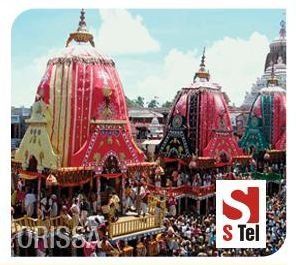 S Tel, the upcoming mobile service provider of Indian telecom industry has launched a 'Bonus Plan' in Odissa and Himachal Pradesh which is offering more talk time than the recharge amount.
The Bonus Plan offers more amount of talk times than the customer pay to recharge depending on the frquency of recharge in a months.
The sceme goes like this:
5% more talk time than the recharge amount for the first recharge
7.5% more for the second recharge
10% more for the 3rd recharge12.5% for the 4th recharge and
15% more for the 5th recharge
Note: The more number of recharge you do in a month, the more benefit you get.
"'Bonus Plus' is a one of a kind offering, another innovation from S Tel, that has never been seen before in the telecom market in India and is line with our efforts to align our products according to the needs of our customers. It is a step forward for the company from having pioneered bulk minutes tariff in the country and having introduced unique offerings such as the 'Talk Today, Free Tomorrow' or 'Passport pack' as well. The 'Bonus Plus' plan is another 'First' in the telecom offerings from S Tel to all our valued customers. Infact, the more number of times our customers recharge, the more benefits they gain through Bonus Plus." Shamik Das, CEO, S Tel said on the occasion.