The rumors regarding the arrival of the Samsung Galaxy S IV is growing stronger with the speculation being made about the device to hit the mobile market worldwide in the month of April 2013.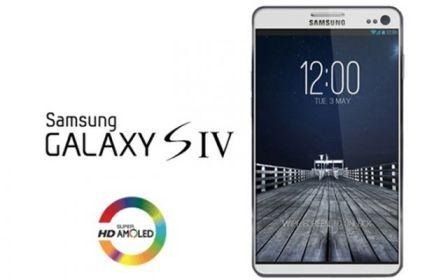 While Samsung has not delivered any bit of information regarding the specifications of the Galaxy S IV officially, the device is being expected to exhibit the most exciting wireless charging feature along with a Quad-Core Cortex A15 Processor and 2GB RAM. It will get its model number dubbed as GT-i9500 along with an expected codename "Altius".
The other speculated specifications of the Samsung Galaxy S IV include a 5-inch SUPER AMOLED display along with a display resolution of 1080 pixels and a pixel density of 440 pixels per inch. The Galaxy S IV display is being anticipated to be an unbreakable and bendable one. The rumors that have surfaced regarding the upcoming Samsung flagship smartphone involves its availability in Black and White color options.
It is being expected that the much awaited Galaxy S IV will get a 13MP Rear Camera and a 2,600mAh battery from the South Korean Tech manufacturer.
The Samsung Galaxy S IV official release that is expected to take place in the coming time has now turned up as the most awaited event in the Market. It would be quite interesting to see how the Flagship device from Samsung that has already attracted so many people towards itself before its arrival will get response from the customers after it officially hits the mobile industry.