The greatest selling point in favor of the much awaited Samsung Galaxy S 4 is that the device will be powered by the superfast, highly powerful, Qualcomm Snapdragon 600. This is the latest edition of the Snapdragon processor and promises a great performance improvement over the previous Galaxy S series devices. The Galaxy S4 will be launched on 4th March at New York in an exclusive event.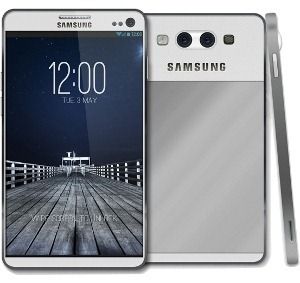 The news about change in chipsets was revealed by JP Morgan on the Taipei Times. The Finance giant said that the Korean manufacturer, Samsung is launching the Galaxy S4 with two different sets of silicon chips. According to the news revealed, the European markets will be have the Galaxy S4 with a Exynos 5 Octa chipset and the American markets will avail Qualcomm's Snapdragon 600 chipset.
The Galaxy S4 is a Android based device with the latest 4.1 JellyBean operating system. It has a 5-inch touchscreen display of 1920×1080 resolution. The device is rumored to have a 13 MP rear camera. It also comes with a stylus pen attached.
When the Galaxy S3 was launched in the US markets in 2012, Samsung had resorted to similar measures by launching the device in US with Qualcomm Snapdragon S4 chipset since the Samsung Exynos chipset was not equipped with LTE modem.
There hasn't been any official confirmation or explanation for Samsung's move with its latest flagship devices. We can assume that this might be a cost cutting measure or there might be some production issues due to which the company may not be able to meet the expected demand.