Samsung is all set to be coming forward with a new high-end Smartphone with a Display Screen of an enormous Size measuring 5.8-inch.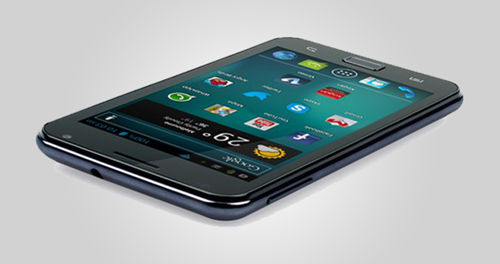 The upcoming Fonblet from Samsung is expected to run on Jelly Bean Operating System. The Samsung Fonblet will feature a Dual-SIM Support and will flaunt its 5.8-inch super sized AMOLED Display bearing a Display resolution of 960 x 540 Pixels. It has not been confirmed by the Company whether its upcoming device will possess Android 4.1 OS or Android 4.2 OS.
The Fonblet is speculated to be available in Pure White Colour after its official launching which will be followed by its sale in European Countries. It is being very much anticipated that the Galaxy Fonblet from Samsung will be one of the most attractive and talked-about devices at the Mobile World Congress (MWC) to be held at Barcelona in the next Month.
Samsung is also expected to be showcasing the Galaxy Note 8, Galaxy SIV and Galaxy Note 3 in the Coming Time at the MWC.
Presently it is in the talks that the upcoming Fonblet from Samsung will slightly resemble the Samsung Galaxy Player 5.8 which a Media Player with 5.8-inch TFT Screen with Quarter-HD Display resolution sold exclusively in the Markets of Korea.
It would be quite interesting to see how the Broad Screened device from Samsung gives a revolutionary effect to the Smartphone Industry which is already witnessing the presence of Karbonn A30 offering a 5.9-inch Display Screen.