The much awaited Apple iPhone 5S is now being anticipated to arrive in the Markets worldwide accompanied by a 13 Megapixels Camera supplied by Sony.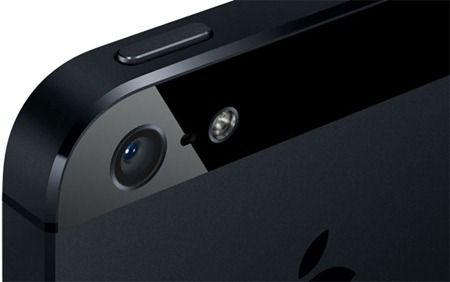 Apple is being expected to give a much more positive experience to its Customers with the addition of the Rear Camera bearing a 13-megapixel Sensor to the upcoming iPhone 5S.
It is already being speculated that the iPhone 5S which is yet to arrive in the Market worldwide will feature a bunch of popular applications such as Instagram, Vine along with a Photo Shooter from the Company which is popularly known for its Stellar Camera range and optics. Apple iPhone 5S if accompanied by a 13MP Rear Camera will be certainly among one of the best Snappers among the Devices available in the Business Segment.
The seventh generation iPhone is expected to be arrive in the Market by the month of July. However there has not been delivered any information regarding the iPhone 5S officially by the Company.