In order to add to the excitement before the commencement of the Mobile World Congress 2013 to be held at Barcelona here comes a new rumor regarding the showcasing of a New Nexus 10 device by Google at the event to be held in the coming Month.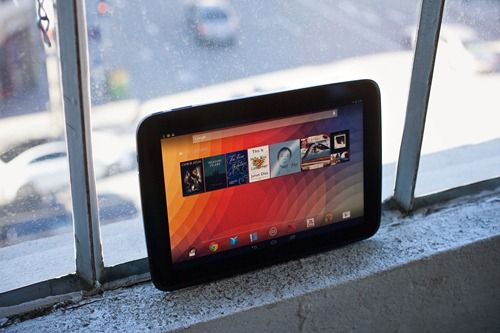 Being one of the most exclusive Tech fair Worldwide, the Mobile World Congress 2013 is going to witness a bunch of new releases from different Tech Giants from all over the world. The showcasing of HTC M7, Samsung Galaxy Note 8 and many more devices are already there in the talks. Now, the list of happenings speculated to take place in the Late February 2013 at Barcelona gets added within itself the Rumor of the New Nexus 10 to be showcased by Google at the Event.
Google had recently launched the Nexus 10 Device sporting a 10-inch Display with a Display Resolution of 2560 x 1600 pixels. The Tremendous Display resolution had beaten the iPad 3 as well as iPad 4 but lacked in the Segment of Processor. The Nexus 10 had been powered with a Dual-Core Exynos 5 Chipset along with Cortex-A15 CPU and Mali T604 GPU
If believed on the rumors, Google will be launching the New Nexus 10 Device at the Mobile World Congress 2013 accompanied by a Quad-Core T628 8-Core Graphic processor. The speculated Gadget will feature a Fresh Version of android along with the same 2GB RAM.
The undeclared Combat between the Various Tech Companies at the Mobile world Congress 2013 would be quite interesting to see as there would be a bunch of new innovations making their debut at the event.