Mobile phone users may not have to pay for any charges while on roaming all around the country from 2013. Kapil Sibal indicated that from next year Indian mobile phone users will not have to pay for any roaming charges. Actually no roaming across the country was one of the plans mentioned in the National Telecom policy of 2012. According to reports India will be free from roaming charges once that policy becomes effective. So there will be no roaming charges in India from next year but its a slight possibility that this policy will increase calling charges. GSM body director Rajan S Mathews said, it will be a nice addition to mobile services in India. He also added that they will have to talk to TRAI about the calling rates at the time of free roaming in India from 2013.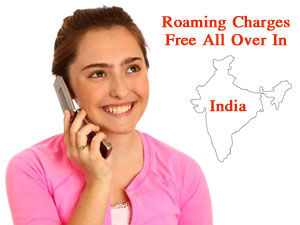 Photo Credit- Gizbot
We think there will be a little increase in the calling charges because all the telecom operators get a big amount of revenue from roaming charges. This one nation- free roaming policy will help lots of mobile users. As you can see whenever you cross the borders of your home state, you have to pay some extra amount for calling as roaming charges. Roaming charges across the India depend on the mobile operator you are using. There are many users who take a new number whenever they go for few days in another state. If this one nation free roaming program will be activated, you can easily use your single number across the country without paying a single penny for roaming charges. In another reports from TRAI, number of mobile users are increasing day by day in India. There are around 944.81 Million cell phone users in our country as counted on July 2012.