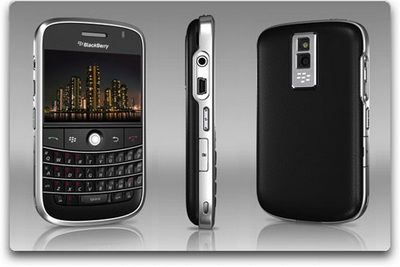 Canadian company Research In Motion (RIM), the makers of the popular BlackBerry smartphones, may be considering to further slash the prices of Blackberry smartphones in India, if Sunil Dutt, the managing director of RIM India is to be believed. It was only last month when RIM slashed the prices of its smartphones by nearly 26%. This move is likely to be one of Dutt's aggressive sales and distribution strategies for which he is renowned.
He added that the motive behind the move is to reach out to more customers and, thereby making Blackberry devices more affordable for not only the consumer sector but also for the enterprise customers.
RIM doesn't have a significant presence in the market of below-Rs 10,000 smartphones, which is in fact growing rapidly. Currently, the Curve 8520 is the only Blackberry in that market. Interestingly, the Curve 8520 is also its most popular model.
In its previous quarter, RIM incurred a loss of $125 million against total revenue of $4.2 billion. It also witnessed its smartphone sales dropping by a whopping 21 percent compared to the previous quarter to 11.1 million units. However, RIM continues to consider India and Indonesia as its biggest markets since Android smartphones and Apple's iPhones have significantly affected its market share in other countries. RIM's current market share in India is approximately 10% of all smartphones sales in India. Korean electronics giant Samsung and Finnish mobile handset maker Nokia control nearly two-thirds of the market share in all smartphones sold in India.