Research in Motion Limited has launched a Refreshed version of its Blackberry App store. This App store is renamed as "Blackberry world".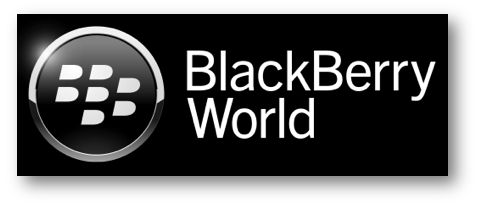 RIM posted a blog and shared the detailed information about the new "Blackberry World".
The Renaming and a new visual appearance is all being done for the Blackberry 10 OS and RIM wants to offer a new and exciting world of Blackberry Store to keep its fans stuck with the Blackberry Smartphones.
Now, one can download videos and songs also from the store. Whereas Applications are also available for downloads.
The new "Blackberry World" has full potential to meet all your need for mobile entertainment on the go.
A Paragraph in the blog says," With BlackBerry World, there are various ways to browse, download, buy, and manage apps using a BlackBerry smartphone, BlackBerry PlayBook tablet, or desktop or laptop computer, inspiration is at your fingertips. And if you find something you love and want to tell the world, you can easily share it with your friends over BBM, Facebook and Twitter. Also, you can simply tap smartphones together and invite your friends to download it."
RIM is all set to launch Blackberry 10 Phones on 30th January 2013, where it will also launch around 70,000 new applications which will run on Blackberry 10 Smartphones.
RIM is expected to launch two new Smartphones running on Blackberry 10 OS. One will be a Full touch Smartphone naming as Blackberry Z10 and the other will be a QWERTY based X10, which will also sport a touch screen.