If you are a Blackberry fan, and want to switch to a Blackberry 10 OS Phone, we have a good news for you. RIM has promised that its upcoming Blackberry 10 phones will be budget friendly and affordable.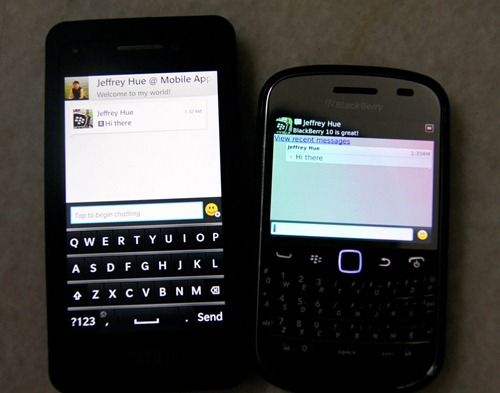 At CES 2013, RIM Chief Marketing Officer Frank Boulben shared company's plans about the pricing of Blackberry 10 devices that is set to launch at the end of January this year.
He also said that the company expects to touch all the segments of market which includes the high, middle and low level. RIM is planning to launch six new Blackberry 10 devices this year.
RIM will host a launching event on January 30th, where it is expected to launch two new Blackberry 10 Phones. One will be a touch screen and the other will be a QWERTY Keypad phone.
From last few days, many websites have published reports about the leaked images or specifications about the device but yet the officials have not shared any image or specs of upcoming Blackberry 10 Phones.
Blackberry lost its customers to its rivals who provided Google's Android OS and to Apple's iPhone. Now the future of the company is fully dependent on its upcoming new Blackberry 10 OS.
The new OS will keep up the standards of blackberry and will feature a brand new interface with lots of new and better multimedia capabilities.
RIM will launch 70,000 apps for BB10 Platform, with the launching of new devices. The company believes that the Blackberry fans and admirers will not let down the company.