Research In Motion (RIM) today announced the retail channels for the highly anticipated BlackBerry PlayBook. The sources claim this tablet will be available at more than 2000o outlets in the US and Canada.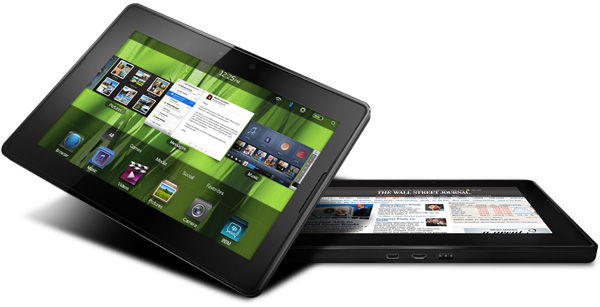 With the announcement made Mike Lazaridis, President & Co-CEO, Research In Motion said, "The BlackBerry PlayBook is an amazing tablet that is already being widely praised as a multi-tasking powerhouse with an uncompromised web experience and an ultra-portable design. Given the high level of customer interest in the BlackBerry PlayBook, we are particularly pleased to be working with such an amazing lineup of retail partners." BlackBerry PlayBook will be available in three models across US and Canada starting at $499. Here follows the list of retailers in both the countries.
United States
AT&T
Best Buy
Cbeyond
Cellular South
Cincinnati Bell
Office Depot
RadioShack
ShopBlackBerry.com
Staples
Sprint
Verizon
BlackBerry from Wireless Giant
Canada
Bell
Best Buy
Chapters / Indigo
Costco
Future Shop
Mobilicity
MTS Allstream
Rogers
Sasktel
Sears
ShopBlackBerry.com
Staples
Telus
Tbooth Wireless
The Source
Videotron
Walmart
WIND Mobile
WIRELESS etc.
WIRELESSWAVE
Best Buy
started taking orders from today.
via