Adding to its flagship Blackberry Bold series, Research In Motion (RIM) has launched Blackberry Bold 9780. The phone looks quite similar to its predecessor Bold 9700 but has some nice improvements both in terms of OS and the hardware. The major upgrade is its camera which is now 5 Mega Pixel with autofocus, flash, scene modes and image stabilization. Another big improvement is the accomodation of Blackberry's latest operating system "Blackberry OS 6" and the integration of 512 MB RAM and 624 MHz processor to support performance with the new OS. The look, dimension and other features are quite similar to Bold 9700. Coming to the new operating system, it has an updated UI, brings a WebKit-based browser and revamped Music and Pictures apps. The BlackBerry Bold 9780 supports Wi-Fi calling provided it is offered by the carrier and can tune into RSS feeds, BlackBerry messenger, Facebook, Twitter and MySpace plus YouTube.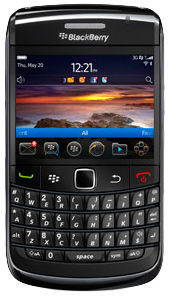 A quick recap of Blackberry Bold's specifications:
2.4-inch, 400x 360 display
Qwerty keyboard with a optical trackpad
5MP camera with image stabilization, continuous auto focus, flash and 2x digital zoom
Bluetooth, GPS, 3G
expandable up to 32GB
The BlackBerry Bold 9780 will be available from November on several carriers. Its price with T-Mobile USA will be US$129.