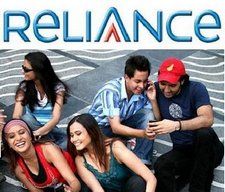 Reliance Mobile has launched a new offer for the GSM customers in Delhi circle. The new tariff plan which is named as "Club" works on a different concept altogether. The tariff charges are different for new & existing customers. Under this plan any new Reliance GSM user can join the club by erecharging his mobile by Rs74. In return he will get a talk time of Rs30 & will be able to call any other member who has joined the club just for 10p/minute in day time between 6AM to 11 PM and for FREE between 11PM and 6AM. In addition you will be charged 30p/min. flat for all local calls and all STD calls will be charged at a flat charge of 60p/minute. This plan has a validity of 60 days. In case of existing customers, one need to erecharge by Rs47 to avail the above mentioned benefits. Also the existing users will not get any free talk time & the validity will be 30 days only. All the benefits under this plan are listed below:
Club calls at 10p/minute in day & free at night
Local calls @ 30p/min
STD calls @ 60p/min
If this goes popular, you never know the person you are calling could save your money if he is also a member of the club.