"It's clear that Jio will need to do put in more effort than just offering limited-time free services as a bait to rise to the top"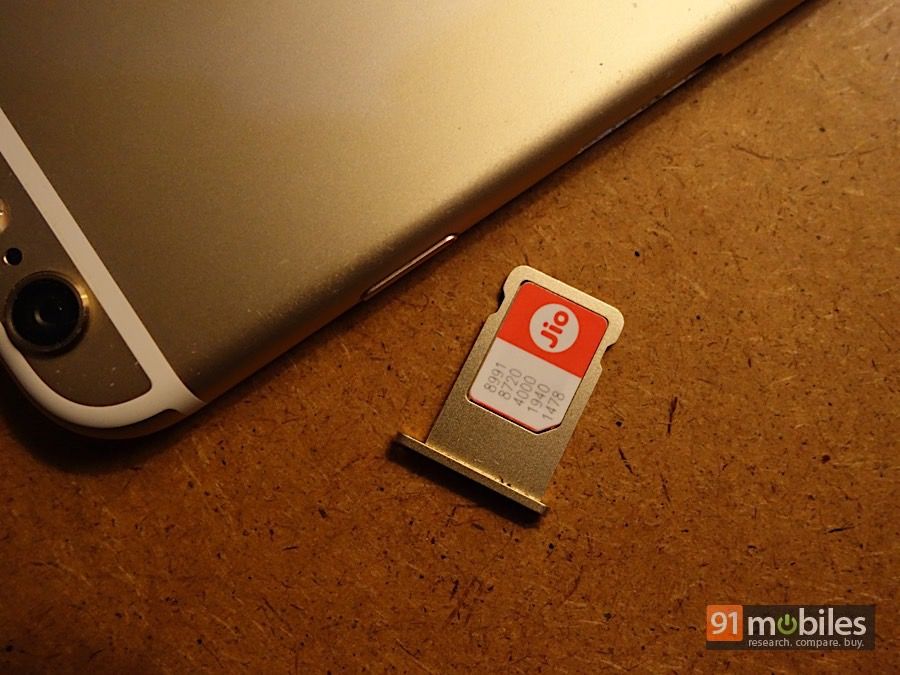 Among the most noteworthy announcements at the launch of Reliance Jio was Chairman Mukesh Ambani's ambitious goal of reaching 100 million subscribers in the shortest time possible. Suddenly, all the marketing tactics used by the up-and-coming telecom brand made sense – be it the Jio Preview offer before the public roll out, or the Welcome offer which gives users free services until December 31st, 2016. However, it's one thing to make tall claims, and another to be able to deliver on them.
Related reads: All you need to know about Reliance Jio | 7 ways Reliance Jio could disrupt the Indian telecom industry
While we have been covering Jio's every move proactively, this time we decided to check the ground reality. The biggest question in everyone's minds is whether the SIMs are available easily or not. We found some startling insights based on a straw poll between our family and friends across the country along with talking to several dealers providing the SIM cards. So without further delay, let's get started.
Demand > Supply, and Jio is unable to change the equation
Do you know what Apple will have to match up to in terms of the fan frenzy for the Indian launch of the iPhone 7 duo on October 7th? No, not any other smartphone launch, but it will be the long queues outside almost every Reliance Digital store in the country for getting hold of the Jio SIMs. The status remain unchanged even after a few weeks have gone by, and what's even more bewildering is the fact that the process followed for proving the SIMs has been left to the store owners' whims and fancies. Many have started implementing a token system, wherein those interested would be given tokens, and would need to come to the store according to their token numbers.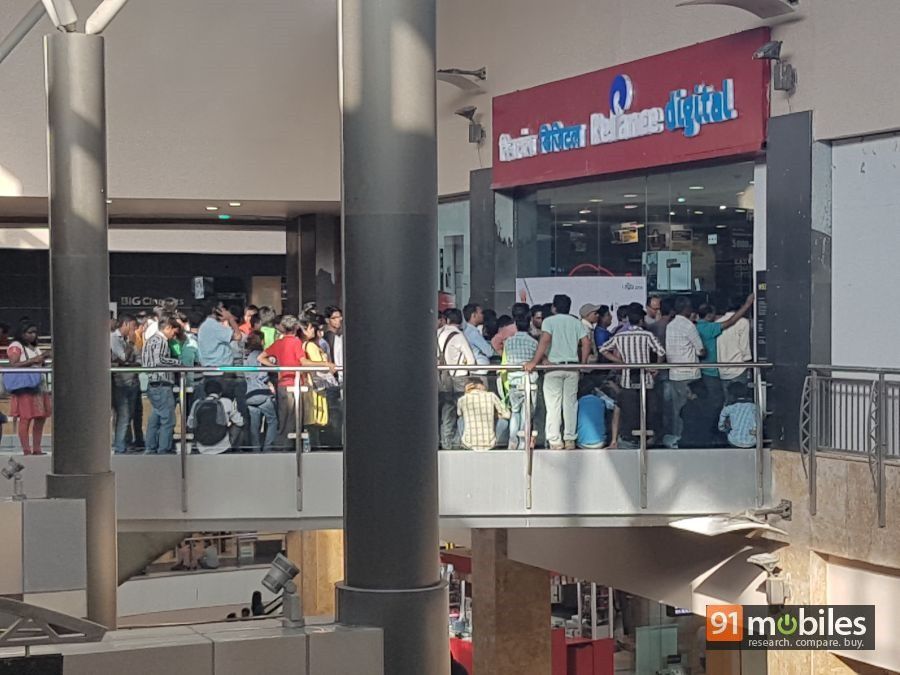 The long queues might be gone, but SIMs still aren't readily available
Long queues were the order of the day in the initial days, and while that has started changing now, hordes of people can still be seen standing outside popular stores. Sadly, even if you manage to get inside the store, there's no guarantee that you will get a Reliance Jio SIM. Even if you have the complete set of required documents, store owners come up with some excuse or the other. The most frequently used excuse is that "the server is down, please come some other time". The other excuse is more straightforward – "the SIMs aren't available at the moment, come after three days or later".
The sure shot way of getting the Jio SIM? Buy a LYF device or a JioFi router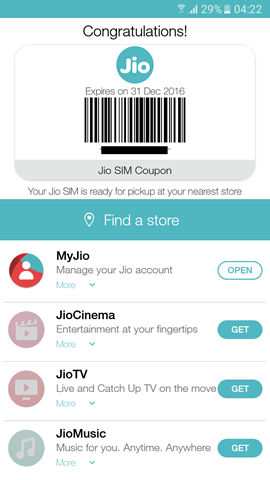 The usual way of getting a Jio SIM is by showing the code from your MyJio app generated through a 4G smartphone. However, doing this might not be enough to ensure that you get the SIM. Since the Jio SIMs are anyways free, the sales executives are trying to upsell LYF smartphones or JioFi portable routers (do keep in mind that a JioFi SIM can't be used in a phone). If you can't wait, then you need to buy them in order to get the "free" SIM. Though, the executives do mention that you can come after some days to get the SIM.
It takes anything from six hours to two weeks for the number to be activated
The battle doesn't end when you get the Reliance Jio SIM. In fact, it might actually start at that point of time. While a typical time period for activation might be six hours, more often than not, it's longer than that. If you have eAadhar, then the activation times could be a little shorter. Without a doubt, the process is extremely seamless as one just needs to submit their fingerprints, and their details are automatically fetched by the system. Sadly though, the eAadhar facility isn't available in many places. Even in metros like Delhi and Mumbai, it's only present in very few stores. Another interesting titbit is that if you are in Delhi, then you need to have a Delhi-issued Aadhar card to avail this facility.
This means that you need to constantly follow up to ensure that your Jio SIM gets activated. In some of the cases, people had to visit the Reliance office to submit their ID proofs to ensure that their SIM gets activated.
Need a SIM or activation faster? Shell up anything between Rs 200 to 500 (or even more)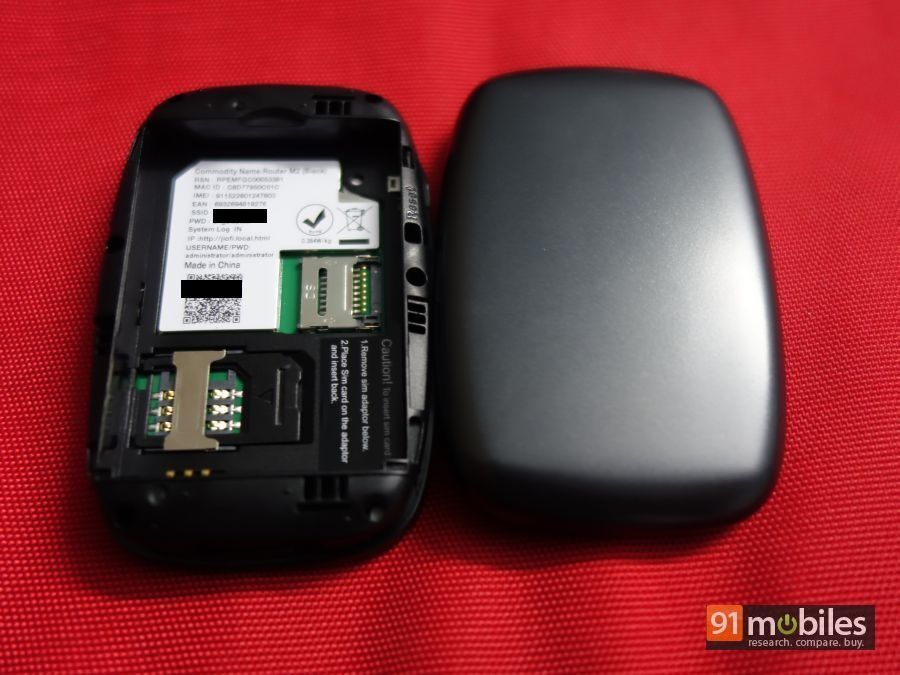 Don't want to spend Rs 1,999 or Rs 2,999 for the JioFi (first impressions) or LYF devices, but still want to get hold of the SIM? Well, the shops are taking advantage of this situation, since many store guys are asking for money in lieu of the SIM. While, it's difficult to indicate the minimum or maximum amount that you'll be asked for, it typically ranges between Rs 200 to Rs 1,000 for a SIM.
This reveals that not everything is hunky-dory with the latest entrant in the telecom market. Combine that with the fact that Reliance Jio doesn't offer the fastest 4G speeds, it's clear that it will need to do put in more effort than just offering limited-time "free services" as a bait to rise to the top.