"Reading between the lines is very important – and that's what we've done to let you know that Reliance Jio does have some strings attached"
Reliance's CMD Mukesh Ambani might have set an audacious goal of reaching 100 million subscribers in the shortest possible time, but he surely seems to be making the right moves. Right from making exciting announcements regarding the commercial launch to the Welcome offer, along with additional perks like the student offer, he seems all set to revolutionise the telecom industry in India.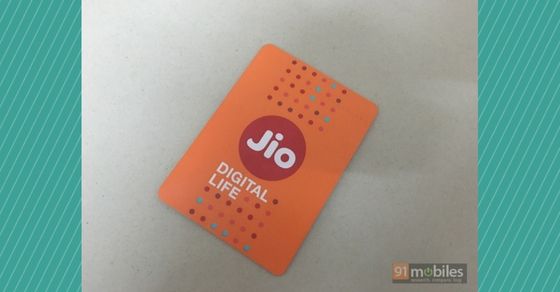 The official tariffs were revealed yesterday, and now we have more clarity on them. As they say, reading between the lines is very important – and that's what we've done, to help you know that Reliance Jio tariffs does have some strings attached. Let's try to unravel them one by one in this piece.
Unlimited voice calls
When Ambani announced that Reliance Jio would be offering voice calls for free, it raised everyone's collective brows since all the current operators charge for voice calls. But Jio is inspired by the global telecom industry, where the company charges for one thing only – data – and bundles everything else along with. So, the voice calls on Reliance Jio are truly unlimited – there's no capping on minutes and they won't be charged against data either.
Free video calls
One of the biggest benefits of 3G and 4G networks is that they allow video calls natively, without the need of using any service. However, all the telecom operators charge heavily for the same. Not Reliance Jio though, as it only charges for data usage.
SMSes aren't unlimited
While yesterday, Jio mentioned that SMSes would be free on its network. Today, its detailed tariff makes it clear that they are capped. For the initial plans between Rs 19 and Rs 149, subscribers would be able to send a maximum of 100 SMSes in total. It does get better for the plans starting from Rs 299, as you can send up to 100 SMSes on a single day.
Limited night time
The unlimited data usage at night might seem like a sweet deal, but the hours considered for the same are very limited… between 2am to 5am. This means, that you can enjoy unlimited data for three hours only, and that too at ungodly hours.
No unlimited data plans
Another point worth noting is that there are no unlimited data plans on offer, and you'd be charged Rs 250/GB after you exceed the data limit as per your plan. Translating that to normal usage, the charges would be 0.25 paise for every 10kb of data usage. While the cost is certainly affordable than the competition, consumers would surely miss the fact that there aren't any unlimited data plans.
The use of Jio Apps would be counted against data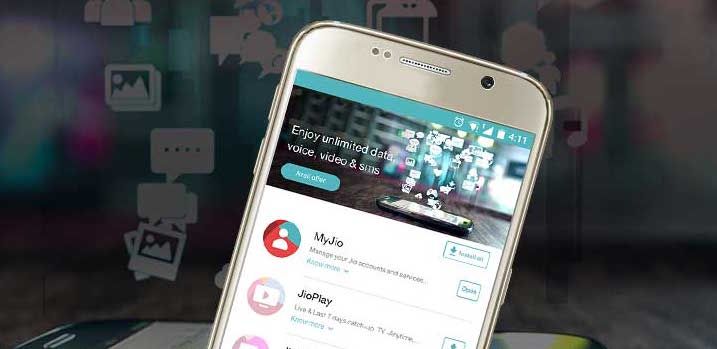 Reliance Jio wants to offer you an entire bouquet of services. Along with usual telecom services like calls, SMSes, and data, it also has a range of apps offering content. These apps include JioTV, JioCinema,JioMusic, JioMags, JioNewspaper, JioCloud (up to 5GB) and JioSecurity. While the company is offering a free subscription for these apps until December 2017, it must be noted that their usage would be counted against your data.
Another fine print that one might miss is the fact that these apps would only work on the Jio network. So, you won't be able to access these apps while you're using a Wi-Fi connection.
Rs 50/GB isn't valid for cellular data
Along with the wide 4G network, Reliance Jio will also be deploying public hotspots all over the country dubbed as JioNet. For every plan, you will get cellular data as well as data that can be used when you are tethered to JioNet.
While Reliance Jio garnered headlines for having an affordable data tariff of Rs 50/GB, it missed mentioning an important fact about it. You would be able to get Rs 50 for every GB only in case you exceed your limit of JioNet usage, and not the data from the cellular network.
The Welcome offer also has some riders attached
Reliance Jio chose to extend its Preview offer to the masses with the Welcome offer, which offers a free SIM along with free access to data for the next few months, till December 31st, 2016. However, it's not as enticing as the Preview offer, since the data would be capped at 4GB / day. However, you can still continue using the data at a reduced speed of 128Kbps after you cross that limit.
All in all, Reliance Jio is changing the game in the telecom space which is used to its old-school methods of charging for everything. However, as one can see above, there are definitely some terms and conditions that people need to know amidst the hullabaloo around Jio's attractive offers and pricing.
Related read(s): Reliance Jio vs Airtel vs Vodafone vs Idea: tariffs compared | 7 ways Reliance Jio could disrupt the Indian telecom industry