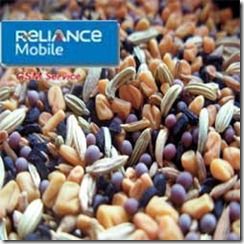 Reliance Mobile, the 2nd largest telecom operator in India has introduced a number of daily plans for its Kolkata & West Bengal Circle. The plan, also known as "
Panch Foron"
is priced at Rs5 and provides the customer to choose from a number of benefits as per their needs. The benefits include free STD minutes, free OnNet Night minutes, free SMS and free GPRS! It gives the customers the flexibility to opt for specific or need based benefits in tune with their daily usage patterns. GSM users can enjoy 9 STD minutes or local Reliance to Reliance call rate at just 20p/minute, 50 local onnet night minutes, 150 local and national SMS and 50MB GPRS. You can choose any of them at just Rs5. Below is the details of the benefits offered by Reliance Mobile for Rs5 under the daily plans scheme:-
STD Pack
– 9 STD Mins – to activate call *777*7*1#
Local Onnet Pack
– Local RtoR@ 20p/minute – to activate call *777*7*2#
Night Pack
– 50 Night OnNet minutes [11pm- 7am] – to activate call *777*7*3#
SMS Pack
– 150 Local and STD SMS – to activate call *777*7*4#
GPRS Pack
– 50 MB GPRS – to activate call *777*7*5#
Subject to:-
Offer available only on USSD based activation, you must have sufficient balance to activate as Rs. 5 will be deducted from your main account balance.
Offers can be activated while on home network, offer not valid in Roaming.
Multiple offers can be activated.
Plan activation will be within 1 Hour.
Validity of all offers except 50 night mins will expire by midnight of the day.
Validity of night (minutes) will expire on next day 7 AM