Gone are the days when we need to go to the neighborhood shop for getting our Mobile or Data-Card recharged. In this web era, anything and everything is possible. Although there are services such as Rechargeitnow, Freecharge, Paytm and many more allowing one to recharge on the internet, but what if you are short of balance while on the move? Because that is where the real usage of recharging comes. Fret not! Read on to find out the apps which can help you to recharge whenever and wherever you feel its need.
Probably one of late entrants to the online recharge space, it has taken the space by storm thanks to its minimalist interface and intuitive features. What's more? Users can also get various offers and coupons of popular e-commerce and food brands without incurring any additional cost!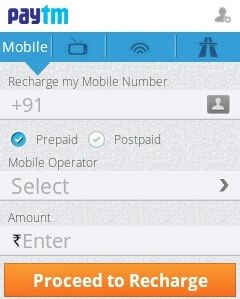 As soon as one enters their Mobile number in the app, it automatically detects the corresponding Mobile Operator and its circle. This works pretty well even with MNP numbers. Also, if the number has been recharged previously, then the app auto-suggests that number which helps to avoid writing the whole number again. Click 'Popular Recharges' option takes user to all kind of recharge plans for their number.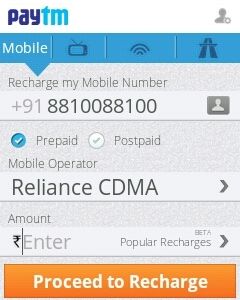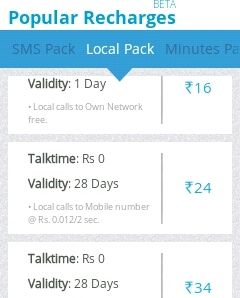 Additional Options:
If you don't want to go through the hassles of entering payment details every time you are recharging, you have the option of adding some amount directly to Paytm Cash. This feature allows one to recharge in a jiffy, and the amount is deducted from the Cash. Paytm Cash also facilitates users to recharge by sending a SMS (to +91.9880001234 – standard SMS rates apply) or by calling a toll-free number (at 1800-1800-1234). Users can also see their order history which will help them to know whether their recharge was successful or not. They can even repeat the earlier order(s) to save time. Apart from Mobile, DTH and data-card recharges, the app also allows user to recharge Toll-cards. However, currently it only supports Delhi-Gurgaon highway.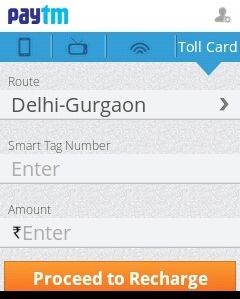 Staying true to its name, this service allows one to recharge quickly. The app offers all the options of recharging a Mobile number, DTH, landline, etc.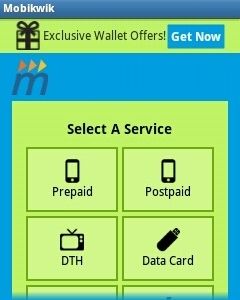 Similar to Paytm, users can see the recharge plans offered by the Mobile operator. One nice feature is that if you want to recharge your friend's number, you simply have to select the option besides the number field and then select your friend's number from the address book.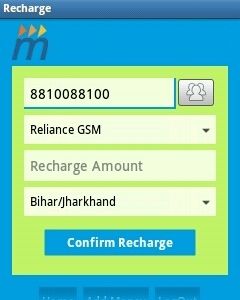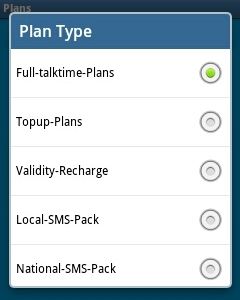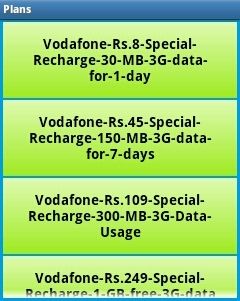 Additional Options:
MobiKwik also offers the option of MobiKwik Wallet just like Paytm Cash which allows users to add some cash already in their account, so that whenever the recharge is done in future, amount will be auto-debited from their Wallet. Users can also send an SMS (to 9211060000 – standard SMS charges apply) or call a number (at 011-3090-8686 for Delhi and 022-3093-2093 for Mumbai – standard call charges apply) to recharge if the money is present in MobiKwik Wallet. Along with Mobile, DTH and data-cards recharge, the app also allow users to pay their electricity or gas bills, or even pay for Life insurance. Users can also avail some premium coupons like 'Buy one Get one' offer on beverages in Café Coffee Day or some discount offers on various brands by paying a nominal amount.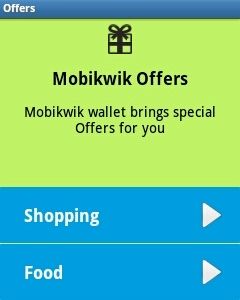 Not essentially a mobile recharge app, it's a mobile marketplace where one can book Bus, Train, Air or even Cinema tickets, buy Mobile Phones, Watches and other consumer goods, and also recharge Mobile numbers, DTH and data-cards.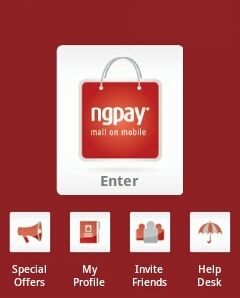 Simply go to the 'Recharges n TopUp' section and then choose the operator for which you want to recharge and then enter the required amount. While the app offers the option of 'Talktime Topup' or 'Special Recharge', make sure you're entering the correct amount for Special Recharge, else you would end up having wrong recharge.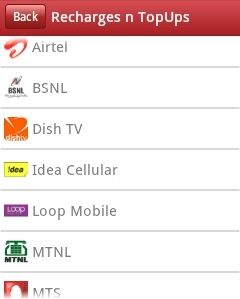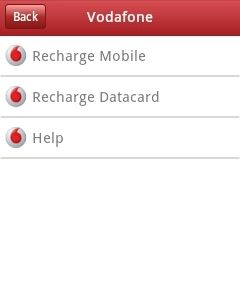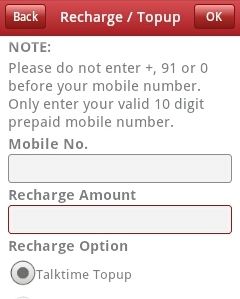 Conclusion
The technology of internet and mobile have brought the revolution of some sorts in consumer's life because of the convenience they offer. The ability of recharging anytime and anywhere is another such area where technology helps customer saving time and at the same time getting some coupons. Airtel's
My Airtel
app or few bank mobile apps such as ICICI's
iMobile
, SBI's
Freedom
mobile app also have the option of recharging Mobile numbers. All of these apps works very well towards providing this convenience.
Download Links
Paytm Android app
Paytm iOS app
Paytm Blackberry app
Paytm Java app
MobiKwik Android app
MobiKwik iOS app
MobiKwik Java app
Ngpay Android app
Ngpay iOS app
Ngpay Blackberry app
Ngpay Symbian app