"This compact speaker is an ideal companion for music during travelling or otherwise"
Mobile devices have become our partners in crime being with us at all times. The reasons are quite clear – easy portability combined with the fact they offer multiple functionalities and thus replace the need of lugging around several gadgets. However, the portable size does involve some compromises in one aspect or the other. Be it poor cameras, slow performance, rapidly-draining batteries or poor music listening experience – no device is really perfect. That's why there are several accessories in the market trying to compensate for each specific problem. A major chunk of these mobile accessories is formed by the headphones and speakers segment, aimed at enhancing the sound output and offering a better music experience to the users.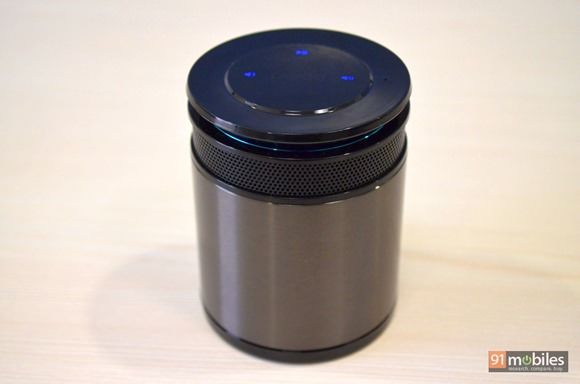 Recently, we got a chance to review a Bluetooth portable speaker from Rapoo and here are our thoughts. Rapoo might be lesser known name in India, but it's a noted company for accessories and computer peripherals in its home country China.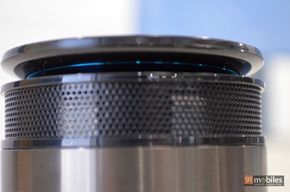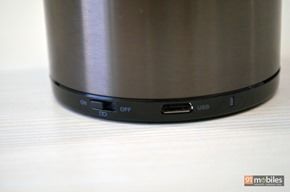 The Rapoo A3160 might be mistaken for a showpiece sitting in your living room, thanks to its small size and striking looks. Due to a cylindrical form-factor, it's definitely a welcome change amongst a sea of rectangular/boxy speaker designs. Clad in an all-metal body, the speaker is quite heavy for its size. However ,this combination also lends sturdiness. The top of the device gets an all-touch panel for backlit volume and playback controls. Just below the lid, there's a speaker grille. At the base of the speaker, you can find a switch to turn it on or off, along with another intermediary position which we'll get to in a bit. A micro-USB port has been provided for charging the internal Li-ion battery. An LED indicator indicates battery status. When the speaker is charging, the indicator is green and once fully charged, the LED switches off. Low battery is indicated when it turns red. The bottom of the A3160 has silicone feet to avoid the speaker from dancing around on flat surface, when played at loud volumes. The speaker also has a USB port at the bottom, which seems to be confusing for a port placement, and at first we thought it's there to enable music playback off a flash drive. Turns out, it's a charging port that can be used to juice up other devices like smartphones and iPods, and that's activated by sliding the power switch to the middle position. The good part is that the bundled microUSB cable can work both ways – charging the speaker or charging an external device through the speaker.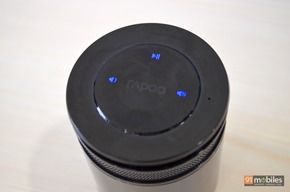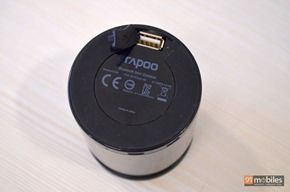 The touch buttons on the top allow you to pair the speaker with a compatible Bluetooth device – a laptop, smartphone or tablet. There are also controls to increase and decrease the volume. The fourth control gives you the ability to pause media playback. Pairing is seamless with a smartphone or a computer by a simple press of the Bluetooth button on the speaker. The speaker gives voice prompts when it's turned on or off as well as when it's ready to pair and connected to a Bluetooth device.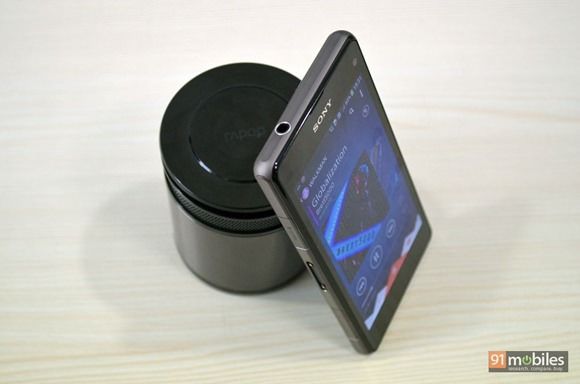 Coming to the main purpose of the speakers, the sound quality is pretty good. We played a variety of songs from different genres and the sound was very clear. Even at the highest level, there was no distortion. The sound is quite loud as well and we can easily hear it even if it is being played in a different room. The device can certainly spice up your trip with friends and family especially considering its size, but don't expect it to power a party. The speaker also features a built-in mic serving the purpose of a speakerphone and allowing you to have a conversation with others. It can also be used while driving, making for a handy multi-use accessory. When it comes to battery life of the speaker, you might assume you can't expect much from this tiny device. But that's not the case, in fact it'll amaze you with its long-lasting battery life. In our battery life test, the speaker played non-stop for 41 hours, with the volume levels set at about 70 percent. What's even more interesting is that the battery life is better than the rated 33 hours claimed by the company. In fact, we had to charge the paired smartphone thrice while the speaker continued to play without any qualms.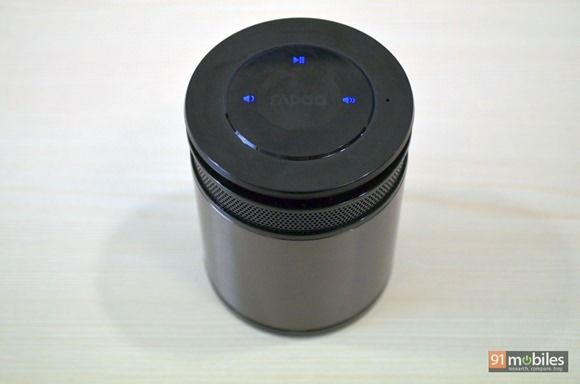 Rarely we come across at a device that astonishes with its capabilities. The Rapoo A3160 might be mistaken for just another tiny wireless speakers, but it's so much more. It also doubles up as an emergency charger for your gadgets and can also be used as a speakerphone. The speaker is nothing short of perfect, though the inclusion of a 3.5mm port would have been a big plus as it'd allow connecting audio sources to the speaker directly instead of using Bluetooth.
Retail price:
Rs 4,999
Editor's rating:
9 / 10
Pros
Sturdy metallic body
Compact size
Good sound quality
Long battery life
Built-in hands-free functionality
Cons
No way of playing music other than connecting via Bluetooth
Doesn't come cheap