The famous Processor manufacturers, Qualcomm has unveiled two new entry level processors naming Snapdragon 400 and Snapdragon 200. These Processors are made to target the entry level and mid ranged Smartphones.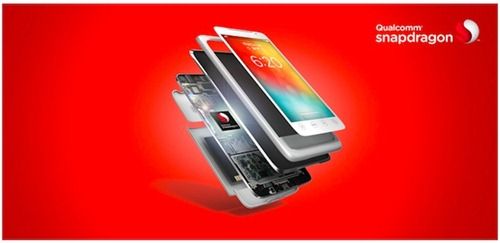 The Snapdragon 200 processor is exclusively made entry level and affordable smartphones. It features Quad ARM Cortex, 1.4GHz core CPU. This Processor also supports Adreno 203 GPU, LPDDR2 RAM, Full HD video play, CDMA/UMTS modem, brilliant GPS, Dual SIM and up to 8 Megapixels camera support.
The Snapdragon 400 processor comes in two variants. One is 1.7GHz Dual Krait Core Chipset and the other is 1.4GHz Quad Core Cortex-A7 chipset. It boasts Adreno 305 as its GPU, to offer a brilliant graphical experience. 3D gaming can also be experienced on them. The Camera houses many new features including Full HD Video recording. These are also able to playback Full HD videos.
Snapdragon 400 Processor do support the latest Wi-Fi Miracast technology, which allows you to push your Multimedia files to your Miracast certified HDTVs.
The overall experience from Snapdragon 200 and Snapdragon 400 Processor will be just great. The Smartphones powered by them will allow its user to easily access all the essentials of a perfect Smartphone.
It is expected that new smartphones powered by these new processors will hit the market in the second half of this year.
Earlier, Qualcomm announced Snapdragon 600 and Snapdragon 800 processors at the consumer's Electronic Show, held at Las Vegas in January. This Processor was claimed to be 75 Percent more powerful than its predecessors.