We have brought to you a news that would make you bite your fingers under your teeth. Guess what? A Chinese manufacturer, Zopo Mobile is coming forward to the Indian market very soon with a Nvidia Tegra 3 Quad-Core phone featuring a 32MP camera on its back.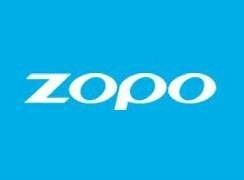 The upcoming phone from Zopo Mobile is expected to arrive accompanied by a 5.7-inch touchscreen display designed exclusively for the Indian market. It will boast a 32MP Camera with CMOS sensor along with a 5MP CMOS front-facing camera. The 32MP Camera complementing the device will be the largest ever possessed by any other device apart from the Pureview 808 from Nokia.
The front camera of the upcoming Zopo device is also a great treat for its buyers as it is also going to be the most powerful camera possessed by any device yet as presently only Spice Mi 530 has been complemented by its maker with a similarly powered camera.
Every second manufacturer today is stuffing a Camera with CMOS sensor in its device. Also we have witnessed that in today's times a 13MP Camera Sensor is very common but a device possessing a 32MP Camera is something that brings a real surprise element.
We have already told you that the Zopo 5.7-inch device will be rolled out by the company exclusively for the Indian Market and it will make its way towards the store shelves by the month of May this year. In a short while, Zopo ZP810 is arriving in the market with a price tag of Rs. 12,999 which will be followed by the launch of two more devices- Zopo 910 and Zop 950+