"The Q Terra's retail box looks quite swanky, just like the phone itself"
QiKU is the latest smartphone brand from China to land on our shores, following quite a few others that have made its way to India recently looking for a slice of the pie of the booming phone market. Some brands have fallen to the wayside, failing to make a mark in the increasingly crowded space, but others like Xiaomi and OnePlus for instance, have managed to become household names, thanks to their compelling offerings priced aggressively. QiKU is being brazen enough to call its debut offering, the Q Terra, a game changer right at the outset, and while we'll have to put the phone though our review rigmarole to judge whether it deserves that tag or not, we'll admit it does seem to have what it takes.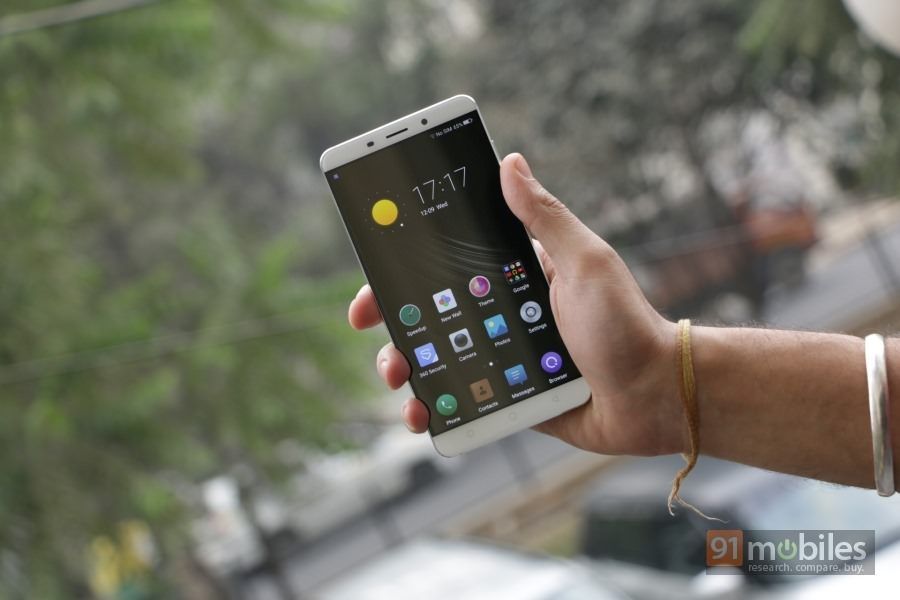 Take a look at our elaborate first impressions, and you'll know what we mean. Its all-metal body, an almost bezel-less design, dual camera setup and a loaded hardware set covering a full HD 6-inch 2.5D curved display, hexa-core Snapdragon 808 processor, 3 gigs of RAM and 3,700mAh battery are the notable highlights. The 360 OS it runs, which is based on Android Lollipop 5.1.1, is also very feature-rich and offers a few options we haven't encountered earlier. We won't repeat the details here, but suffice to say that the Q Terra definitely looks like a complete package on paper. Standing on the three pillars of design, camera prowess and platform capabilities, the Q Terra's pricing, which starts from Rs 19,999, is disruptive to some extent as well. We have the retail box with us, so we're giving it the traditional 91mobiles welcome by unboxing it. Here goes…
Being the brand's debut offering in the country, the Q Terra marks the beginning of a new chapter for QiKU and it'd be hoping that the device, in turn, garners the interest of the buyers and opens a new chapter for the Indian smartphone bazaar. We're just trying some word play here and emphasising a little too much on "new chapter", since the Q Terra's box is designed just like a book. It's not that we haven't seen anything like it – MEIZU is known to utilise similar packaging designs for some of its phones too, like the MX5 (unboxing and first impressions), for example. However, it still looks novel (pun unintended).
The red box book mentions the QiKU branding on top, along with the tag 'The Game Changer'. A few specs are mentioned at the back. It opens up like a proper book, and you'll even find a few pages inside detailing the key specs and platform features. The phablet appears next, wrapped in plastic.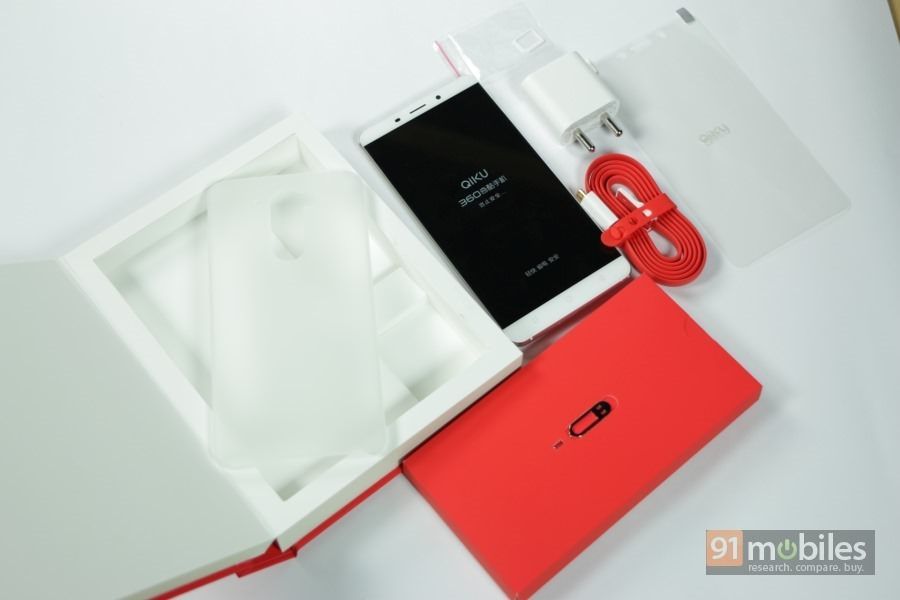 There's another separate compartment below, which contains a 2-pin wall charger, a micro-USB cable, and a smaller cardboard box that has a SIM eject tool stuck on top. Inside this box, you'll find a translucent plastic back cover for the phone, a screen protector and an adapter for a nano-SIM. A wired headset isn't part of the package.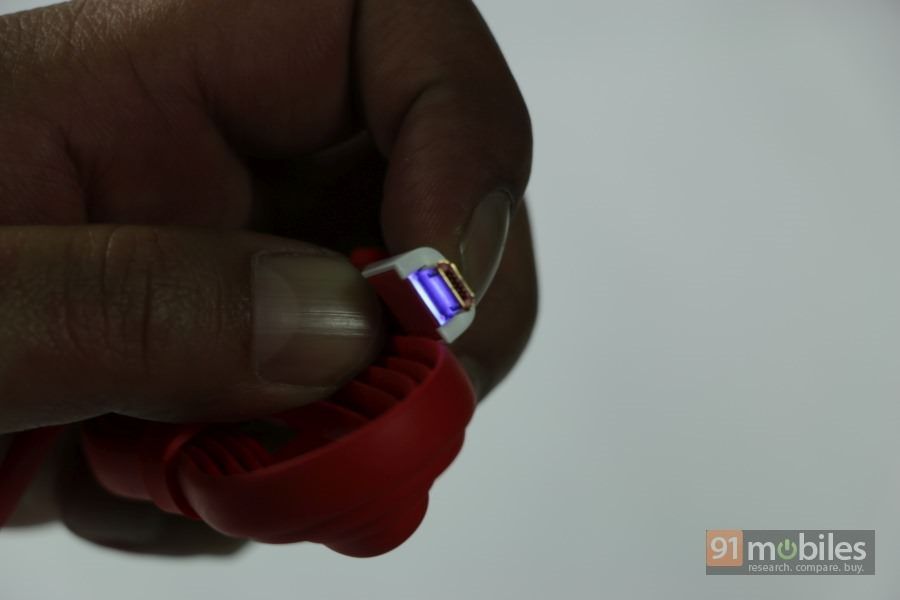 The micro-USB cable deserves special mention. It's flat and red, looking very similar to the cable bundled by OnePlus with its smartphones. However, QiKU has integrated a small, but very interesting feature – the end with the micro-USB connector has a tiny blue LED that switches on when a button on the side of the plug is pressed, so you can pair the cable and the phone easily in the dark. Of course, the cable needs to be connected to the wall charger or any other power source like a power bank or a laptop's USB port for the LED light to work. As we said, it's a tiny addition but looks very innovative and handy.
So after this quick unboxing, time for us to take the Q Terra on a spin and see what it can really do. Watch this space.

Photos and video by Pratik Vyas