"The new Q Terra from QiKU comes encased in metal and looks gorgeous thanks to its almost non-existent bezels"
It goes without saying that smartphones need to be all-rounders to be able to lure users. Aspects like smooth performance, good camera image quality and long battery life are crucial, but look and feel cannot be ignored. For many, their phones are an expression of style, something they can show off proudly to friends, peers and colleagues. A phone's design transcends to not just the way it looks, but also has an impact on build quality and the way it feels in the hand. And this is exactly where the new QiKU Q Terra (unboxing | first impressions) shines. With its loaded internals that include a Snapdragon 808 processor, 3 gigs of RAM and a 3,700mAh battery, it already looks like it should be able to tackle most tasks and last long on a single charge. The dual 13-megapixel cameras at the rear promise worthy image quality, while the 8MP front sensor should satiate selfie lovers. But first impressions are lasting impressions, or so they say… which is why we're taking a closer look at its design.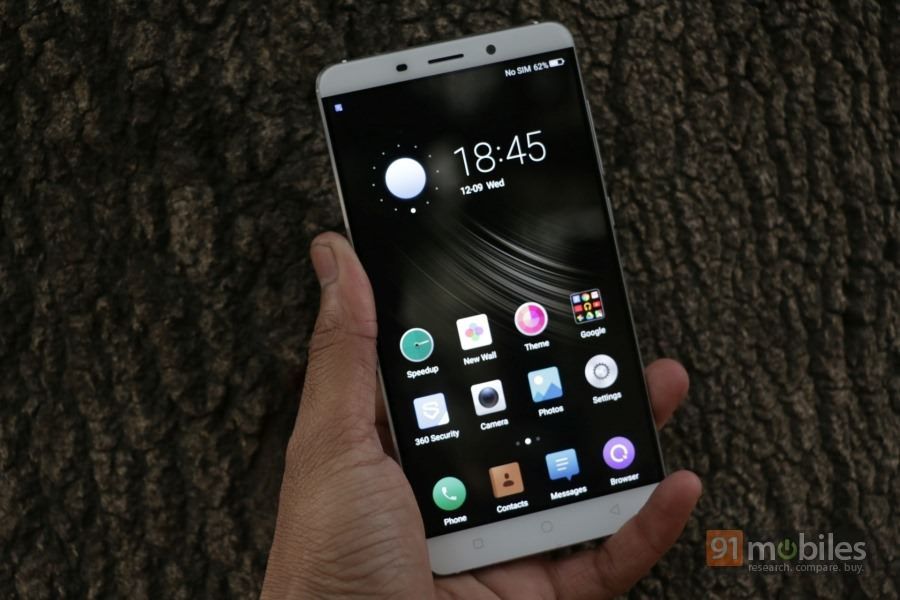 Metal is considered as one of the best materials for smartphone construction, but making an all-metal phone is a tricky process, and many manufacturers haven't mastered it. This is why there aren't many all-metal phones around. The QiKU Q Terra comes encased in a unibody fashioned out of aviation-grade aluminium-magnesium alloy, which imparts a solid build quality but still keeps it lightweight.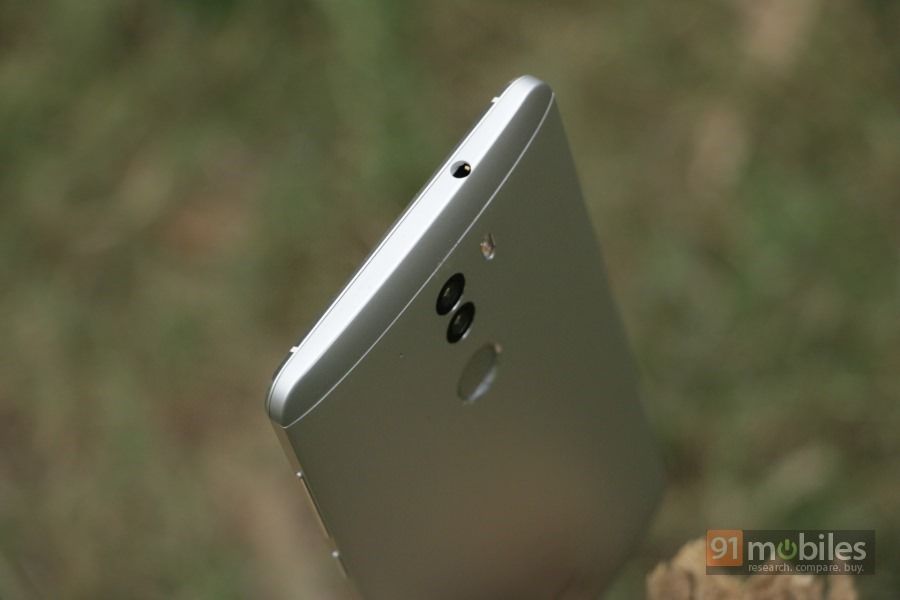 The matte finish on the rear looks great, and feels nice in the hand too. The 165-degree arc at the rear means the device is curved, nestling in the palm well and adding to the ergonomics. The blade technology QiKU employs for its construction means there are no gaps to be seen anywhere, and the 3D Spherical diamond cut process is actually the same used by luxury wristwatch manufacturers.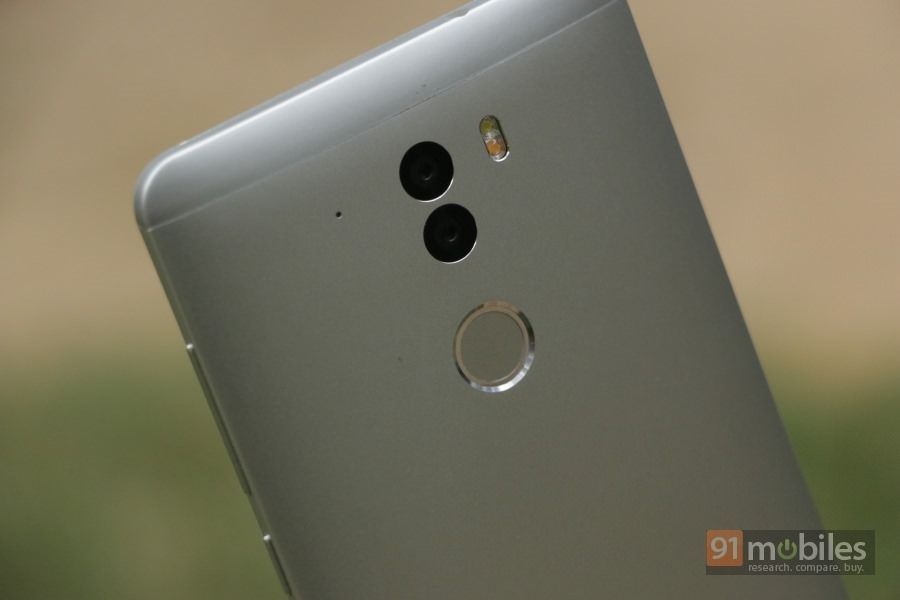 While we're talking about the rear, it'd be hard to miss the pair of camera lenses that stand out. Surprisingly though, they sit flush with the body and don't protrude, unlike many other smartphones. This means that the glass covering the camera lenses is less susceptible to scratches when the phone's kept on a table. There's a fingerprint sensor placed on the rear as well.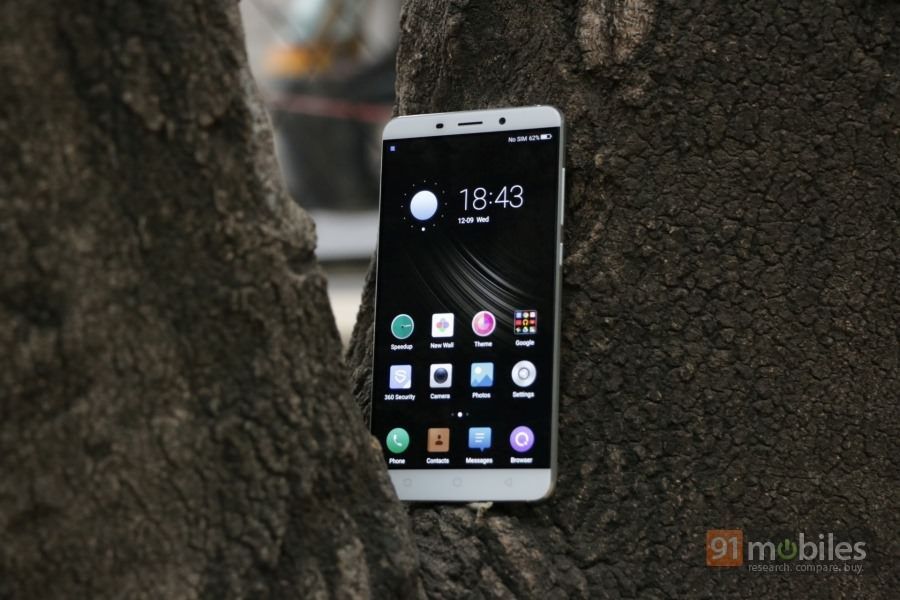 The fascia is impressive too. The showstopper at front is the 6-inch full HD display, which uses a 2.5D curved glass that instantly makes the smartphone feel quite premium. But even more impressive are the super-slim bezels on the sides. With a bezel size of 1.4mm, the screen looks like it stretches almost edge to edge, and the overall dimensions are kept in check as well.
The Q Terra boasts a high screen-to-body ratio of 83 percent, and is actually one of the most compact smartphones that offer 6-inch screens. In fact, the Q Terra is barely larger in size than Apple iPhone 6s Plus, which sports a 5.5-inch display. This means that the device is able to offer a larger screen in a relatively compact body. The chamfered edges around the screen are also a nice touch.
Needless to add, the Q Terra looks rather gorgeous, and feels quite premium – a phone that you would love to flaunt. All this for a starting price of Rs 19,999 looks like a killer deal if you ask us.
Photos by Pratik Vyas