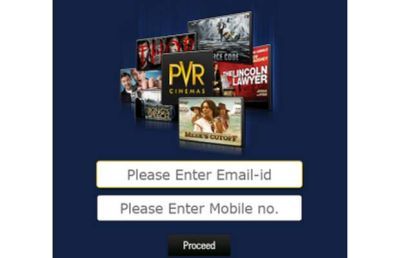 A successful entertainment company operating in India, PVR Cinemas, has released its mobile app for all BlackBerry users. Now, PVR fans can have quick and direct access to all things of PVR from movie information to schedules for movies showing in PVR Cinemas in India, and can also view high-quality movie trailers, book tickets through their BlackBerry- all this free of cost. PVR Cinemas had already launched the app for Android and Apple iPad/iPhone users. If you are a movie buff, you will be able to go through a movie synopsis and check out movie posters on your BlackBerry phone using the PVR Cinemas app. What's more, you can even choose the seats of your choice and book your movie tickets on the go by paying through your credit card in a completely secure environment. If you're reluctant about online payment, you can hold your tickets and pay for them later right at the box office. If you are a Blackberry user, you can enjoy the following benefits from using the PVR Cinemas app:
Obtain information about latest and upcoming releases
Keep a record of your booking history.
Stay updated about latest discount offers and attractive deals.
Book your tickets in advance-even before the movie is released!
Recently, PVR Cinemas had revamped its website so as to make it faster and more effective for the benefit of its customers. The entertainment brand has always been very competitive in its market and has become one of the best multiplex chains in the country.