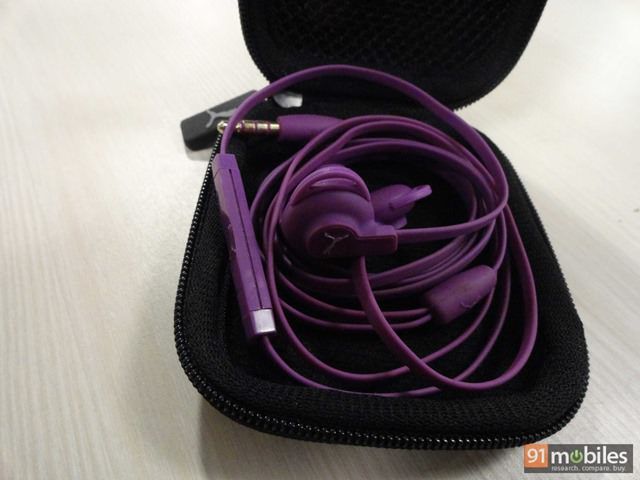 Puma is a popular brand for sportswear, and the company has expanded its line of products with various accessories such as smartphone cases and earphones. These products also focus on company's core expertise on sports and fitness. We recently reviewed the
Puma Pro Performance Sport earphones
and today, we'll be reviewing the Bulldog Sport-Lite – another sports-themed pair of earphones, but more suited for casual listening. Here are our thoughts about their usage and listening experience.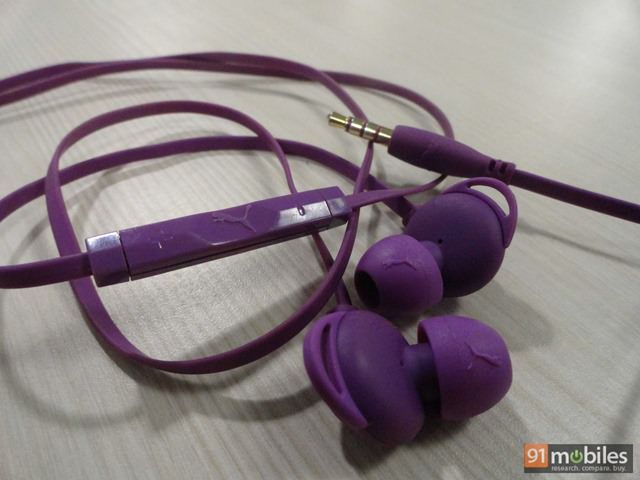 The earphones are available in bright colours like pink, blue, red, orange and many more, and we got the purple ones for review. Unlike the usual black and white earphones, these colours definitely make the Puma Bulldog worth a second look. The 1.3m long cable allows them to be used comfortably with a laptop or a mobile device. Thanks to the flat cable, there's minimal chance of entanglement, while the in-ear tips of the earphones covered with silicon makes them fit nicely into the ears. The inline microphone and a remote control offers volume adjustment as well as a button to pause music playback or to answer a call. The earphones come with a zip carry case for keeping them safe and secure. Puma brands them as 'Sports-Lite' earphones, meant for casual listening while running or jogging. However, they can easily come off while undertaking strenuous physical activity – there are no ear hooks to support them and keep them glued to your ears.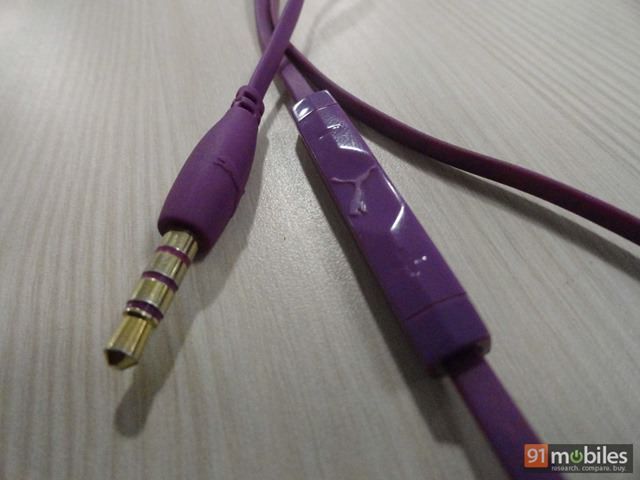 In terms of compatibility, the earphones offer a standard 3.5mm jack, but don't support all devices. In our testing, they worked perfectly with laptops, the
iPhone
and a few devices like
Nokia Lumia 520
, Lava Iris Pro 30, and
Nexus 7
, but the sound output was muddled in a few other Android smartphones such as the Zen Ultrafone 701HD and Xolo Q700.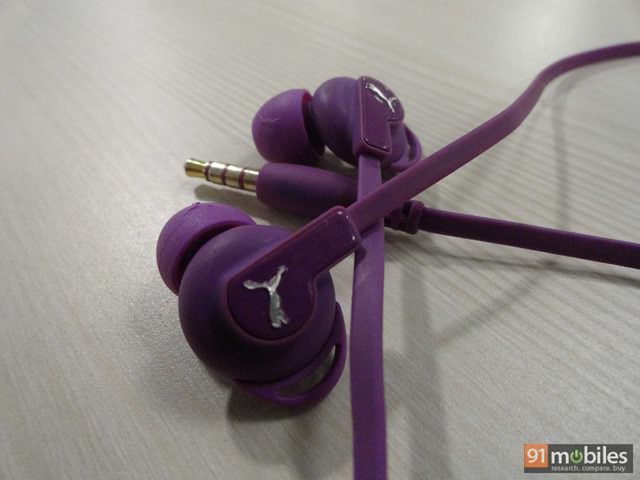 We tested the Puma Bulldog earphones with a variety of songs and genres, and the resulting sound output was impressive. The 13.5mm drivers offer loud sound output and the earphones didn't distort even at the highest volume. However at higher volume levels, it seems that the mid-range is being killed by the bass due to the larger driver size. Overall, the sound quality is good with tighter bass and clearer highs, and the mids stay clear as long as the volume levels don't get too high.Though they aren't noise-cancelling earphones, they do a pretty good job in offering an immersive experience in the noisiest of the places. While the in-line remote worked well and provided full functionality with the iPhone, in other devices only the middle button for pausing songs or accepting calls worked and not the volume control buttons. All in all, the Puma Bulldog earphones offer a delightful music listening experience, but are mainly recommended for those who use Apple devices. With the price tag of Rs 3,199, the pricing of the earphones does seem pretty steep, but is justified with the comfortable fit and good sound output coupled with the Puma tag.
Editors rating:
7/10
Pros
Comfortable in-ear tips
Inline mic and remote control
Cons
Not universally compatible
Volume control doesn't work with Android devices