Its now the moment for you to flaunt you advanced Printing gadget while you have been carrying it in your pocket by transferring your friend's photos from your Smartphone to the Pocket Printer from LG and gifting them a Snap of themselves as a Print out instantly.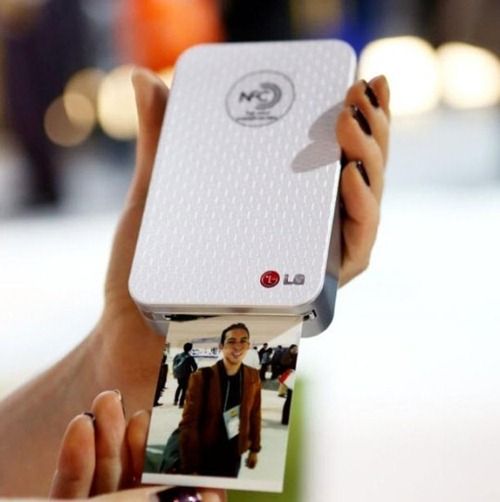 LG has featured a Pocket Printer at the Consumer Electronics show 2013 ongoing at Las Vegas. It is quite relieving to know that the device that has been featured at the Massive Booth of LG at CES 2013 is really a Pretty Cute Printer which measures 4.78-inch in its lengths while the width measures 2.83-inch. The Printing device is so sleek that it measure just 0.94-inch as its thickness.
LG Pocket Photo uses newly introduced Z-ink (zero ink) to print photos which bear dimensions of 2×3-inch. The users will be capable to tap their LG phones against the Pocket Photo through NFC and get a print out of the photo files on their Smartphone within seconds along with the joy of accessing the Photo editing features of the Printing Device. The Image files may also be transferred from the Smartphones through Bluetooth or USB.
Through the magical power of NFC, users can simply tap their LG phone against the printer and in 30 seconds the picture goes from a file on a smartphone to a photo in your wallet. Users can also transfer photos through Bluetooth and USB.
The LG Smartphone users will also be required to download the Pocket Photo app in order to relish the wide range of features of the new Printing Device. The real exciting news regarding LG Pocket Photo is that it will be available bearing a Pocket friendly Price tag of $169.