Nokia had announced three of its Windows 8 devices under the Lumia hood in the month of January in India. The three Lumia devices included the Lumia 920, Lumia 820 and the Lumia 620 phones. While the two former devices arrived on the store shelves soon after their announcement from Nokia, the most affordable Lumia 620 was officially announced to be up for sale in the month of February in India. However, there was some delay in the Indian launch of Lumia 620 and presently,until the first week of March it had not been rolled out by the manufacturer. Now, an online retailer has been spotted booking pre-orders for the much awaited device.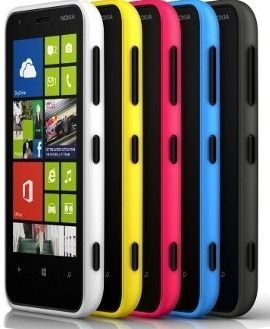 An online retailer, Flipkart has put the Lumia 620 up for pre-orders with a price tag of Rs. 15,199 on its website. Flipkart is promising a launch date for the Lumia 620 to be scheduled sometime in the second week of March by the Finnish Company. It is also offering a 16GB Micro SD Card as freebie with the device for the customers placing pre-orders for the Windows 8 device.
Available in four color options- Magenta, Cyan, Black and Green, Nokia Lumia 620 possesses a 1GHz Dual-Core Qualcomm Snapdragon S4 processor coupled with 512MB of RAM. Featuring a 3.8-inch WVGA display, 5MP Rear camera, 8GB Internal Memory expandable up to 64GB this device is perhaps the cheapest Windows 8 phone available in the market till now.
To add to the excitement of the tech enthusiasts, Nokia has recently unveiled the Lumia 520 and Lumia 720 at the Mobile World Congress 2013 held at Barcelona. These two Windows 8 phones are expected to hit the Indian market in the second quarter of 2013.
So, which one are you planning to buy?