Portronics has come forward with the launch of India's first Battery Powered Sound Bar, Pure Sound Pro. This sound machine from Portronics has been designed according in order to accompany your Laptops, Desktops, Tablets and Mobile Phones to provide you an entertaining experience.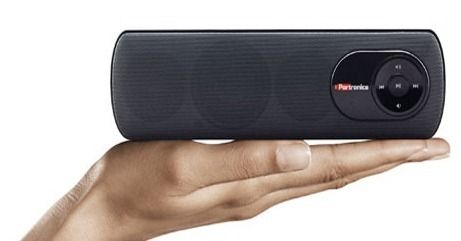 Portronics Pure Sound Pro can run as long as 8 hours on a full charged Battery. Along with its inbuilt Media Player this revolutionary device can play music through its USB Drive or Micro SD Card supporting MP3, WMA, FLAC, APE File Format. To add some more features to its uniqueness it also has a built-in FM Radio that enable it to search stations automatically by pressing the Scan Button.
The Revolutionary Sound Device comes with an Auxiliary Input, which also allows the Sound system to get connected with Audio-enabled devices. Pure Sound Pro gives an option to connect your Laptop, Mobile or earphone through a 3.5mm headphone jack.
With its Lithium-ion Rechargeable Battery, Pure Sound Pro weighs around 1kg, which hardly make it capable to be considered as a portable device. A remote control system has been included in the package to control the system remotely.
The Trendy LCD Display and Dual Power supply including USB and Lithium-ion Battery with Eco-Plus power saving design add to the uniqueness of the device.
As the Company's Press Release states, the Sound Machine will be available in the market with a Price tag of Rs. 3499. It is somehow slightly more than the expected price for a device of such a sort. Still, Portronics Pure Sound Pro can be a good choice for those who want more sound than what their Laptop or Mobile Speakers can afford.