After Samsung and Nikon, Polaroid is going to launch an Android Camera, but with an improvement. Polaroid is moving a step ahead by launching an Android Camera with Interchangeable Lens. According to a recent leak, Polaroid IM 1836 will be an Android camera with interchangeable lenses and its body will resembles to the Nikon's J1 & J2.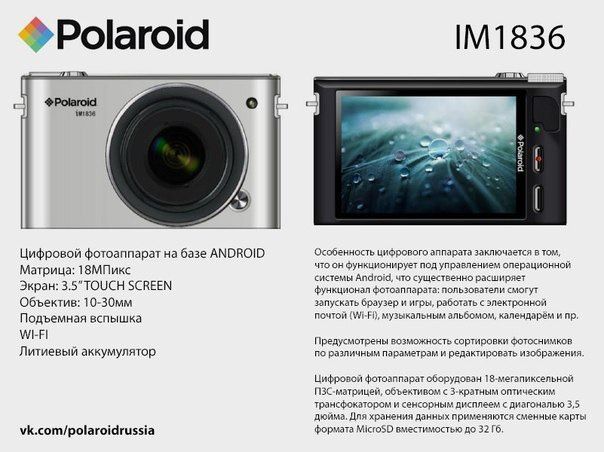 Polaroid IM 1836 will be carrying an 18.1 MP sensor, of which size in not known yet. Other features include pop-up flash, Wi-Fi support, a 3.5″ touchscreen and a HDMI port. It will also include HD video recording, blink detection features, panorama mode and other standard features.
POLAROID IM1836 is expected to run on Android 4.0 Ice Cream Sandwich and is expected to release soon. It will have a microSD card for storage needs.
This Camera will definitely give a tough completion to its rival product from Samsung and Nikon. What do you think?