At the CES 2013, Polaroid introduced a 10-inch tablet in its attempt to compete in the tablet wars.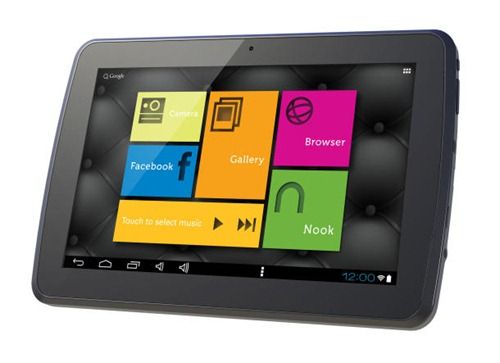 The Polaroid M10 tablet also has a 1280×800-pixel IPS display and runs on Android 4.1 like the M7 version. However, the IPS display gives the user a pleasant experience especially for watching pictures, videos or gaming. It also has the same 2-megapixel front-facing camera and the option of expandable storage like the M7.
The M10 differentiates itself with a quad-core processor, a 5 megapixel rear camera, 16GB of internal storage, and HDMI connectivity. The M10 will be released in spring 2013 for $229 in the USA.
It was observed that the 1,280 × 800-pixel resolution isn't as impressive on the M10 as it is on the M7. In fact, compared with top-selling tablets larger than 7 inches, the M10?s screen resolution is not very impressive..
Few details have been released on both Polaroid tablets at the CES 2013 tablet coverage.