There is a large variety of free games available online at the Google Play Store for Android devices but the addition of free PlayStation Mobile games comes as another good news.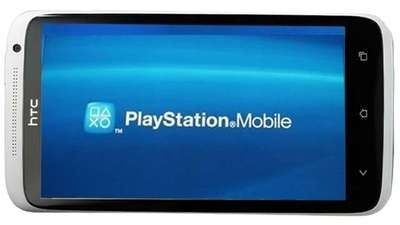 HTC and PlayStation Mobile for Android will be offering the owners of some selected HTC smartphones with HTC Sense 4+ User Interface a free game for a week until the end of the February month.
The free game for the HTC Sense 4+ device comes much like the free games offer that had been introduced for the Sony devices. However unlike Sony, HTC offer has no hoops to jump through. The User has been instructed by the company to just download the PlayStation Mobile for Android application, set up their Sony Network Entertainment account and use their HTC Sense 4+ smartphone to download games for free.
The free PlayStation Mobile Game for this week is Cubixx, so don't be late to grab it. And, do not forget to check every week to get a new game for you to play on your Sense 4+ device.
The list of HTC devices that will support the free PlayStation Mobile games offer includes the HTC One V, HTC One S, HTC One X, HTC One XL, HTC One EVO 4G LTE along with HTC One X+.
The only condition that has been stated along with the free games offered for the HTC Sense 4+ smartphones is that the device must be running on Android 4.1 (Jelly Bean) operating system. So, if your device is left behind due to this sticking point then feel free to express your dislike in the comments section.