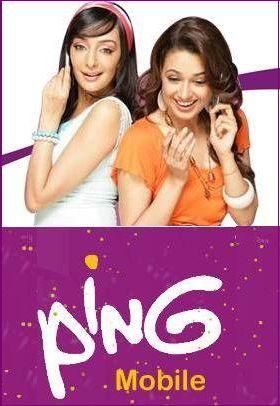 PING Mobile is a CDMA mobile service operating Punjab and ia mobile telephony brand of HFCL Infotel Limited. The company today has announced to offer 50 percent cheaper tariffs than its major competitors such as Tata-Tele and Reliance Communications in the Punjab region. The price chart is not available for now but the company is claiming that Ping mobile has reduced the STD tariff by 50 percent and ISD tariff by 25 percent.
Mr. Prem Ojha, Business Head -CDMA and Wireless, informed that they are targeting NRI population in the Doaba belt. The tariff for ISD calls to the US, Canada and the UK has been reduced by 25 per cent. With the launch of the new tariff plan, the company is targeting a growth of 50 per cent to its existing 3,00,000 subscribers in Punjab.?
Infotel has set up an state-of-the-art network with coverage in over 136 towns of Punjab with an extensive optical fiber network coverage of over 3,500 km.