"What happens when sweet Lollipop comes as a breath of fresh air in the form of OxygenOS"
Finally, after a long wait, OnePlus treated us to a savoury delight in the form of Android 5.0 Lollipop on its One smartphone (review | cheatsheet). The Chinese upstart had to resort to develop its own OS badged OxygenOS, which was the result of the three-way battle between itself, Micromax's sub-brand YU and Cyanogen. While CyanogenMod was one of the highlights of the 2014's flagship killer, the deal went for a toss after YU got exclusive rights for the Android-based ROM in India.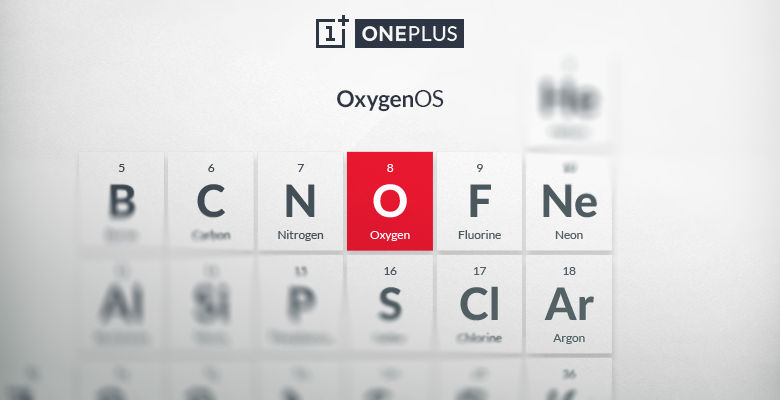 But nevertheless, as consumers, we all want the latest platforms on our devices and OnePlus is ensuring that with its home-bred solution. OxygenOS promises to be simple yet extremely powerful, just like the element it's named after. However, getting the software update isn't exactly consumer friendly, since users will need to follow certain steps to install OxygenOS on their OnePlus One. The company has promised that it's working on a way to make it easier, but we went ahead and flashed the new OS on our phablet to get a peek at what OxygenOS is like.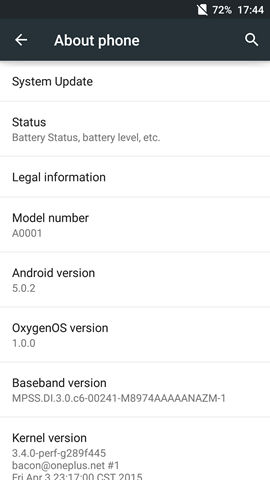 First things first. OxygenOS is currently in v1.0 and is based on Android 5.0.2. Unlike most custom skins and ROMs, OxygenOS offers an unadulterated experience of Android in a stock form. This means, you can enjoy Google's Material Design in its full glory. Right from the default screens to icons, from the typography to default apps, Google's latest design language seems inspired from the physical world and add dimensions to inanimate objects to give them a sense of motion and space. We are already impressed with the new design direction Google has taken and OxygenOS does complete justice to the same.
Apart from offering a stock interface, OxygenOS doesn't come with any bloatware. There are a few default apps and the only other apps on the OS come from Google's stable. Interestingly enough, it has also categorised these apps in folders on the homescreen – Google, Create and Play. While the Google folder is there on most Android devices we come across, Create includes the search engine giant's cloud services such as Docs, Sheets, Drive, etc., which aren't available out of the box on other Android offerings. The third folder comprises of Play apps like Play Music, Play Movies, Play Books and more. In fact, there's no Gallery app and the OS relies on Google's Photos app for the same. For shooting, it comes pre-installed with the Google Camera app.
You also get the usual Lollipop features such as Ambient Display, which wakes up the screen whenever you pick up the phone or when notifications arrive. You can also interact with notifications on the lock screen itself. To avoid being disturbed during a meeting, you can enable Priority Mode so that only select people and notifications reach you. Google's latest Android iteration also promises better battery life, along with a new battery saver option. However, we haven't used the OnePlus One long enough with OxygenOS yet to be able to comment upon its impact on the battery.
The Quick settings panel makes it easier to toggle Bluetooth, Wi-Fi, etc., and offers handy controls such as flashlight and hotspot. There's also an option to also add guests, so that before giving the phone to anyone, you can create a separate zone for them to use it. Google has also worked hard to improve the performance with a new Android runtime dubbed ART.
Perhaps the biggest thing that feels amiss in the OxygenOS-toting OnePlus One is the customisations and features offered by CyanogenMod. Sure, you can use gestures like double-tap-to-wake, and draw an 'O' on the screen to open the camera directly from standby. You also get the option to choose between hardware buttons or on-screen navigation buttons just like CyanogenMod 11S. But there are no themes, no custom controls, and no additional security features… you get the idea. These were the USPs of CyanogenMod, and having used them on our OnePlus One earlier, OxygenOS seems plain Jane.
However, OxygenOS would be loved by Android purists. Plus, this is the first version of OnePlus' new OS, and they have promised to improve it in the next builds. The company has also listed some of the known issues with the v1.0 of its OxygenOS, such as the problem that you can't hang a call using headphone controls sometimes, OTG can only recognise flash drives that are formatted with the FAT32 file system, the Files file-management app may crash when renaming image files or uploading them to the cloud and you can't select multiple files for deletion. If you are wondering whether or not you should install it in your own device, then you could choose to wait since Cyanogen would also be releasing its Lollipop-based CyanogenMod 12S, which will be available as an OTA update to Indian OnePlus One units too. But if you follow the OnePlus' ideology of Never Settle, then give OxygenOS a try and also give feedback to the developers so they can work towards improving it.