Otech has announced the latest cell phone namely, Otech F1 which is four SIM compatible and all four SIMs are active at the same time. The handset has a BlackBerry style QWERTY phone and flaunts a 2.4″ touchscreen. It also has a built-in TV receiver along with FM radio and Bluetooth.The quad SIM cell phone supports PAL/NTSC/SECAM TV tuner as well as GPRS for Internet connectivity.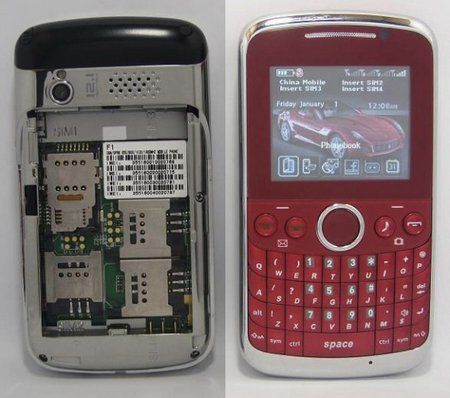 Have a look at OTECH F1 Quad-SIM Cell Phone Features:
2.4-inch touchscreen display

12.1-megapixel camera

Supports PAL/NTSC/SECAM TV tuner

FM Radio

Bluetooth

Four SIM compatible

A full QWERTY keypad

GPRS for Internet connectivity
The Otech F1 Quad-SIM Mobile Phone price and availability details is not yet announced. So guys just wait and watch, we will be back soon with updates.