"Debunking the myth around OPPO's upcoming Super VOOC technology"
While Mobile World Congress – which happens every year in Barcelona – is all about the blitzkreig of launches from big smartphone brands and other manufacturers alike, Chinese company OPPO managed to raise everyone's eyebrows with some next-gen technologies. It showcased the next version of its VOOC charging technology, dubbed Super VOOC, along with a SmartSensor, which offers sensor-based optical image stabilisation for the camera.
While most phone manufacturers are boasting quick charging capabilities these days, it's OPPO which can be regarded as true pioneer in this field. Dubbed VOOC (short for Voltage Open Loop Multi-step Constant-Current Charging), the brand started working on this fast charging tech in 2012, and launched it with the Find 7 (review) two years later in March 2014. Over the years, the company continued evolving this concept, and introduced it in various offerings. However, its upcoming Super VOOC tech aims to completely revolutionise the way we think about charging our mobile devices.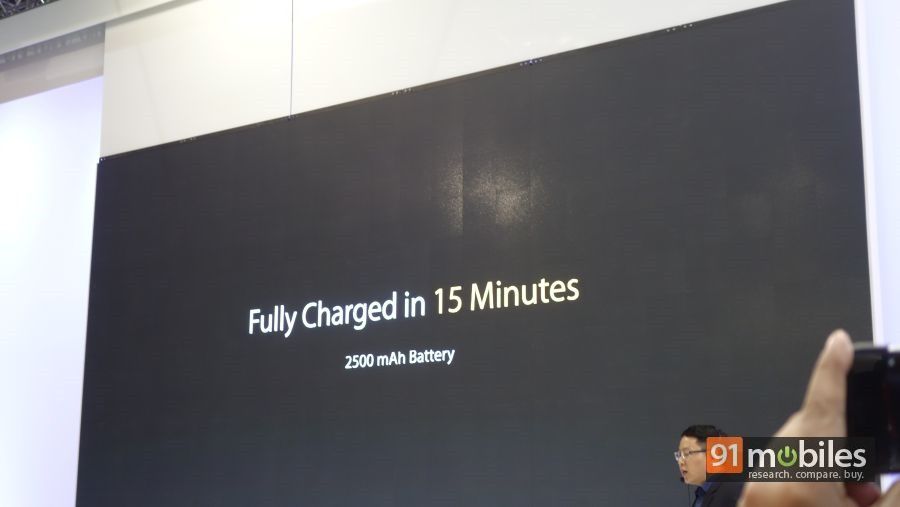 If you want a quick takeaway version of the Super VOOC technology, then it's this – it can charge your smartphone from zero to 100 percent in about 15 minutes. The charging time is far better than the competition, since Qualcomm's latest Quick Charge 3.0 tech promises to charge phones from zero to 80 percent in 35 minutes, and MediaTek's Pump Express also makes similar claims to charge handsets.
We're sure the above statement would have raised a number of questions in your mind, so let's tackle them one by one in a handy Q&A format.
Can a phone battery actually charge fully in 15 minutes?
As per OPPO's demonstration, the phone can certainly be charged fully in 15 minutes, and maybe even lesser than that. And, you don't have to believe our words, watch the video embedded below to see it in action.
Having said that, there are certain conditions attached to this demo. First and foremost, OPPO didn't use an actual smartphone and showcased the Super VOOC tech on a prototype unit fitted with a 2,500mAh customised battery. Secondly, the mobile wasn't doing any other tasks in the background, as it was customised to show the charging status only. In real world with a proper device, it might not be this fast.
How does this technology works
For charging the smartphone quickly, the brand has built its own charger that comes with MCU chip. Unlike other fast charging options available in the market, which increase the voltage to boost charging speed, OPPO is utilising the standard charging voltage of 5V. The company uses voltage opened loop tech along with multi-step constant current charging, which was used in its previous charging technologies as well. This allows the power to be directly transferred to the battery without any voltage conversion, and thus enhances the efficiency to 97 percent in comparison to 85 percent efficiency offered by other quick charging methods.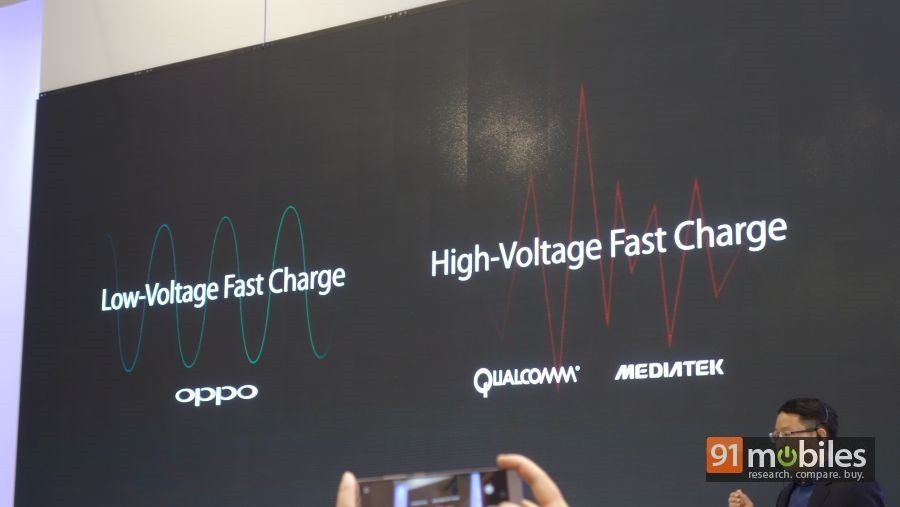 Further, OPPO has deployed a pulse-charge algorithm, which sends a series of voltage or current pulses to the battery and thus promises better efficiency.
As per the demonstration, the Super VOOC tech offers slow charging at first, and then charges fast in the middle, and slows it down again towards the end.
Is Super VOOC safe, and more importantly, can it damage the smartphone?
Well, OPPO has ensured that it's completely safe and doesn't harm the device in any manner. The device features overheating protection, and thus doesn't heat up. In fact, contrary to other fast charging-compatible mobiles, the phone can be easily used while charging as it doesn't heat up to uncomfortable levels.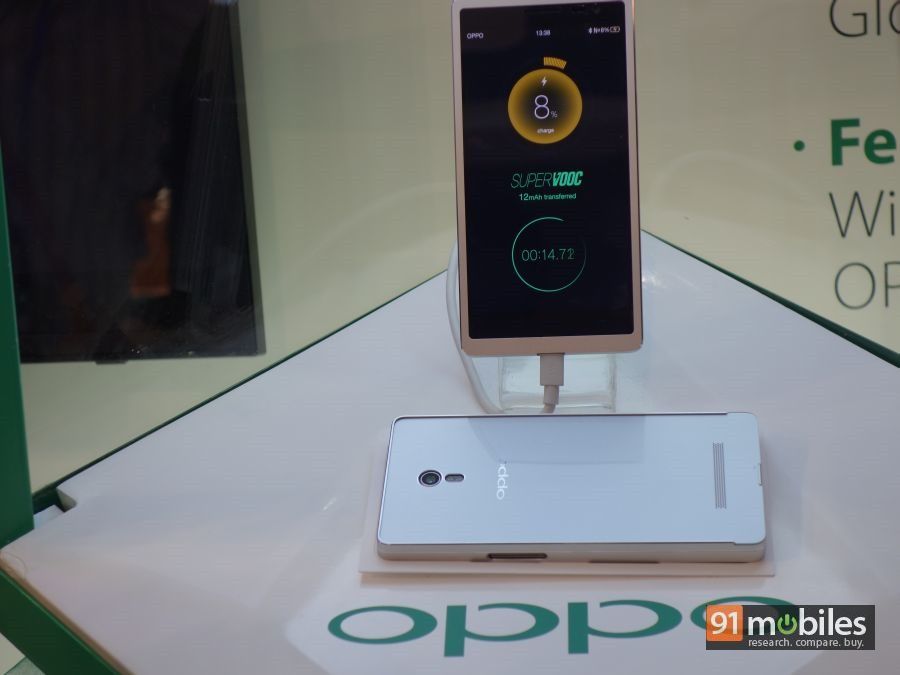 Similar to the previous-gen VOOC tech, Super VOOC feature a five-layer protection between the adapter, port and battery, and this official video can give you a better idea of the same.
Do we really need fast charging capabilities?
Our smartphones continue to become faster and better, but battery remains an area which hasn't improved much in the last few years. One option is to continue offering higher-capacity batteries, which sounds like a good idea, but it's a short-term solution as the capacity can't be increased indefinitely. The other option is technologies such as Super VOOC charging, which lets you juice up the phone in a jiffy.
Truth be told, we believe that such technology can charge your phone faster than you can drain the battery level while gaming or capturing a video.
Do you require a special connector for Super VOOC charging?
No, there's no new standard as such. The brand is making use of a custom high-quality cable here, but the Super VOOC charging technology supports both micro-USB and USB Type-C ports.
How soon can I see this in an actual smartphone?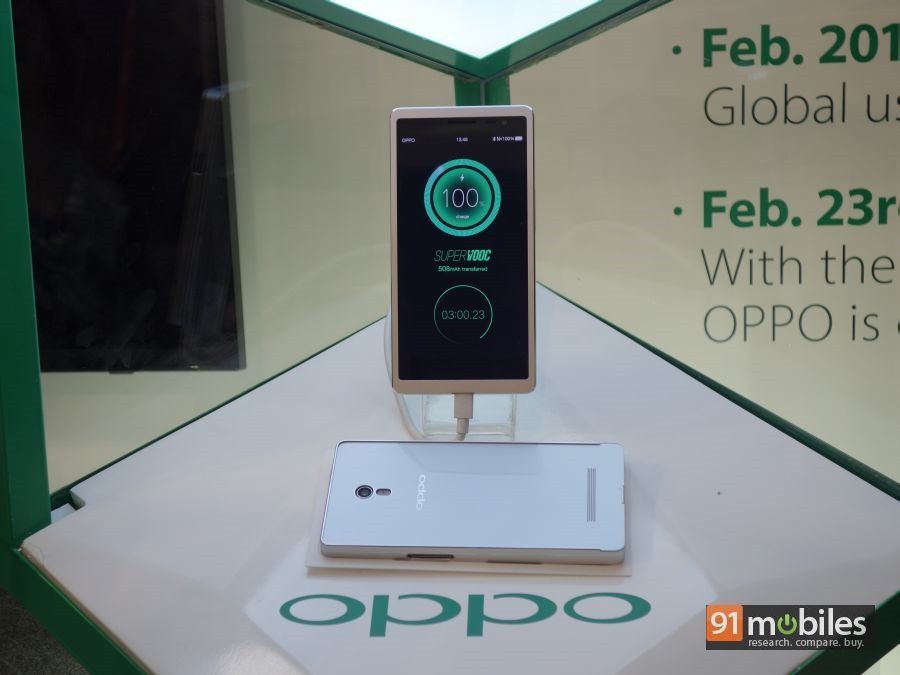 Well, OPPO has run initial tests on this tech, but there's still time before it make its way to a commercial smartphone. The brand wants to ensure that the new tech will work as promised and safely. Once it passes the tests, only then the manufacturer will bring this tech to its devices.
Will this technology be available on other phones too?
Sadly, OPPO hasn't decided about it yet. It might license the technology to other manufacturers, but as of now, it wants to bring it to its upcoming flagships first.
There's no doubt in our minds about the enormous potential of OPPO's Super VOOC tech. We surely hope that it comes soon, as it'd ensure that we stop fretting about the battery levels in our devices, since all you need is to plug it in for a few minutes and it'd be juiced up in a matter of minutes.
Disclosure: This writer was in Barcelona on OPPO India's invitation