Chinese smartphone manufacturer Oppo launched its new device "Find 5" which sports exceptionally advanced hardware features.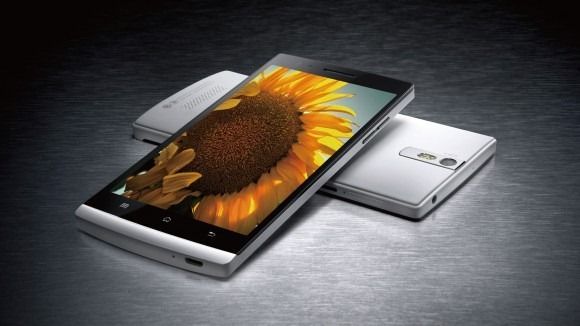 "Find 5" sports 5 inch screen with a display of 1080p, 441ppi and runs on OS Android 4.1.2 Jelly Bean as expected. It is powered by quad-core Qualcomm Snapdragon Pro processor. It comes with Adreno 320 GPU and 2GB RAM. It comes with NFC.
It has a 13MP camera at the back for photography purposes and a 1.9MP camera at the front for video calling. Find 5 is the first smartphone that has hardware enabled HDR (High Dynamic Range) for photography as well as videography. The main camera at the back offers a glorious slow motion experience by its ability to capture slow motion videos up to 120fps.
It comes with a sleek design and trendy looks and has a battery of 2500 mah.
One of the phones premium features is its audio technology called "Dirac HD". "Dirac HD" has provided audio tech support to cars like Rolls Royce, Bentley and also to worlds best studios and cinemas. It promises a high quality musical experience for music lovers. Its technology focuses upon clean and perfect sound that provides deep bass effect without resonance or much emphasis upon graphic equalizers. With this Oppo becomes the worlds first smartphone maker to provide "Dirac HD" audio technology.
Packed with so many exclusive features "Find 5" has one major demerit that it does not provide micro SD expansion. It comes with 16GB inbuilt memory.
"Find 5" 16GB version is expected to hit the US markets by next month.