"We give you a small tour of the OnePlus X's retail box"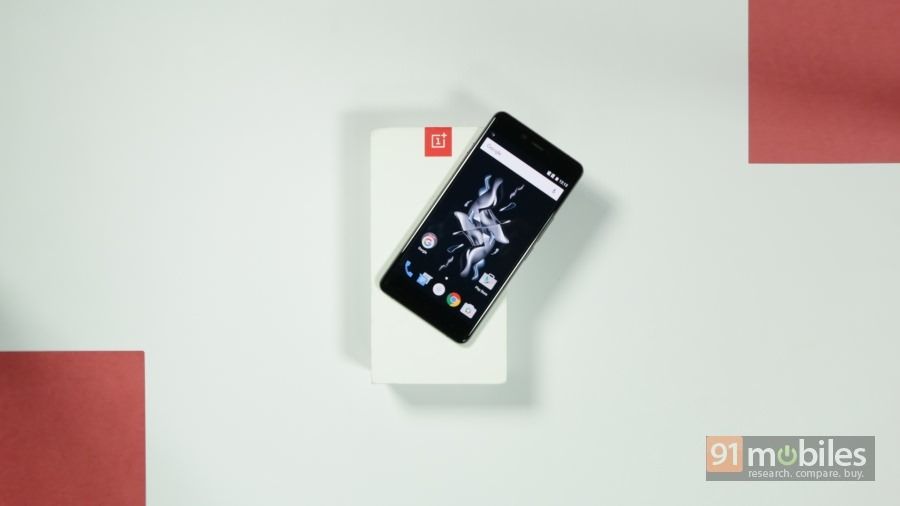 OnePlus' debut in the Indian smartphone market changed basic mathematics for us once and for all. The OnePlus One (review) was launched with loaded features of a flagship and the price tag of a mid-ranger. The sequel to the smartphone, the OnePlus 2 (review), is also a worthy and VFM option as well. The brand recently made another addition to its portfolio by launching the OnePlus X (first impressions). Here we give you a first look at the box contents of the stylish looking smartphone.
Given the OnePlus X is a compact 5-inch smartphone, it ships in a small red rectangular box, with a white lid. The box is pretty understated, apart from the standard product information on the rear and the letter 'X' embossed on top. Popping off the lid will give you access to the handset which comes securely held between two sturdy plastic inlays, mounted on a thick cardboard envelope.
The envelope hides a silicon back cover for the OnPlus X, along with a SIM ejection tool. Underneath this setup, you will find another thin cardboard envelope containing the documentation. Once you take the documentation out, in plain sight lie a 2A wall charger and a micro-USB to USB cable. The signature OnePlus red cable is flat, to avoid tangling as much as possible.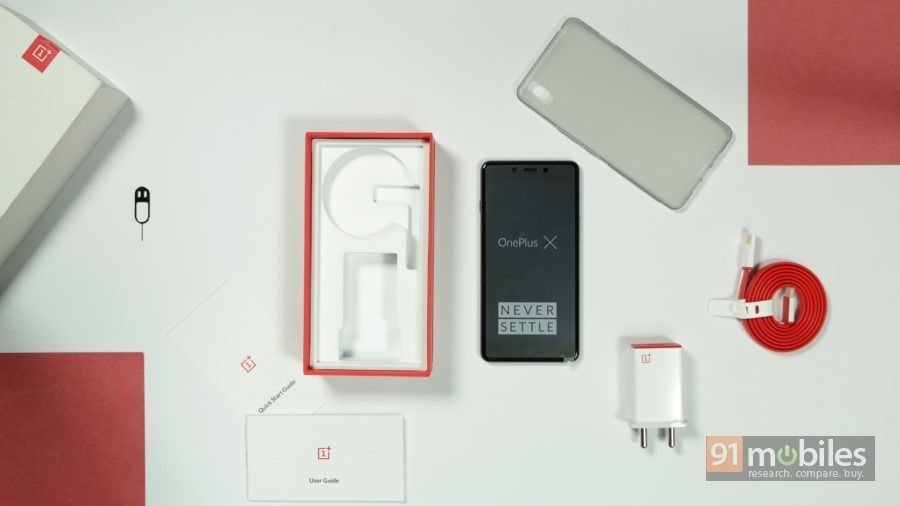 The OnePlus X sports a 5-inch full HD AMOLED display, a Snapdragon 801 SoC paired with 3GB of RAM, 13MP/8MP camera configuration and a 2,525mAh battery. Thee smartphone is available in two variants – Onyx and the limited-edition Ceramic. While the former is priced at Rs 16,999 and went on sale on November 5th, the latter costs Rs 22,999 and will be up for grabs from November 24th.