"The OnePlus power bank is finally available to purchase in India. Here's a quick look in pictures."
Power banks have been around for a while now, but they really soared to popularity after Xiaomi launched its super classy and super affordable offerings in India. Over the last month, we've seen the likes of Honor and ASUS launch their power banks here, but the most
recent entry
comes from OnePlus. Available in the classic
OnePlus One
(
review
|
cheatsheet
) finishes of Sandstone Black and Silk White, the 10,000mAh power bank dons a distinctive design and ergonomic form factor that will appeal to many prospective buyers. We have the Sandstone Black variant with us, and here's a quick look in pictures.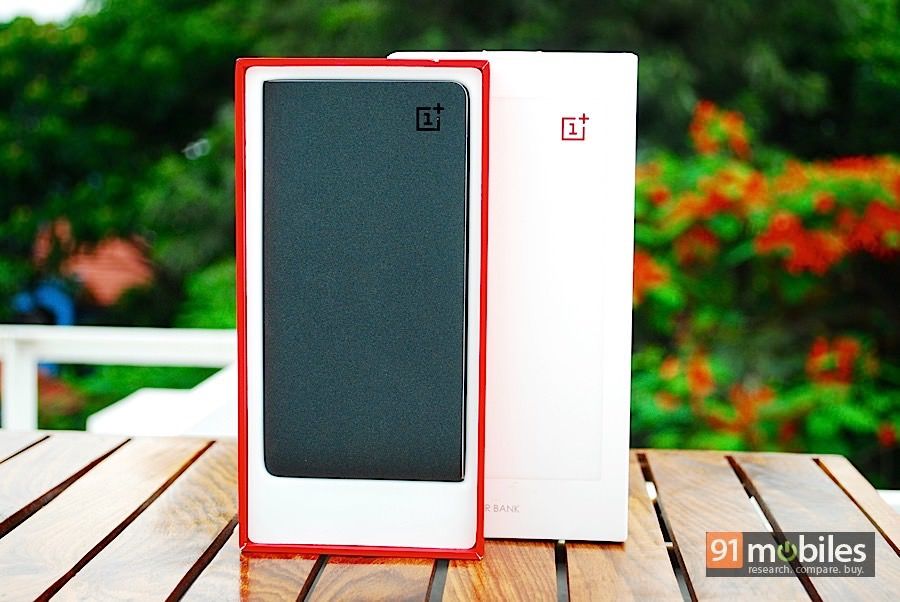 OnePlus is known as much for its packaging as its products, and the 10,000mAh power bank is no different. It comes encased in a white box, with an image of the power bank embossed on top, complemented by the red OnePlus logo on the top right corner. Opening up the box reveals the classic red tray that holds the device. Other than that, the only box contents are some documentation, and a short, flat USB cable, similar to what Xiaomi bundles with its power banks.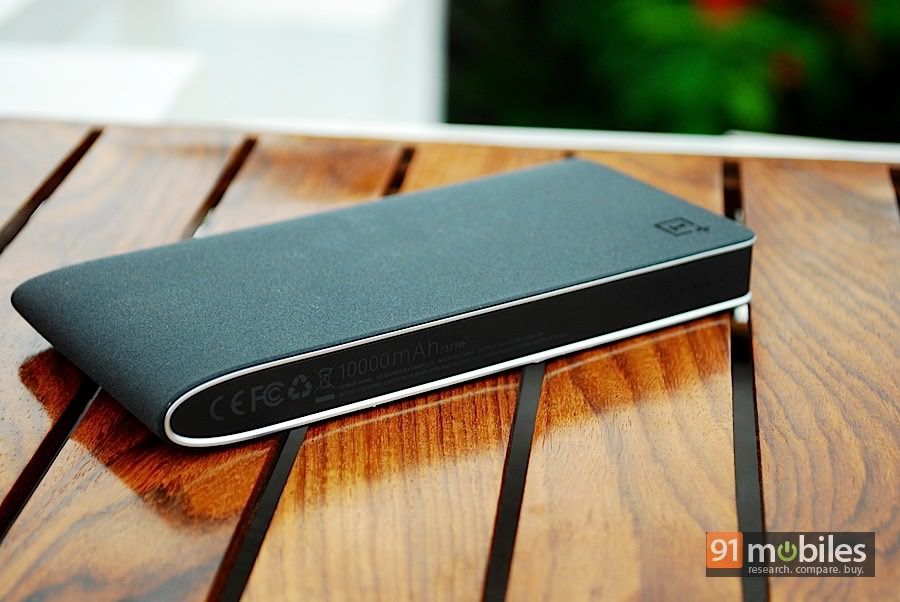 Our Sandstone Black unit features the same finish as its OnePlus One counterpart. The closest thing we can compare it to in terms of design is a notebook.
The left side and bottom feature a gentle curve that make it really comfortable to hold. The top and right side feature a dark grey plastic and are outlined by a chrome trim. The OnePlus logo is in its usual place at the top right. The quality of the finish is impressive as always, but we did notice some wear and tear around the edges. The OnePlus power bank is taller than most, but it's also slimmer and pretty lightweight at 220g, which makes it really convenient to carry around.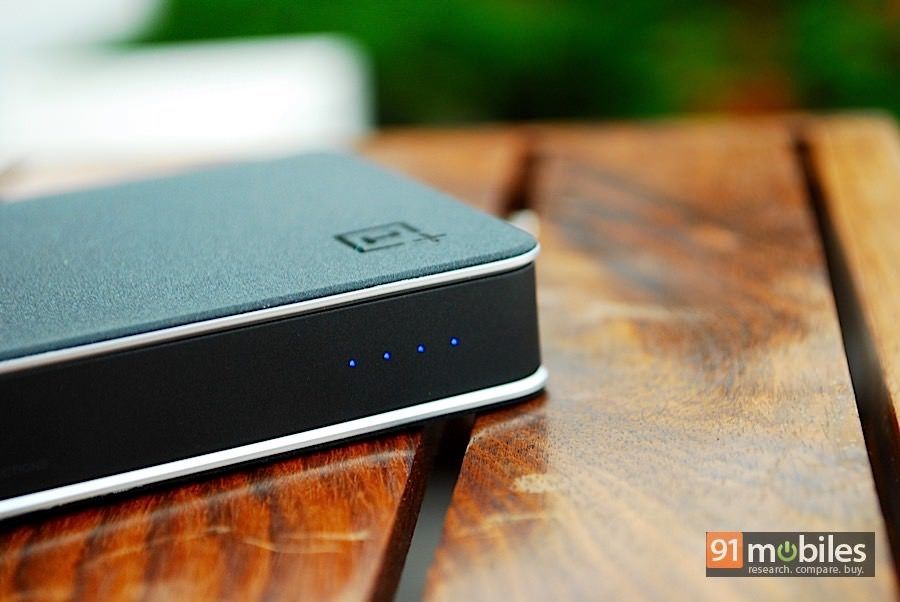 On the right spine, you'll find the certification and technical information. Towards the top corner, you'll notice four LEDs that serve to indicate battery level. Each LED represents 25 percent of power. Most power banks feature a physical button to activate the LEDs, but with the OnePlus power bank you simply need to shake it gently, which causes the LEDs to start pulsing.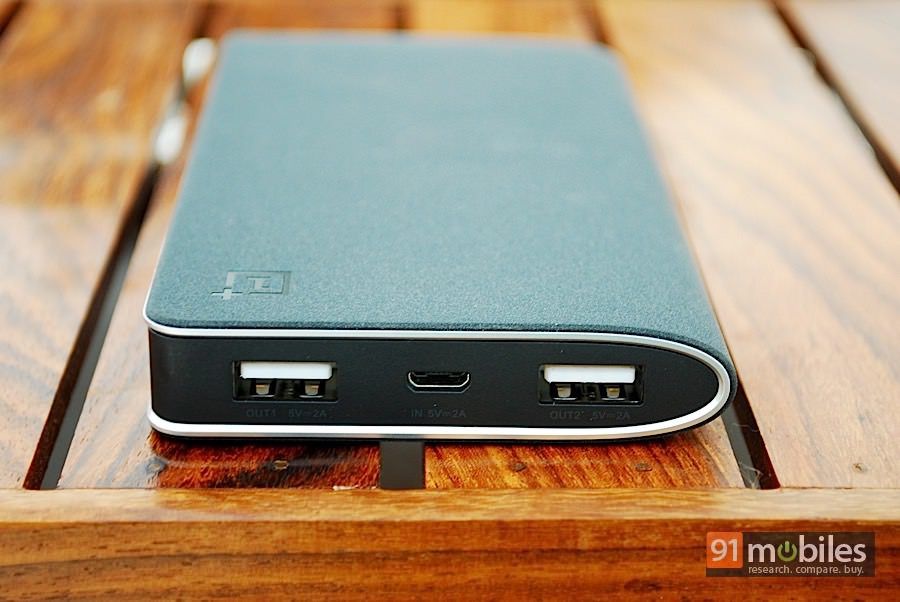 Moving over to the top is where the you'll find the micro-USB port for charging the device in the centre. OnePlus estimates total charging time to be between five to six hours. On either side of the micro-USB port you'll find not one, but two full-size USB 2.0 (5v/2A) ports, which means you can use it to charge two devices simultaneously.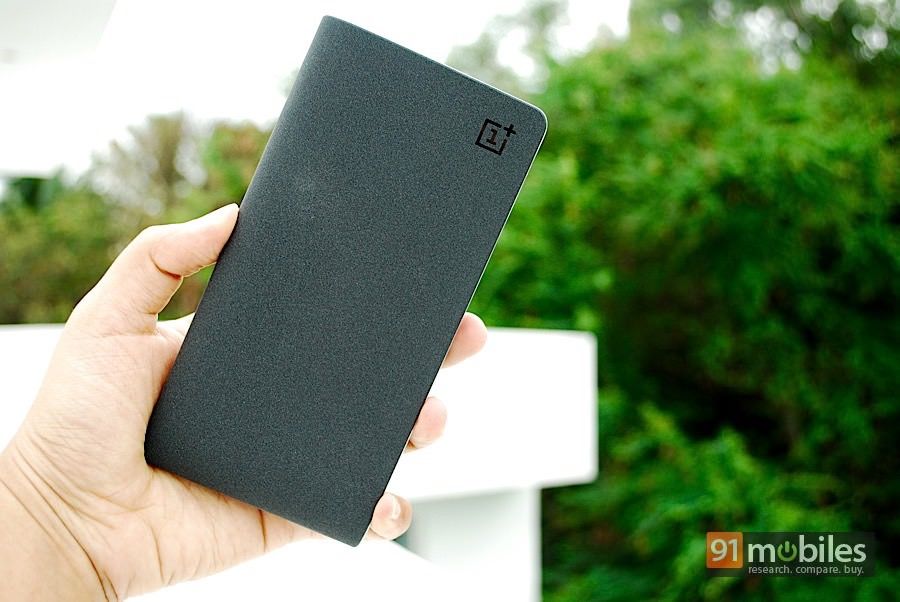 At Rs 1,399, the OnePlus power bank might be slightly more overpriced than Xiaomi's offering, but the presence of two USB ports, plus the unique design make it worth the price, in our opinion. And if you already own a OnePlus One, getting one of these to match your smartphone is really a no-brainer. The OnePlus power bank is available to purchase on
Amazon India
.