"Even with its budget pricing, the Alligator S454 aims to offer everything you can expect from a handset… be it looks, camera, performance or storage"
Gone are the days when buying a smartphone in the sub-Rs 7,000 segment meant compromising on build quality and specs, or purchasing a last-gen device going for cheap. Thanks to the cut-throat competition in the market, you can now get a fully-capable smartphone without pinching your pocket. However, with so many choices, you are bound to get confused… but don't worry, as we are comparing three popular devices – the Obi Alligator S454, Lava Iris X1 and Karbonn Sparkle V to make it easier for you to choose the best smartphone under Rs 7,000.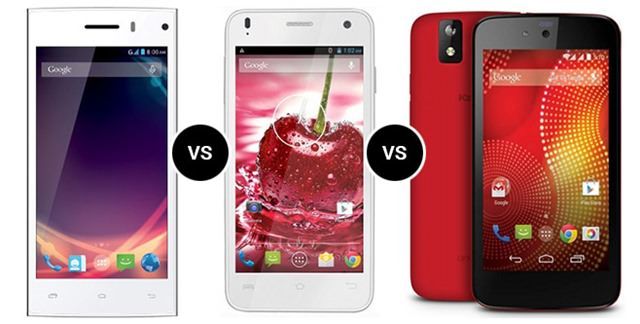 The first thing that always catches one's fancy in a smartphone more often than not is its display. In that respect, all the three phones are fitted with 4.5-inch screens. However, they bear different screen resolutions. While the Obi Alligator offers better sharpness and visuals thanks to its 960 x 540 pixels resolution offering a decent pixel density of 245ppi, both the Lava Iris X1 and Karbonn Sparkle V feature slightly lower resolution of 854 x 480 pixels each.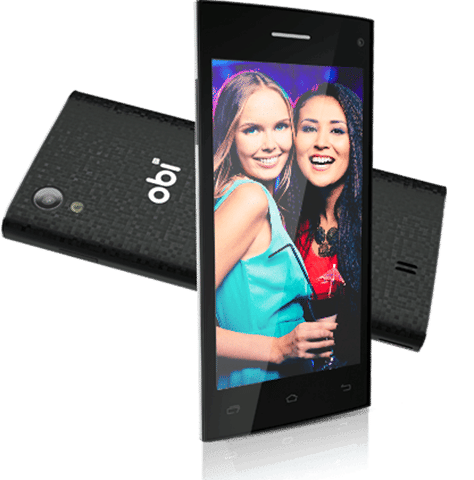 Since all the devices house compact 4.5-inch displays, they fit in the hand well and are ideal for one-handed usage. The Obi Alligator S454 stands out from the competition with its textured back panel which gives it a unique design language and offers a good grip at the same time. The Lava Iris X1 resembles the iPhone 4 with its design aesthetics, thanks to its black or white hue and a chrome strip running along its edges. The Karbonn Sparkle V features plain looks, but has solid build quality even though it's constructed from plastic. However, it's available in a multitude of colour choices such as blue and red.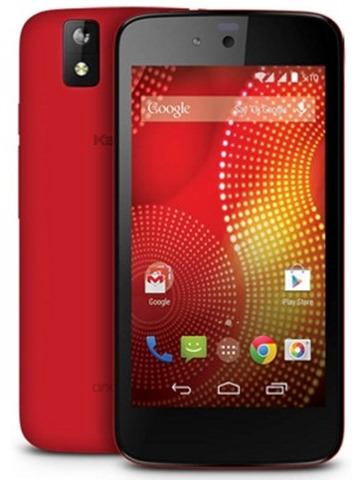 In terms of core hardware, both the Obi Alligator S454 and Karbonn Sparkle V come powered by the quad-core MediaTek MT6582 chipset running at 1.3GHz, which is complemented by Mali-400 MP2 graphics engine. The Lava Iris X1, on the other hand, relies on Broadcom's 1.2GHz quad-core processor along with VideoCore IV for rendering graphics. The trio come with a gigabyte of RAM to ensure smooth multitasking.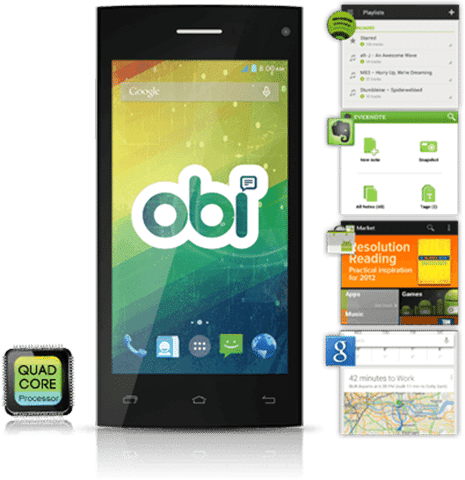 When it comes to storage, the Obi Alligator S454 maintains its lead over others by providing 8GB of onboard memory, while the Iris X1 and Sparkle V offer meagre 4GB flash memory. Thankfully, the devices feature expansion slots, allowing users to increase the storage by using microSD cards of up to 32GB. Sadly, without a microSD card, the Sparkle V isn't usable as such, since you can't capture images or save a screenshot. If you like the USB OTG feature, which allow you to plug in your flash drive to the phone instantly, then only the Lava Iris X1 offers this facility.
In terms of interface, the three mobiles come loaded with Android 4.4 KitKat. The trio have stock Android interface, but they do come preloaded with a few apps. However, the Karbonn Sparkle V sparkles in this aspect, since it's a part of Google's Android One program, which means it'll offer guaranteed Android updates for the next two years.
For imagery, both the Obi Alligator S454 and Lava Iris X1 are equipped with 8-megapixel autofocus cameras at the back, whereas the Karbonn Sparkle V offers a 5MP autofocus main camera. Both the Alligator S454 and Sparkle V get an LED flash alongside the primary camera, while the Iris X1 boasts better imaging capabilities during low-light with its dual-LED flash. For capturing selfies, the three phones offer 2MP cameras at the front.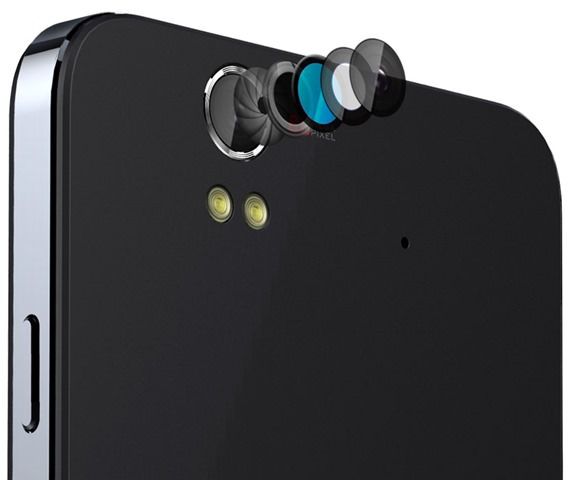 The devices are juiced up by batteries of similar ratings. The Alligator S454 sips juice from a 1,600mAh removable battery, whereas the Sparkle V draws power from 1,700mAh battery. An 1,800mAh battery takes care of the power requirements of the Lava Iris X1. Connectivity-wise, the trio offers a standard set of options comprising of dual-SIM, Wi-Fi, Bluetooth and GPS. However, the Obi Alligator S454 supports 3G on both its SIM slots, while the other two just support 3G on the primary slots.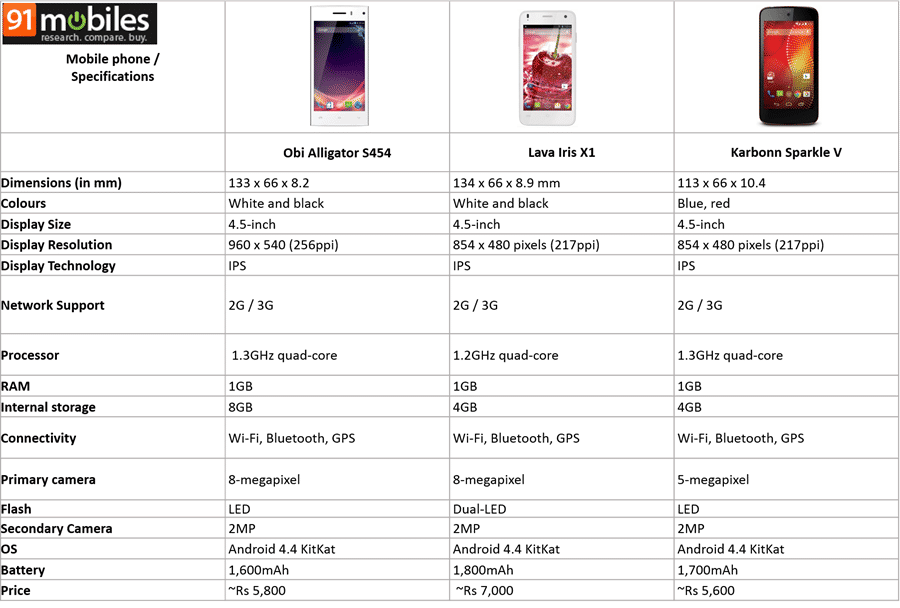 If you've been following the comparison closely, then there's no doubt that the Obi Alligator S454 comes across as a clear winner. While the Iris X1 scores well in the looks department and its camera performance, it has miserly 4GB storage. Similarly, the Karbonn Sparkle V offers good build quality and promise of clean Android along with regular updates, it fails to entice because of its camera and meagre storage. The Obi Alligator S454 however, aims to offer everything you can expect from a handset, be it looks, camera, performance or storage. That, combined with its price point of Rs 5,800, makes it one of the most compelling budget offerings.