CES 2013 is heating up and every major brand is trying to use this opportunity as a golden chance to showcase their upcoming products.
Adding to which, NVIDIA is all set to showcase its new generation processor, the Tegra 4. According to the company, this is the fastest processor than others that are currently available in the market.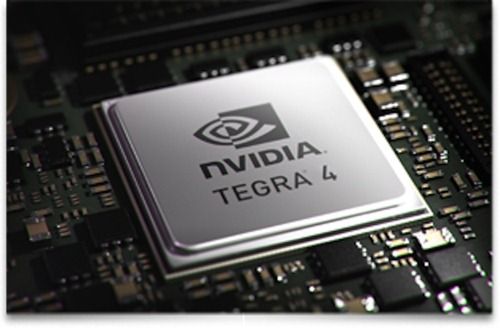 The new Tegra 4 Processor is packed with 72 custom GPU cores, which is six times the GPU speed of its earlier version Tegra 3 Processors.
The Tegra 4 Processor also packs the Cortex-A15 CPU core, which is claimed to deliver 2.6x faster web browsing, and a 2nd generation power saver, which consumes low power during its use.
NVIDIA Spent a great time demonstrating its Tegra 4 Processor at a pre-CES launch event. The Company demonstrated Tegra 4's HDR technology, which according to the company is a Computational Photography Architecture which produces HDR Photos & Videos by merging the power of GPU, CPU and the camera's image signal processor.
The new Tegra 4 Processor can play four times better quality of 1080p Videos.
Senior Vice President of the Tegra business at NVIDIA, Phil Carmack said, "Its new capabilities, particularly in the area of computational photography, will help improve a whole range of existing products and lead to the creation of exciting new ones."
The new processor will consume 45% less energy, than its previous version Tegra 3 Processor consumed.
The Processor is looking just great and we are eager to have our hands on a device powered by Tegra 4 Processor.