"It may look plain Jane, but the Nude Audio Move L surprises with its powerful sound"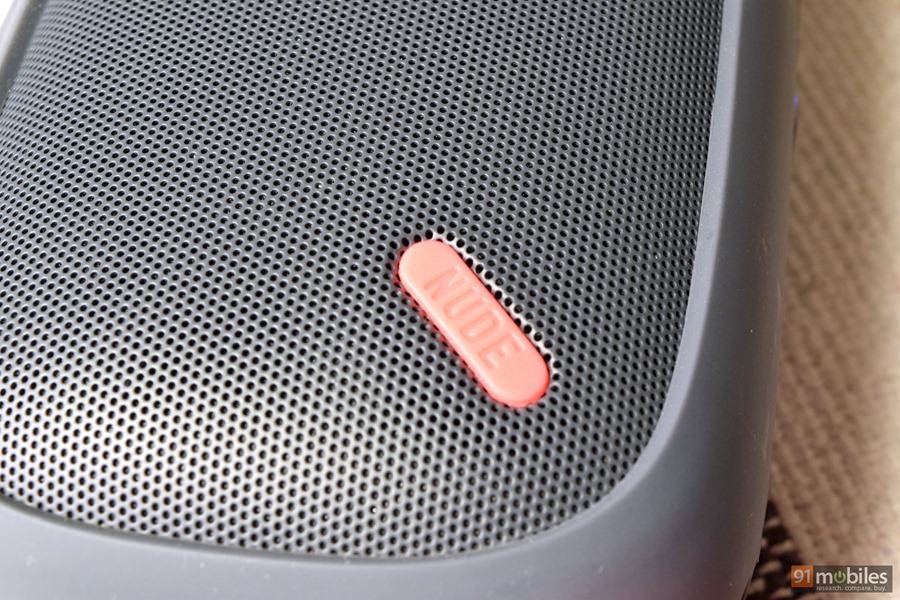 That's no typo. When it comes to whacky brand names for personal technology gadgets, the word 'nude' may sound totally off the mark. However, this company has stamped the very same stamp on this personal speaker system called Nude Audio, which in a way fits its ideology of offering quality audio products minus the high price tags. The company has a clear philosophy and that is to offer a utility-based design, which is elegant as well as functional and therefore helps the brand focus more on the quality aspect, which is the key when it comes to audio accessories.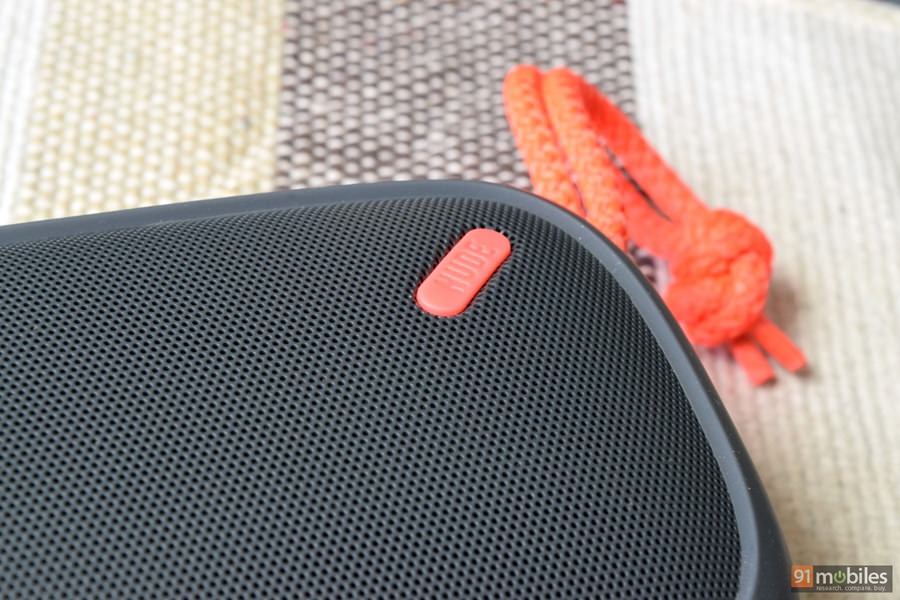 Nude Audio started its operations internationally last year and received positive feedback for its range of products. The brand recently forayed into the Indian sub-continent as well and today we have the biggest member of its speaker family, the Nude Audio Move L with us for review. The company has launched several speaker systems under its brand name and have named them according to their sizes that include models S – small, M – Medium and L– Large sizes. So let's find out more about the Nude Audio Move L Bluetooth speaker system and see (listen?) how it performs.
Looks meh, but doesn't hurt the eyes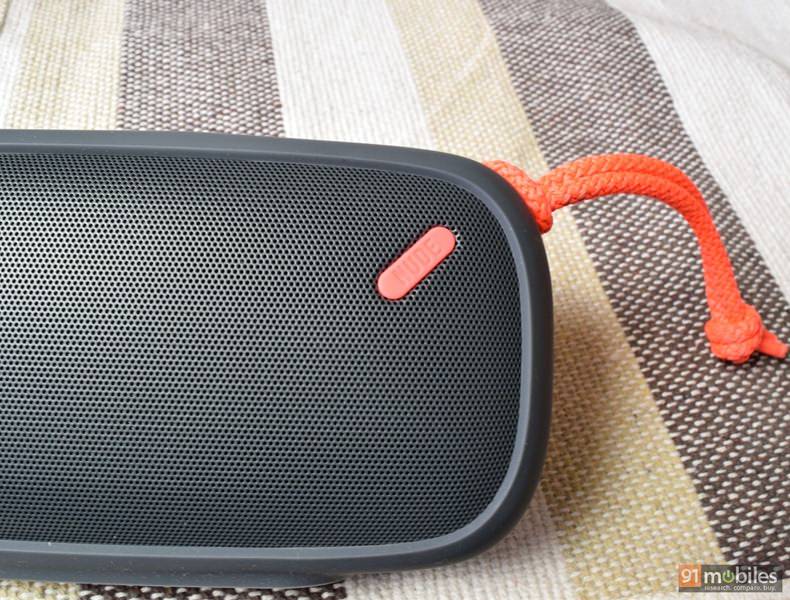 Talking about utility-based design, the Nude Audio speaker systems offer simple yet intriguing looks, which could be a little plain Jane for most. However, the simple design also has a number of elements that are unique and offer a definite identity to this speaker system. The company has three different colour options to offer for the buyers in India, including white, black and grey. Across all its speaker sizes, the one really interesting design innovation adopted by the company includes a silicone rubber casing that envelops the speaker system. Interestingly, only the black variant comes with an all-black body, while the white and grey models come with differently-coloured highlights and straps. Tastefully, the grey variant comes with a peach-coloured highlight and the white one comes with shade of cyan as highlight.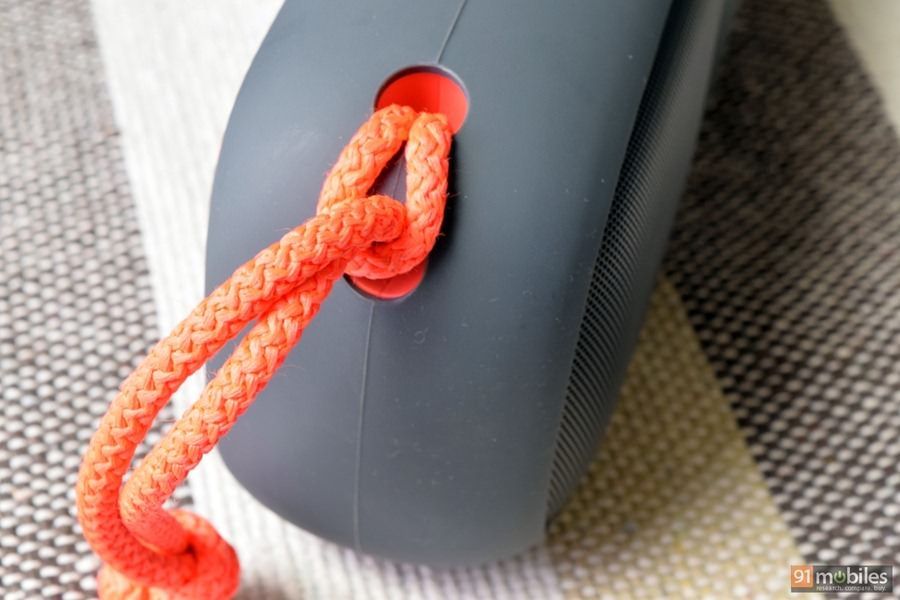 Apart from giving the system a neat and clean look, this casing also offers protection from shocks and scratches. In terms of overall size and weight, the Nude Audio Move L, as per its name, is fairly large, measuring close to 9-inches wide, and 4-inches tall. The device weighs under a kilo, which as per portable speaker standards, is tipping towards the heavier side. However, the company has its own reasons to do so. The device houses massive 2-inch drivers and gets a mammoth battery pack that can power the speaker system for eight hours straight, and is good enough to justify the added weight.
Big speakers, more fun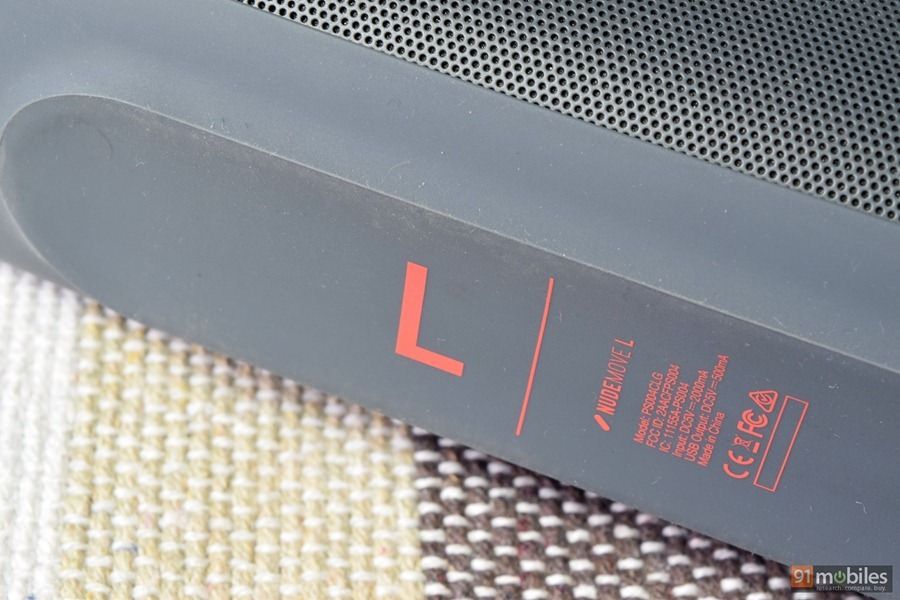 This speaker system houses twin 2-inch driver units reproducing true stereo sound. For a portable Bluetooth speaker system, big speakers are both a boon and a bane as well. The simple reason is that the battery power is limited, and the designers have to balance judiciously between portability and longevity on a single charge. However, the large drivers definitely give the system a much needed thump and sound clarity.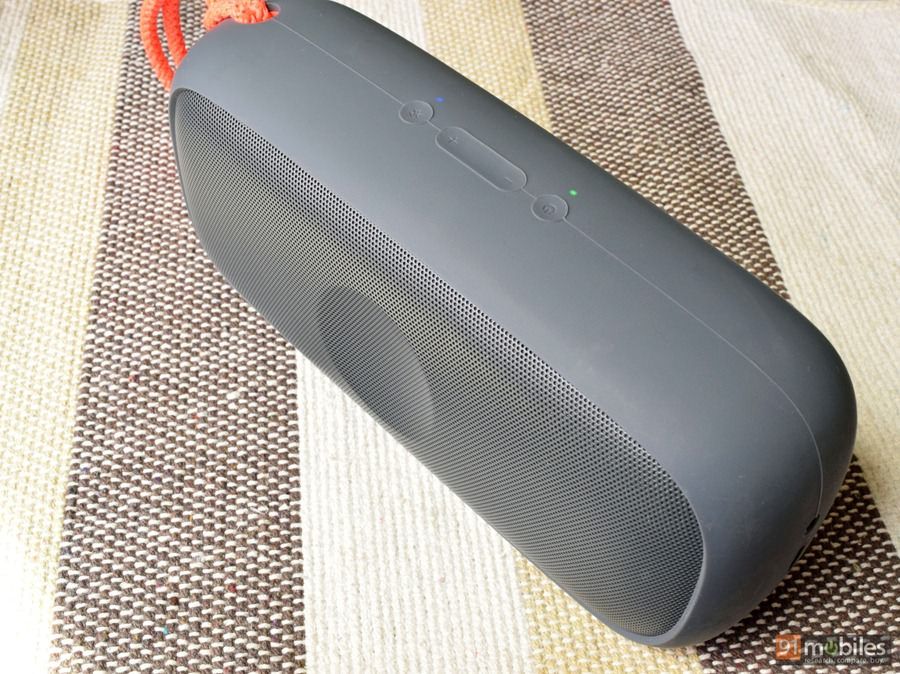 The Nude Audio Move L uses the perfect balance of large speakers and a beefy battery as well, which as per its size, makes it qualify for the portable speaker system category. The 2-inch driver units offer full-range sound reproduction, which is enhanced by the resonance chamber and the passive bass radiator that has been provided alongside. Passive radiators or woofers consume some of the sound waves created by the speakers and help move a bigger diaphragm with the total energy, offering deeper bass as a result. This is usually a grey area for most miniature or micro sound systems.
Big sound as a result
Mated with a powerful sound amplification system, Nude Audio reproduces both higher and lower frequencies with ease while doing equal justice to the mid-range frequencies as well. We tested the Nude Audio speaker system with a variety of audio samples including rock, trance, jazz and vocal music as well, and it seems to performs the best with Jazz… or maybe it's just what we like to hear to after a long tiring day at the office.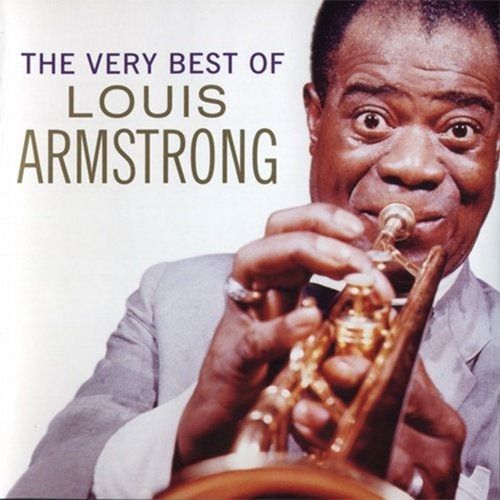 Nevertheless the speaker system is happy playing Louis Armstrong and is equally happy playing smooth lounge music as well, and if you are more into the metal and rock kind of music, you won't be left wanting too.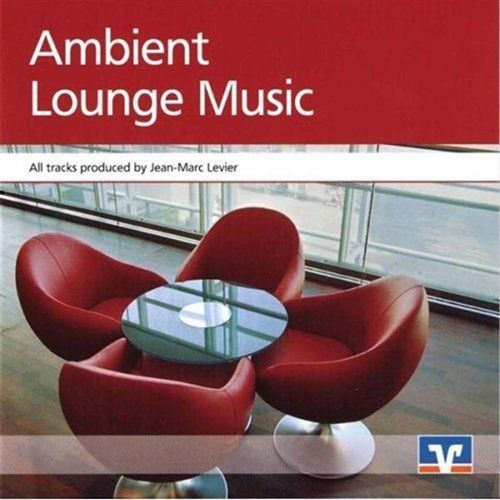 The large drivers offer punchy bass and the passive woofer system create the much needed deeper notes, while not missing out of the mids and high notes, thereby offers a balanced and fuller sound experience.
8-hour battery is a definite yes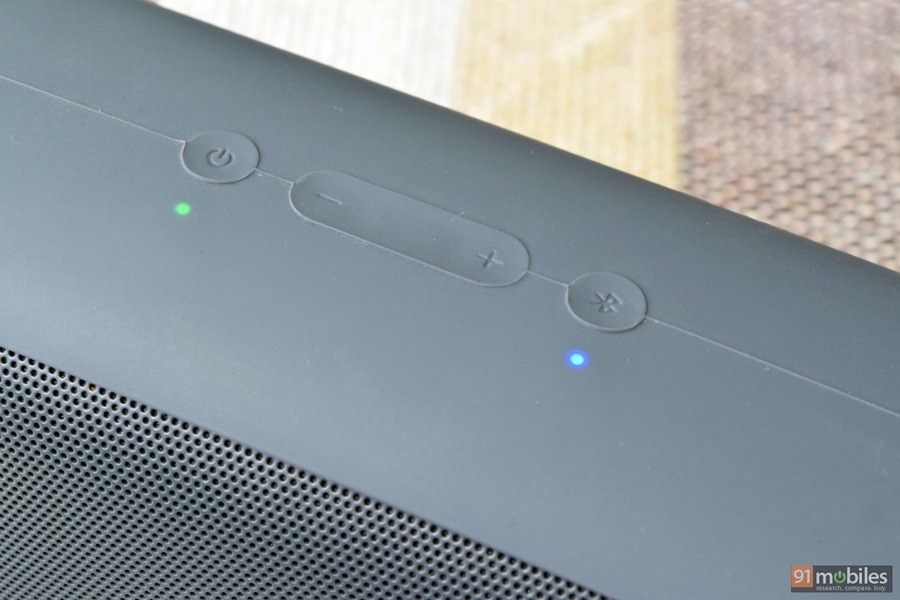 The actual rating of the battery that goes inside the Nude Audio Move L hasn't been made available. However, to put the device to the ultimate test, we played music tracks via Bluetooth at 60-70 percent volume levels, and to our surprise, the speaker surpassed the claimed eight-hour battery life with great ease, generating beats for close to 11 hours before giving up. For a large speaker system, these timings are superb.
Concluding it on a sweet note
The Nude Audio Move L offers Bluetooth 3.0 connectivity for wireless music playback and comes with a 3.5mm audio connector for wired connectivity. By offering these two, the company has covered up the bases well.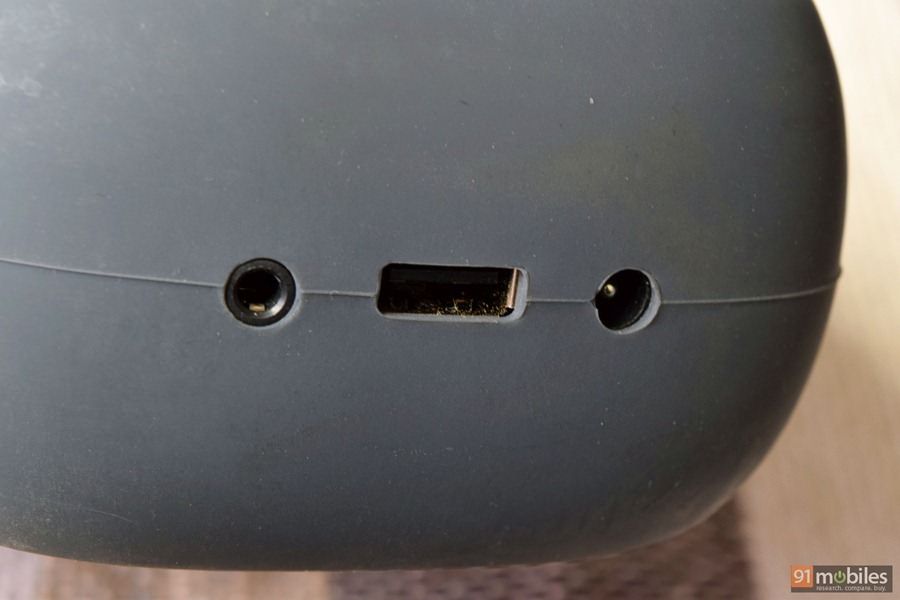 However there are some pain points as well – for charging, the speaker system ships with a proprietary charger. While the device can also be charged via its USB port as well, sadly, it's a full-sized female port, and to add to the woes, no cables have been bundled in the box.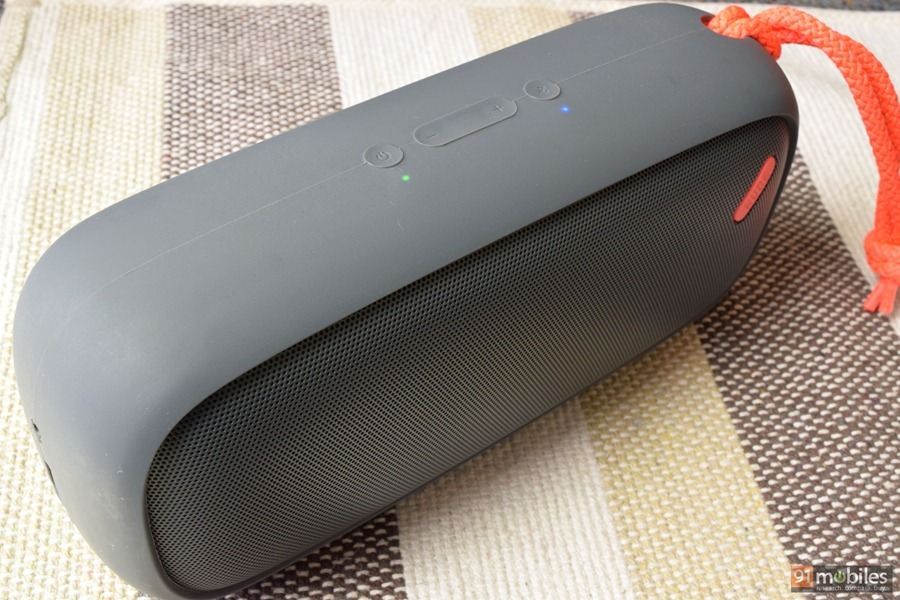 The sound quality offered by the speaker system is good and easily comparable to bigger, pricier speaker systems from brands such as Jabra, JBL and Logitech to name a few. The price tag of Rs 7,399, at which it is offered, puts this speaker system against bigger brands. However, its sound nquality and long battery life are enough to differentiate the Nude Audio Move L and make it a strong must-have recommendation.


Price: Rs 7,399

Editor's rating: 9 /10
Pros
Powerful sound
Long battery life
Shock- and dust-resistant design
Cons
Full-sized female USB slot for charging