"We review nubia's maiden Indian entry, the Z9 mini"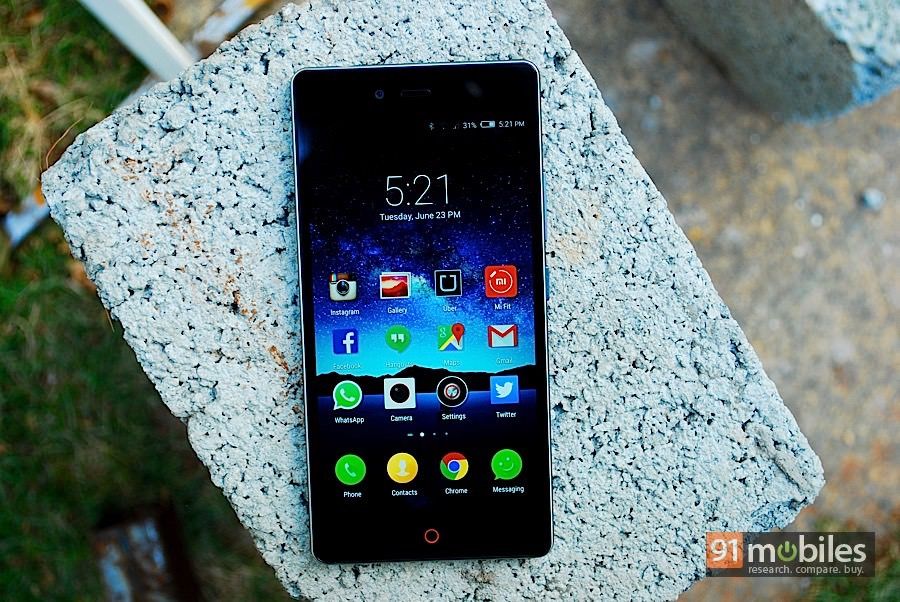 Chinese brand ZTE has been around in India for years now. The company was one of the biggest CDMA feature phone providers for Reliance back in the day, but wasn't very aggressive in the smartphone space, until recently. Apart from launching a few affordable Android devices, ZTE has also introduced its sub-brand, nubia, in India. Similar to Huawei's Honor, the nubia brand follows an online-only sales model and is targeted at a different user base. nubia was initially pegged for an Indian release in December 2014 with the Z7 mini, but the smartphone never ended up being launched. Nearly six months later, nubia has finally made its entry into India with the Z9 mini. The compact smartphone features premium specs, and has been priced competitively, falling into the budget flagship category. We've been using the device as our primary driver over the last couple of weeks to find out if we've got another winning Chinese brand on our hands.
Specs At A Glance
5-inch, 1,080 x 1,920 pixel display (441ppi)
Octa-core Qualcomm Snapdragon 615 processor (1.5GHz + 1.0GHz)
2GB RAM, Adreno 405 GPU
16-megapixel primary camera, 8MP front camera
16GB internal storage (expandable up to 128GB)
4G, dual-SIM, dual-band Wi-Fi 802.11ac, Wi-Fi Direct, DLNA, Bluetooth 4.0, GPS
Android 5.0.2 Lollipop with nubia UI 2.8.1
3,000mAh battery

Premium aesthetic


We've been seeing a ton of loaded budget smartphones flooding the market of late, but very few of these excel in the design department. Which is why nubia deserves full credit for the Z9 mini. Encased in a glass and metal body, the smartphone feels incredibly sleek and well built. It features a glass sandwich design, with a metal frame that's made of aircraft-grade aluminium alloy. On the front panel, you'll find the earpiece, front camera and sensors above the display. Underneath the screen you'll find nubia's trademark 'Breath light' – a circular red capacitive key that doubles up as a home button and a notification LED. When you get a new notification, the button pulses slightly – almost as if it were breathing – giving it the unique nomenclature. When the display is activated, you'll see two red dots on either side of the Breath light, which work as the menu and back buttons. By going into settings, you can interchange the functions of the two buttons.
On right spine of the smartphone, you'll find the volume rocker and power button, with the latter coming within easy reach of your thumb. An ejectable tray on the left reveals the SIM card slot, which accepts two nano-SIM cards. The bottom edge features the micro-USB port, primary microphone and loudspeaker, while the top edge holds the 3.5mm audio jack and secondary microphone.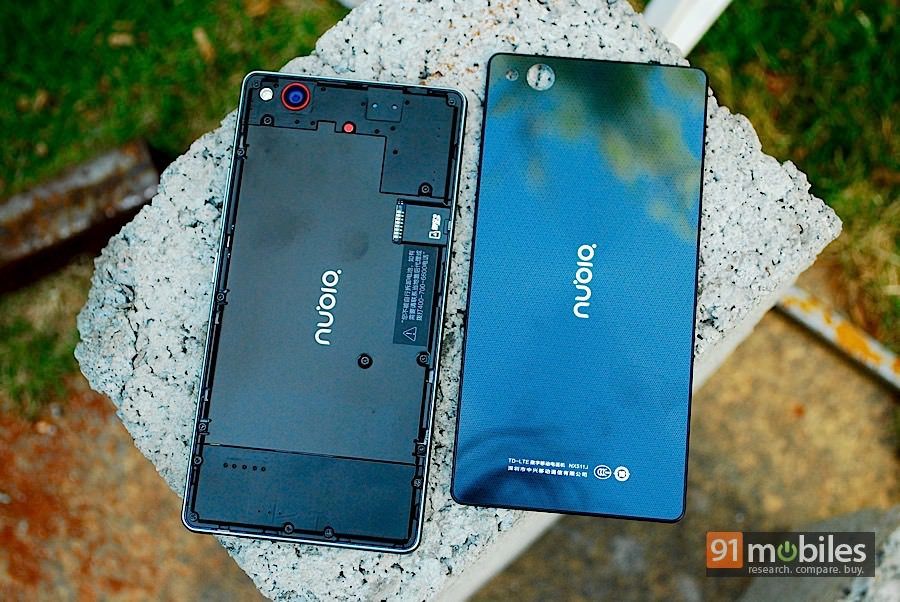 The Z9 mini might seem like a unibody smartphone at first, but if you look carefully, you'll find a well-disguised notch on the bottom left. You can pry the back panel open to find the sealed 3,000mAh battery and microSD card slot. The back panel looks like it's made of glass, but is in fact plastic. There's a subtle pattern under the glossy covering, with nubia branding in the centre. The top left corner features the primary camera encased in a red trim, with the LED flash alongside.
Despite its affordable price, the nubia Z9 mini comes across as a very premium device thanks to its design, which is reminiscent of the iPhone 4/4s. Users who prefer compact smartphones will appreciate that it can be used easily with one hand. The rounded edges and 8.1mm thickness make it comfortable to hold too. Our only complaint is that the back panel picks up scratches very easily, so you'll need to invest in a protective case if you plan to buy the smartphone.
Compact, sharp display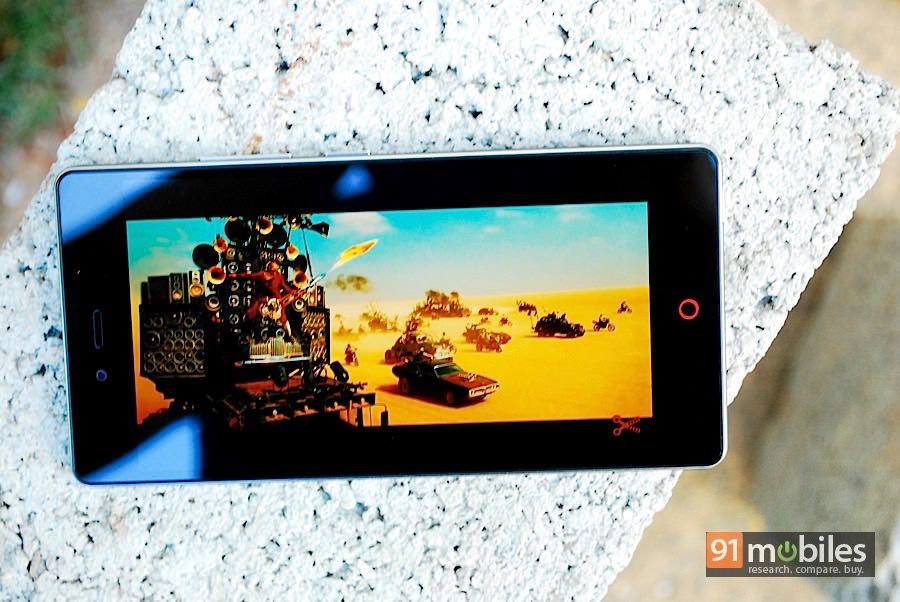 The Z9 mini features a 5-inch display with 1080p resolution, equating to a pixel density of 441ppi. The display is crisp and clear, and undoubtedly one of the sharpest in its price range. Whites look visibly cooler, but colours border on oversaturation, which most users won't mind since photos and videos look gorgeous on the screen. By going into display preferences, you can tweak the saturation and hue to your liking. The brightness levels were adequate, but the auto-brightness was a bit sluggish, often taking a couple of seconds to adjust to the ambient lighting.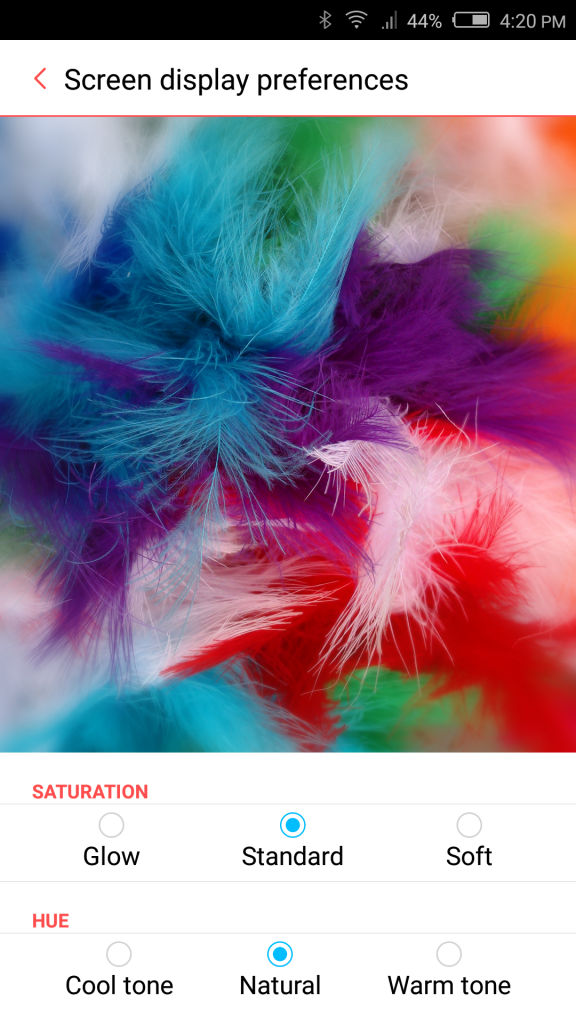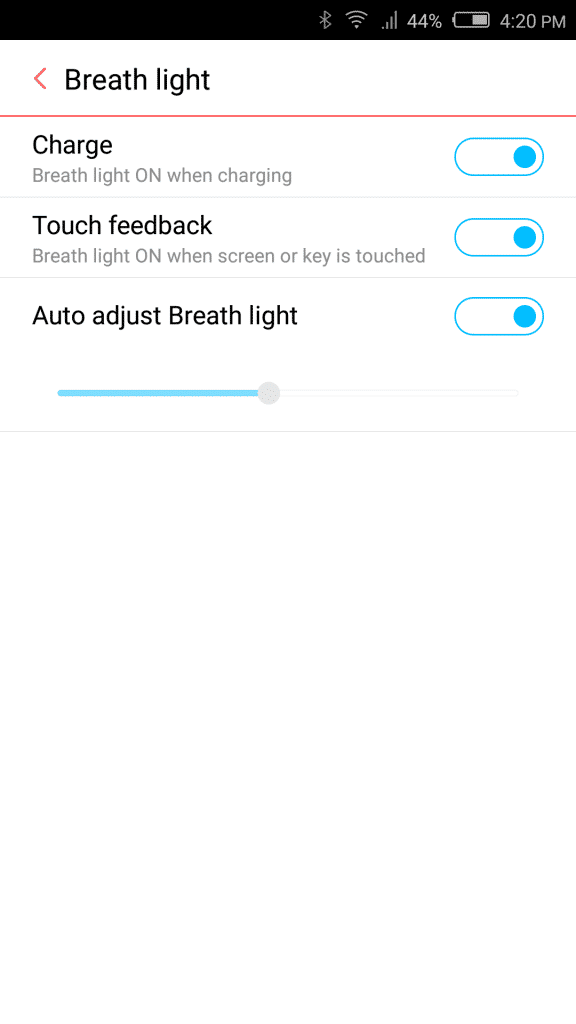 In display settings, you can also adjust the behaviour of the Breath light. You can program it to glow when the phone is charging, and when the key or screen is touched. What we really liked was the option to adjust the brightness of the Breath light.
Capable cameras, creative software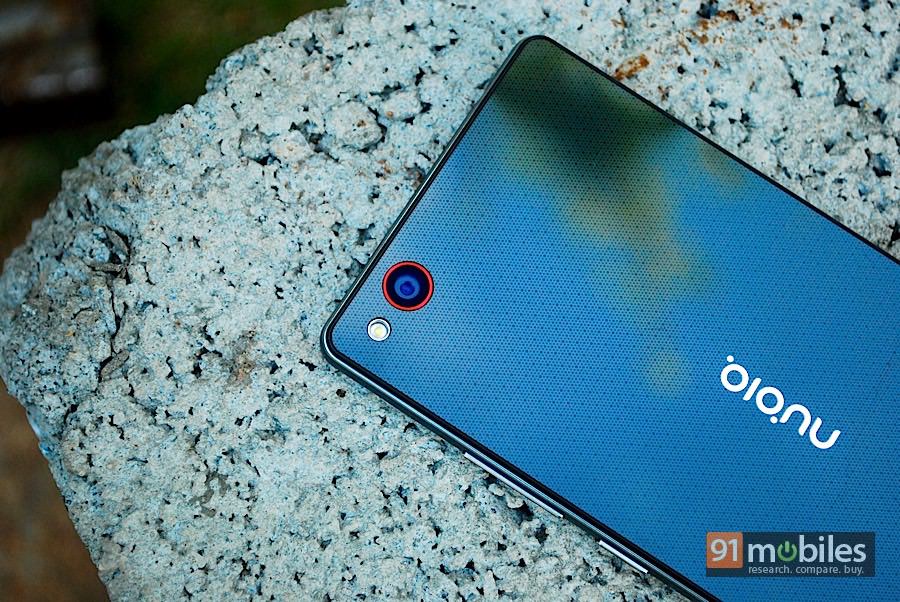 The nubia Z9 Mini features a 16MP primary camera and an 8MP front shooter. The primary camera shoots in 16:9 at full resolution, and if you want to shoot in 4:3 format, you'll need to bring the resolution down to 8MP. The camera app features the NeoVision 5.0 UI, which packs in a host of creative controls. When you open the app, you'll see the shutter button, video mode, gallery and PRO mode on one side, and controls to switch between the cameras, turn on the timer, adjust the flash and go into settings on the other.
By swiping to the right on the viewfinder, you'll bring up nubia's Camera Family of creative modes. The Light Painting mode lets you capture light trails through long exposure, while Star Track does the same for star movements. The Electronic mode is basically an aperture priority mode, while Slow Shutter gives you control over shutter speed. The other modes on offer include Video, Panorama and Special Effect.
Going into the settings menu you'll find even more options. You can enable HDR here, as well as turn on Speed Capture, which lets you double click the volume button to take a photo when the screen is off. There are also options to enable touch capture, face detection, location tags, continuous shot, filters and more. Apart from this, the PRO mode we mentioned earlier gives you access to manual controls, with sliders for exposure compensation, shutter speed, white balance, ISO and manual focus appearing on the viewfinder, similar to the Lumia Camera app.
We were pleasantly surprised by the results from the nubia Z9 mini's camera. We managed to get as close as two inches away from subjects to capture stunning macro shots with a wide depth of field. Autofocus speeds are fast, and on the viewfinder you can separate controls for focus and exposure. Landscape shots display good detail when zoomed in, but are often over-exposed. The HDR mode is effect, but often over-brightens images, making them appear artificial. Images captured at night feature acceptable noise levels and don't suffer from light leaks. The flash works well to illuminate subjects, but has a slightly yellowish tone. In comparison, the front camera delivered disappointing results, with washed-out skin tones and subjects that weren't completely in focus. Here are a few image samples taken from the primary camera.
A new flavour of Lollipop


The nubia Z9 mini runs Android 5.0.2, layered with nubia UI 2.8.1. The UI completely masks the stock Android interface, and while there are a few Lollipop elements like the drop-down notification bar and quick settings menu, everything else has been modified.
The lockscreen features shortcuts to the camera and dialer at the bottom. The homescreen that greets you lacks an app drawer, with all apps displayed across the various panes. Icons for native apps have been modified, and among the pre-loaded third-party apps you'll find Facebook, Amazon Shopping, Amazon Kindle and Hungama. Unlike many of its Chinese counterparts, nubia UI doesn't feature a security/phone manager app or a theme store. It does however have a bunch of interesting modes and gestures.
By going into settings or clicking on the app called Profiles you'll find three unique modes. Pocket Profile prevents the touchscreen from being accidentally activated when it's placed inside your pocket. The Power Saver profile has a number of settings you can adjust, letting you restrict CPU usage, reduce screen brightness, shorten screen timeout, turn off all network connections and disable vibrate on touch. There's also a Low Power Save Battery mode that turns off all of the above.
The Z9 Mini also features a One-handed profile, which isn't really necessary considering the compact display. It lets you shrink and dock the display to one side to make one-handed usage easier. You can select the display size you prefer, with choices of 960 x 540 pixels, 1,280 x 720 pixels and 1,440 x 810 pixels. The screen can then be docked to either side by gently tilting the phone in the corresponding direction. You can also choose a black list of apps that will be displayed in full screen even when the One-handed profile is enabled.
Under the 'Feature' option in settings you'll find a Screen Division mode. Similar to Samsung's Multi-window, this allows you to run two apps side-by-side. When the mode is activated, you can swipe up from the bottom of the display to launch apps in a split-screen view. Again, we felt that this mode is better suited to a large-screen device.
The nubia Z9 mini supports a range of touch gestures. There are choices like double-tap-to-wake, cover the screen with your palm to lock, swipe up with three fingers to take a screenshot, or swipe three fingers from the left or right to switch between open apps. There's also an option called Free screenshot, which lets you capture a portion of the screen by pressing and holding the menu button and drawing an outline in the desired shape. Regular touch gestures aside, there are a bunch of motion gestures available too. You can bring the phone to your ear to auto dial a contact or answer an incoming call. You can also flip to mute calls or pause media, or shake to change songs, clear notifications/running apps, and update the Bluetooth or Wi-Fi list.

nubia UI isn't as overwhelming as Lenovo's Vibe UI, but lacks the refinement of Xiaomi's MIUI. And while it adds several extras to the Android experience, we noticed many examples of badly translated text, which we hope nubia will rectify in future updates.
Reliable daily driver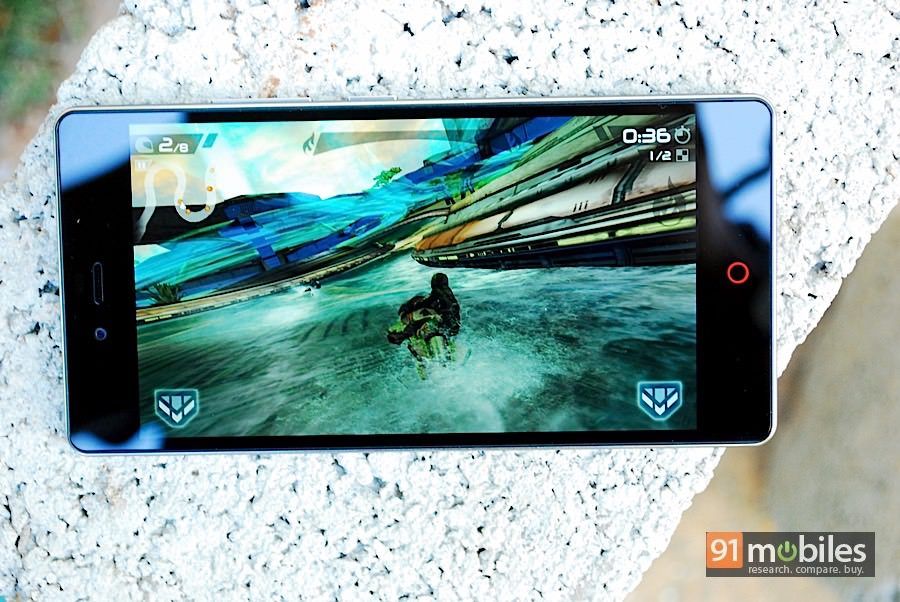 The Z9 mini is powered by an octa-core Qualcomm Snapdragon 615 processor, consisting of two quad-core clusters clocked at 1.5GHz and 1.0GHz respectively. The processor gets 2GB of RAM for company, while graphics is handled by an Adreno 405 GPU. The smartphone handles day-to-day tasks easily, without any visible slowdown while multi-tasking with 8-10 apps running in the background. However, there were always minor lags when we switched between apps, launched the keyboard or performed basic tasks. We're talking about a delay of a second or less, and while it's something you can get used to over time, it doesn't feel as zippy as we would have liked. As far as the gaming abilities are concerned, we tested a few titles, including Riptide GP2, which played without any jitters or freezes. The smartphone gets warm after 10-15 minutes of gameplay, but didn't overheat to uncomfortable levels in our experience.
The Z9 mini offers a generous 16GB of internal storage, with support for expansion by an additional 128GB via microSD. Out of the inbuilt storage, you get around 11GB free to use. Fuelling the smartphone is a 3,000mAh battery. On a day with regular usage involving phone calls, WhatsApp, Facebook, Twitter and camera usage, it easily lasted until 10 pm. On a few days where we watched videos and played games in addition to our regular usage, we had to plug in the charger earlier. In our video loop battery drain test, the smartphone lasted for 8 hours and 30 minutes, which is an average result.
The Z9 mini is compatible with both 4G bands in India, and supports LTE on both SIMs. The remaining connectivity features include dual-band Wi-Fi 802.11ac, Wi-Fi Direct, DLNA, Bluetooth 4.0 and GPS.
Verdict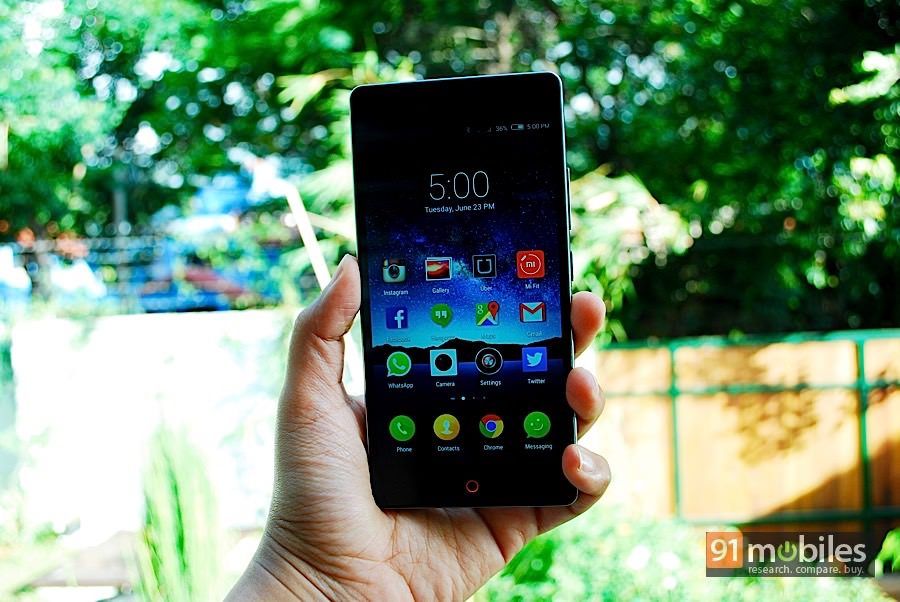 nubia has entered the Indian market at a time where there's no dearth of options, particularly from Chinese brands. And unlike its counterparts like Xiaomi, Lenovo and Honor, nubia hasn't done much in the way of marketing its brand, which could affect how users perceive it. That said, the Z9 mini offers excellent value for money when you consider its specs and performance. At its price of Rs 16,999, the device is more expensive than the Xiaomi Mi 4i (review) and Mi 4 (review), but is more or less on par with the Honor 6 (review), Lenovo Vibe X2 (review) and Gionee Elife S5.5 (review). nubia will also have to contend with the newer entrants like the Coolpad Dazen X7 and Phicomm Passion P660. Whether the company can be successful in the face of such cut-throat competition remains to be seen, but if you're looking for a reliable 4G smartphone with a good camera, sharp display and a premium design, the Z9 mini is as good an option as any.
Price: Rs 16,999


Editor's rating: 8 / 10


Pros:
Sleek, premium design
Sharp display
Capable cameras
Supports 4G on both SIMs

Cons:
Minor lags in performance
Software needs to be polished
Competitors for ZTE Nubia Z9 Mini