Nokia
has partnered with Vodafone to further boost consumer experience on its Nokia Music service. It has tied up with Vodafone India for offering integrated billing solution.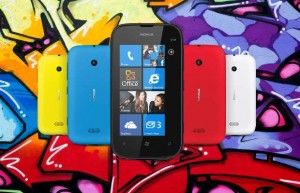 The Nokia Music Store is a popular service of the handset maker and is also the largest online repository of legal digital music in the country, equipped with more than 4.5 million DRM free songs in sixteen Indian languages. Under the deal now Vodafone customers using the service on their Asha smartphones and other Nokia feature phones can now be able to renew their subscriptions through their Vodafone accounts. There are three durations in the renewal subscriptions of the store. For 7 days customers need to pay Rs 50, for 30 days the subscription is for Rs 99, and for 90 days it is Rs 250. The rates quoted are excluding of all the taxes and data charges. Vodafone customers can pay these renewal subscriptions money either through their monthly phone bills or through get it deducted from their pre-paid balance. The official statement of Nokia says with this partnership their music store becomes first to offer such integrated billing system with operator in the country in independent music store segment. Vodafone India Chief Commercial Officer Vivek Mathur said, "We, at Vodafone India, are constantly on the lookout to provide innovative experience to our valued customers. Nokia and Vodafone share a long-standing and extremely fruitful association and this new venture will help us provide enhanced experience to our customers."
How to subscribe?
Launch Nokia music client first and then sign in with Nokia account. If you don't have account there, create one.
Scroll down and then click on 'Buy' button.
Select the options and it is done. It is renewed.