There's no doubt that Twitter has made text-messaging a rage among the net-savvy users. Now, Twitter has announce a new feature called 'Fast Follow' that makes it easy to follow anyone via SMS, even if you don't have a Twitter account. To use this feature: let's say you want to get Tweets from New York City's office of emergency management (@NotifyNYC). Just text 'follow NotifyNYC' to 40404 in the US. Soon, you'll start receiving all of those user's updates via text message.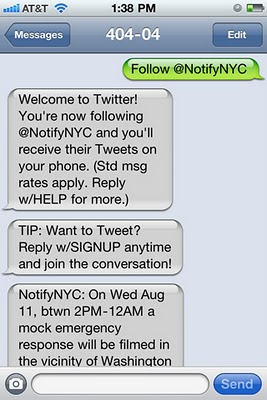 "We've always been big fans of trusty SMS messaging. In fact, sending a text was originally the only way users could tweet. This is why Tweets are 140 characters — they need to fit into a text message. We value SMS because it's simple, instant and universal. Recently, we've added a few new features to make Twitter even more useful with SMS," Twitter said in its blog. The new feature will act as a boon for those millions of users who occasionally consume tweets from their favourite people or brands but don't want to tweet themselves. However, if they want to appear in a user's followers list or start to get followers, then they'll need to create a Twitter account. You can SMS by texting 'signup' to Twitter. Set SMS alerts: From your computer, wherever you see a user on Twitter.com, you can hover over their name or avatar, and click on the phone icon that appears in the hovercard. Whenever they tweet, you'll get it as an SMS message on your phone. To set the alert: Send 'on [username]' or 'off [username]' to 40404 in the US. Also, if you text 'Get [username]', that user's most recent Tweet will be sent to your phone, even if you don't follow them.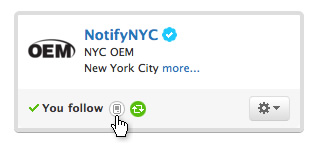 "There are a bunch of other fun commands you can use with Twitter on your phone," added the company. Fast Following without creating an account is currently available only in the US, but we're working with carriers to bring it to other countries. Follow @twittermobile to keep up with the latest mobile developments.