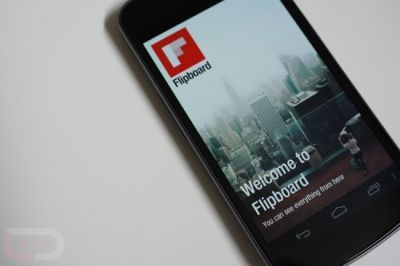 Rumors regarding a Flipboard application for Android had been hitting the web ever since the introduction of the
Samsung Galaxy S III.
Now the Flipboard group has lastly introduced the beta edition of Flipboard for Android users who had activated for the app through electronic mail. Flipboard is a news and article aggregator application program that is well known among iPhone as well as iPad users. On the micro blogging site, Twitter, the firm had declared that the application would be hitting Android on the day Samsung uncovered the Galaxy S III. Interested users were addressed to a page where they could list their email addresses to get more info about the status of the application. At present, Flipboard forwarded an email to all users declaring that the beta, also known as the testing edition was ready. The issue of a beta edition entails the company is still examining the application for concluding bugs and faults before it lastly launches the application on Google's app market Play. So here is the procedure, how you can transfer the beta edition on your handset: • Go to the security segment in your handset settings and permit the initiation of applications from unidentified sources. • Click on this link to set up the beta. The link's downloading time is fixed. • You can also forward your response by going to the about segment in the application Settings and then tap the Flipboard logo. You can also forward an email at android-feedback@flipboard.com. For the time being, the app beta is accessible for download for Android 2.0 Froyo and higher variants. It also appears to be comparatively bug-free when going from one article to the other and doesn't seem to be confined to just Ice-cream Sandwich.