"The Nokia X's bigger brother, the Android-toting XL, has been priced at Rs 11,300 in India"
Leaks did spoil the surprise to a very large extent, but Nokia's unveiling of its X family of smartphones running Android at MWC this year was still a huge deal. The trio, including the Nokia X, the X+ and the XL, made a big wave at the MWC, and subsequently, only the Nokia X made its way to India in early March this year. Now, the largest and strongest member of the family, the Nokia XL has just landed on Indian shores, and has been priced at Rs 11,300, as per a tweet by an independent retailer, Mahesh Telecom. The device is expected to be available in a few days.
New arrival #NokiaXL (Rs 11300/-) stocks in few days pic.twitter.com/fqzOQRg5M8

— Manish Khatri (@MAHESHTELECOM) May 15, 2014
Just to remind you of the specs again, the Nokia XL runs Android AOSP 4.1.2, without any support for Google services or access to the Google Play store. Relying on Microsoft services and Nokia's signature offering like Here Maps and MixRadio instead, it sports a 5-inch 800 x 480 IPS display and is powered by a 1GHz dual-core Snapdragon processor and 768MB of RAM. There's 4GB of internal storage augmentable by another 32GB thanks to the presence of a microSD slot. Compared to its two siblings in the X family, the XL offers a much better camera experience courtesy its 5-megapixel rear camera that features autofocus. There's a 2MP snapper in the front for Skyping as well. In comparison, the X and the X+ only sport fixed-focus 3-megapixel shooters, and lack front cameras.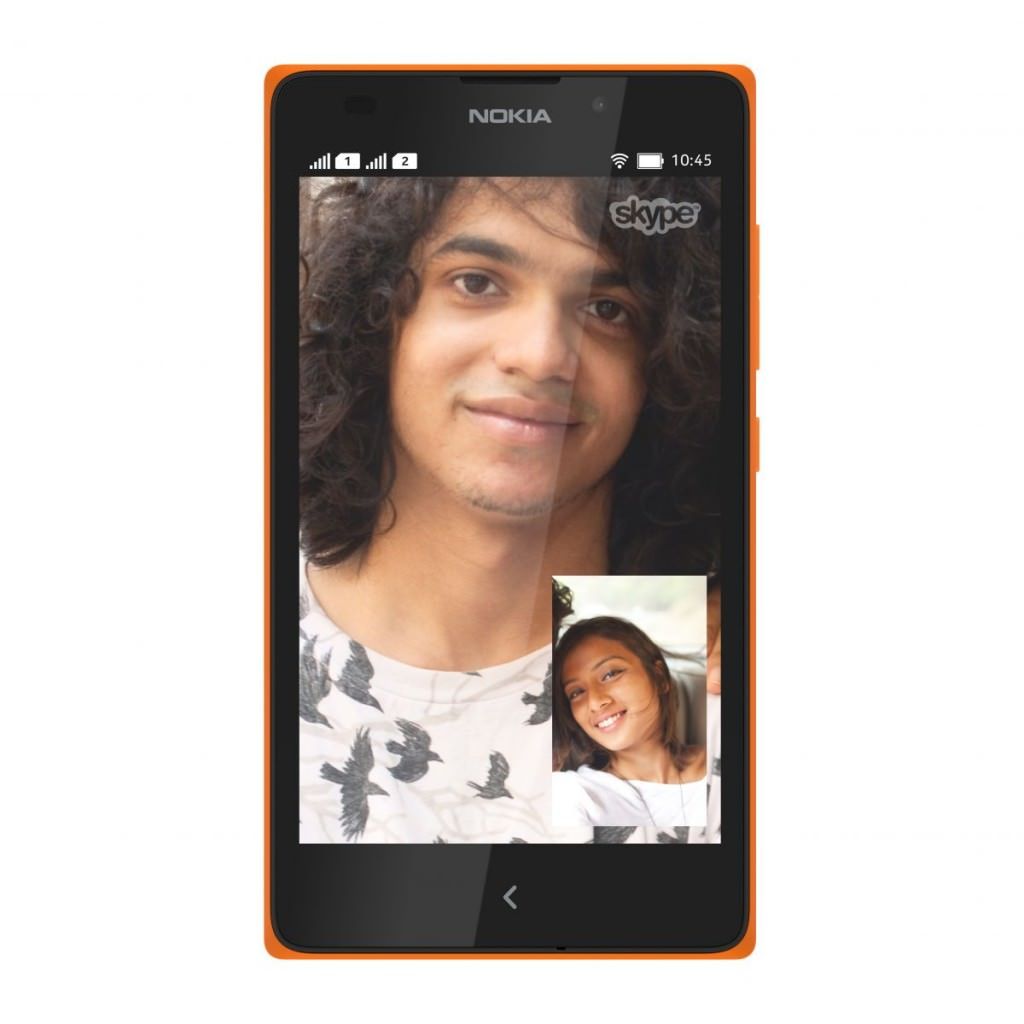 We've covered the Nokia X quite extensively earlier, and we can't say we were extremely impressed with what it can do. That said, the Nokia XL is a different beast, and even though it shares its processor, software features and UI with its smaller sibling, the larger screen, more RAM and better cameras should help enhance the overall experience quite a bit. The way forward for the Nokia X portfolio after the company's acquisition by Microsoft seemed uncertain earlier, but the Finnish brand's former boss Stephen Elop (currently heading Microsoft's Devices and Services unit) has recently gone on record to say that the forked Android platform is here to stay.

Related read: Nokia XL first impressions