"Taking the Nokia X, the brand's first Android-toting smartphone, through its paces"
We've seen stranger things happen, but the
Nokia X
marks a massive shift in the iconic brand's portfolio of offerings. The manufacturer's decision to
launch a family of devices running Android
deserves much more than raising an eyebrow, throwing up big questions regarding how the new range fits amongst its Asha and Lumia offerings, and more significantly, how things will play out once its acquisition by Microsoft is complete. That said, such questions could only be swirling around in the minds of tech enthusiasts, reviewers and industry analysts. As far as the general user is concerned, the Nokia X is the first device that marries the Finnish brand's hardware expertise with the Android platform and its vast ecosystem of apps. And that's what matters when it comes to doling out the cash required.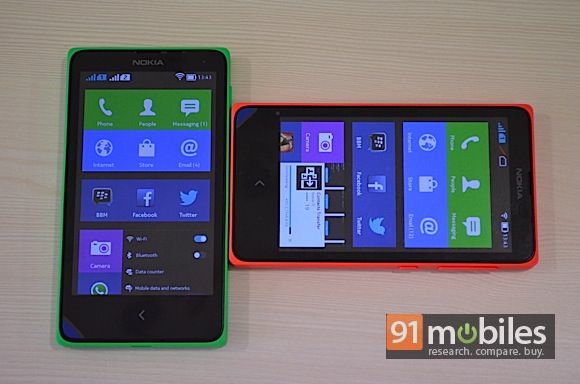 If you've been following
our coverage
, have had a chance to go through our responses to some of the
commonly-asked queries
regarding the Nokia X, or have read about the device in general, you'd already know that the smartphone is a tad bit different when compared to other devices that run Android. Also, the specs it sports aren't exactly worth writing home about. Care to find out how the Nokia X fares and whether it has what it takes to take on the entry-level 'droids? Read on.
Typical Nokia build
Nokia is widely believed to be one of the best when it comes to build quality, and most of its devices highlight this. The brand also started a trend of brightly-coloured variants – just take a look at any of the Asha and Lumia devices out there.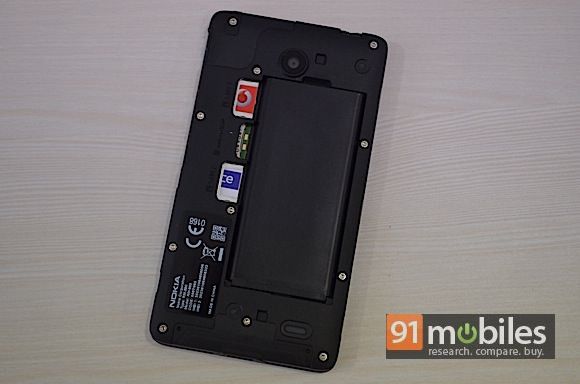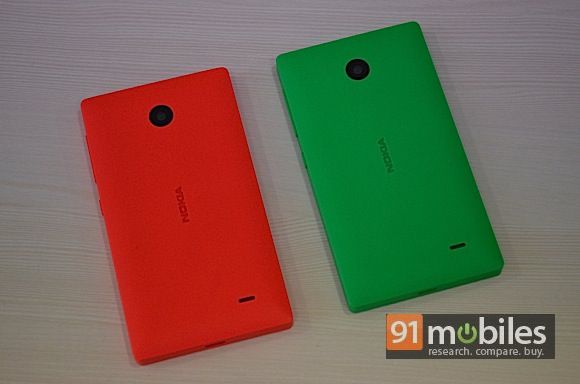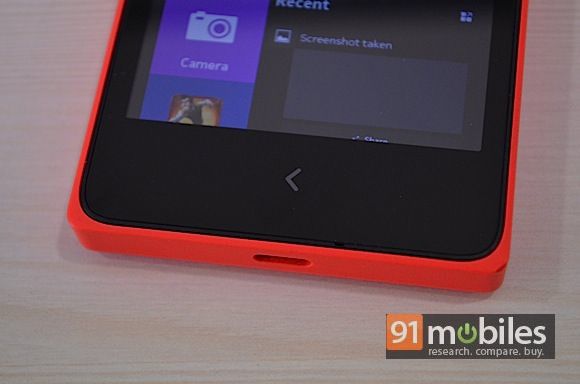 The Nokia X continues in the same tradition – toting a sturdy build and offering a riot of bright hues to choose from. The 4-inch device is quite compact, and utilises matte-finished shells that hug the main unit, hiding a removable 1,500mAh battery, the pair of micro-SIM slots and a microSD card slot inside. You won't find much on the rear apart from the 3-megapixel shooter, Nokia branding and a speaker, while the front totes the usual sensors and earpiece above the screen.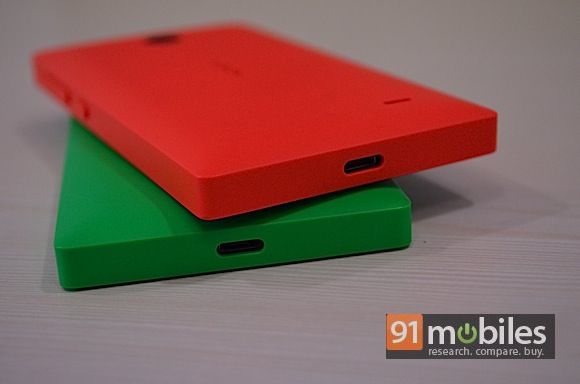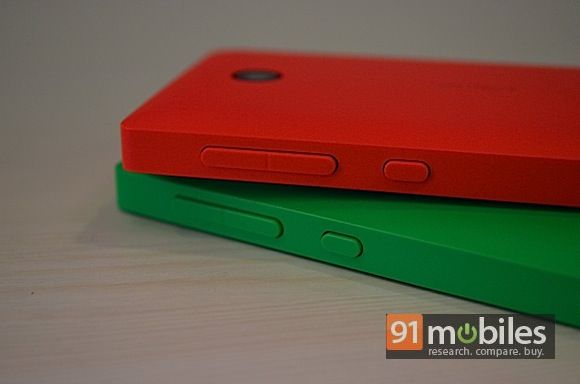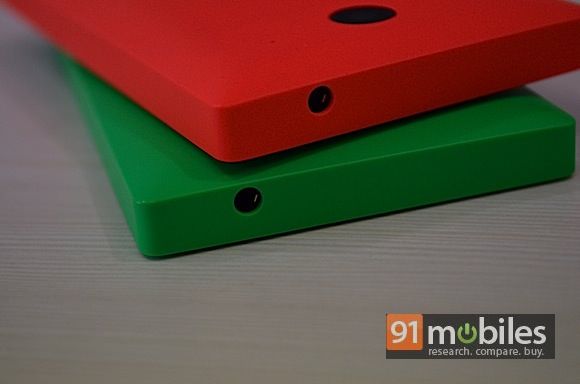 However, the front shooter has gone AWOL, and the usual set of three Android keys have been replaced by a single back key below the screen. This isn't backlit either. The said button basically takes you one screen back, or jump straight to the start screen directly. Placement or ports and controls is fairly standard too – with the 3.5mm headset socket on top, micro-USB at the bottom, and the volume buttons and power keys on the right.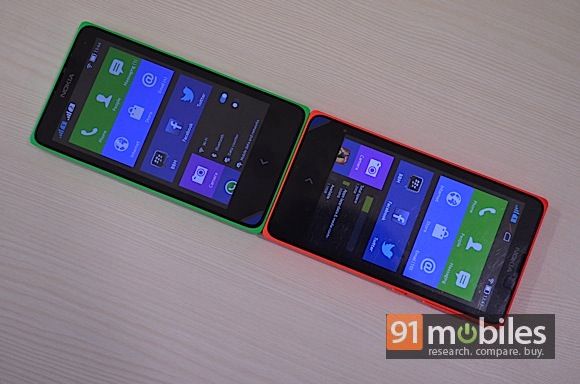 We won't go into too many details here, especially since our extensive
unboxing
and
hands-on
already has all the info you need regarding the sales package, build and design, but suffice to say that the Nokia X is built like the proverbial tank and sticks to the typically solid construction we expect from the brand. The vivid hues of course, are a matter of personal choice – so if you find that the red, green and yellow shades hurt the eyes, you could settle for a more sedate black or white.
Display isn't too bad, really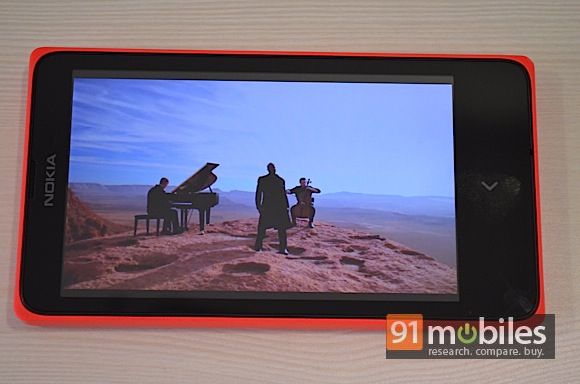 The displays on budget devices are usually built to a cost, and the one on the Nokia X is no different. It's a 4-inch affair rocking a resolution of 480 x 800 pixels, but to Nokia's credit, the screen quality is reasonably good. It outputs decent colours and viewing angles are good too – you won't find it lacking while viewing media or playing games. Touch responsiveness is good too, but sunlight legibility may leave a little something to be desired.
Let's not talk about the cam
The selfie phenomenon has clearly taken off in a big way, while Skyping has long been a preferred way for many to keep in touch with loved ones located in different geographical locations. The Nokia X however, isn't designed for any of those activities since it lacks a front shooter. Another bummer is the 3-megapixel primary snapper that doesn't support autofocus, and sports fixed focus instead. The max video capture resolution supported is limited to 480p. Now we know that a few corners may need to be cut to keep costs down, but the lack of autofocus seems like a big compromise.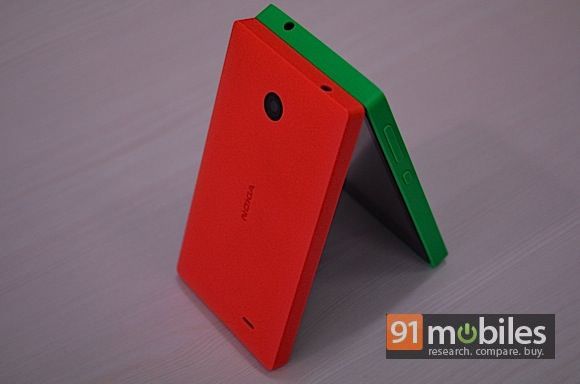 The camera app isn't as basic as the specs of the shooter though, and while it lacks frills such as the usual ones we expect from phone cameras these days – such as HDR and burst mode – it does allow you to shoot panoramas and provides some creative control. You can control settings like white balance, ISO, exposure, metering, and even apply colour effects. In terms of image quality, it isn't great shakes – pics turn out fine in good lighting but low light shooting is a no-no, with grainy pics that aren't worth sharing. Overall, you'll find it barely good enough for social shenanigans as long as you make sure you shoot in good ambient light. Here's a look at some of the images captured using the Nokia X. Click to view them in larger size.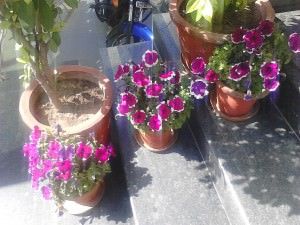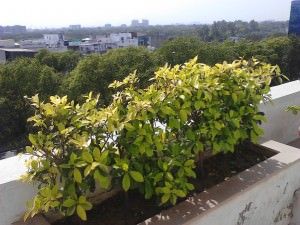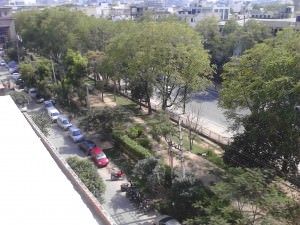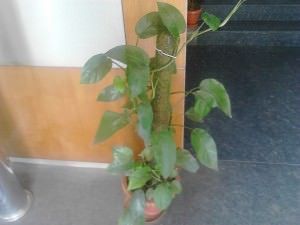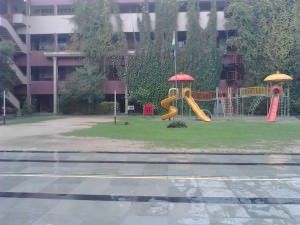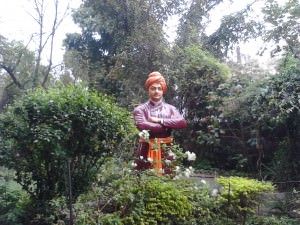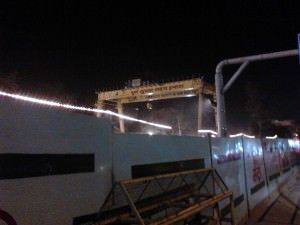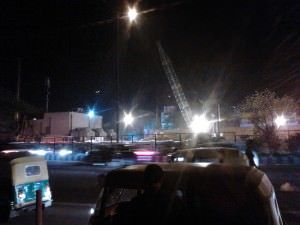 Android? Where?
This is the big one, isn't it? We know that the
Nokia X runs Android
, but you won't find any resemblance to any Android UI you have had a chance to use earlier. There are no multiple home screens, and instead, what you get is a single start screen with tile-like icons not too different from the Windows Phone UI.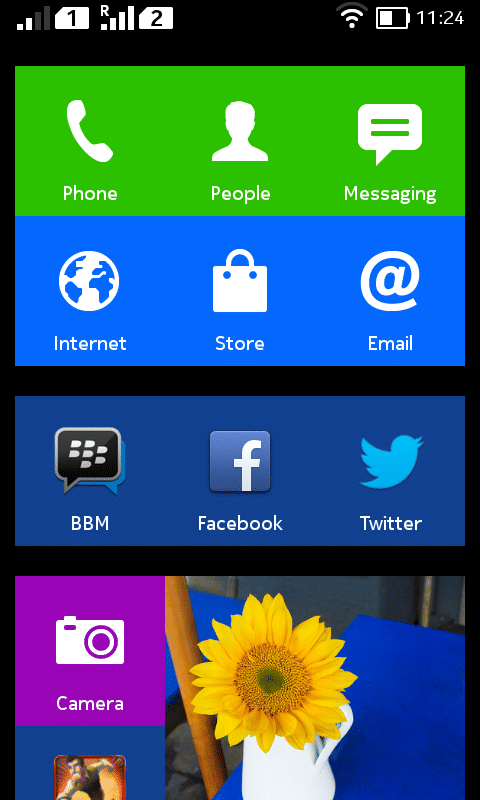 Any new app you download gets added as an icon on the same start screen, and you can choose to categories apps into custom folders. Icons can be resized into two different sizes, and to go into edit mode, you need to long-press any app icon. Apart from resizing the icon, this mode also lets you uninstall an app by hitting the 'x' symbol, or, thanks to
a new system update
that has been made available via a 16MB OTA download, change the background colour for the icons of any of the downloaded apps. While in edit mode, you can also choose one of the two actions placed at the bottom of the screen to place the app into a folder or add widgets.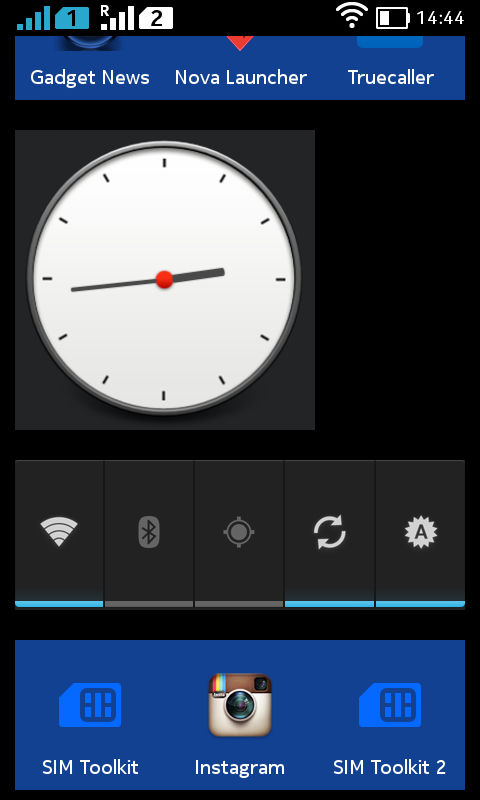 Android widgets are supported, though the look and feel changes, since widgets come in myriad sizes and don't really gel well with the whole tile look of the start screen. Still, you can make full use of their functionality and spend some time to rearrange things on the screen to make it look cleaner.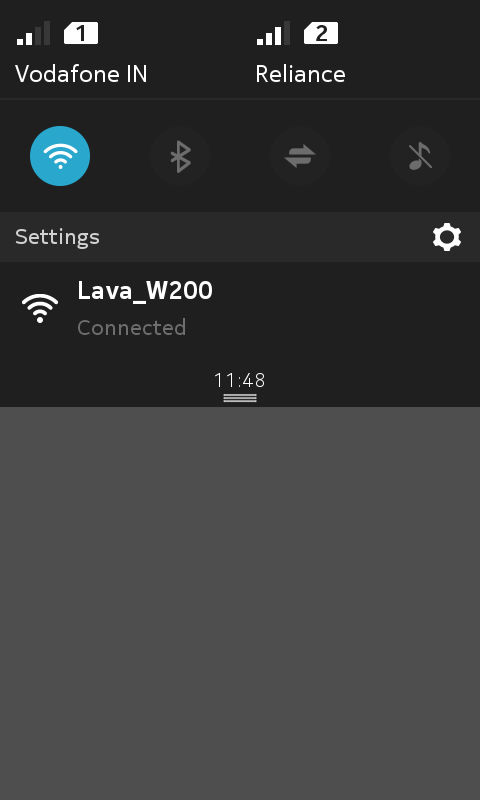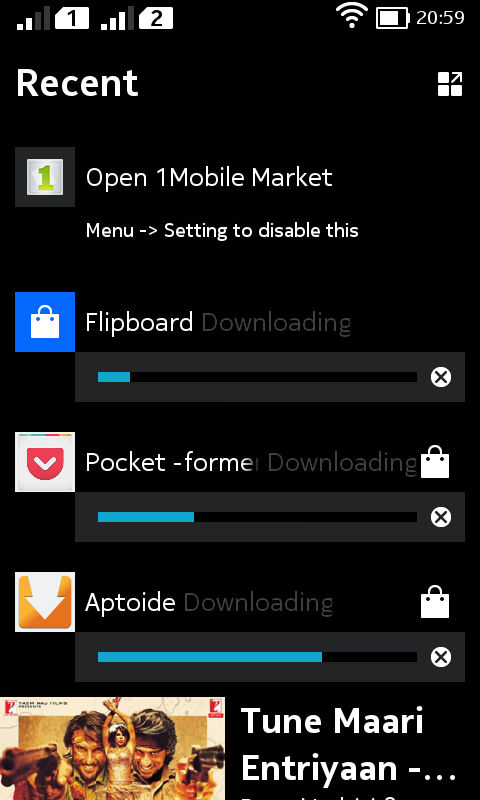 A drop-down status bar is available, giving you access to connectivity toggles and phone settings. However, this status bar doesn't display any notifications. That's a privilege reserved for the FastLane screen. First seen on the
Nokia Asha 501
, the FastLane UI has been Nokia's staple offering on the Asha platform, and now makes the jump to the X family. Accessible by swiping sideways from the start screen, FastLane aggregates all notifications and recently-accessed apps in chronological order. You can choose which apps get to display their notifications here. Some of the notifications, like SMS for example, are even actionable – letting you reply to a message or control music from here directly. The lock screen displays notifications too, and you can choose to clear them all in one go by flicking upwards, dismiss specific ones by flicking them to the left, or jump to the respective app by flicking one to the right.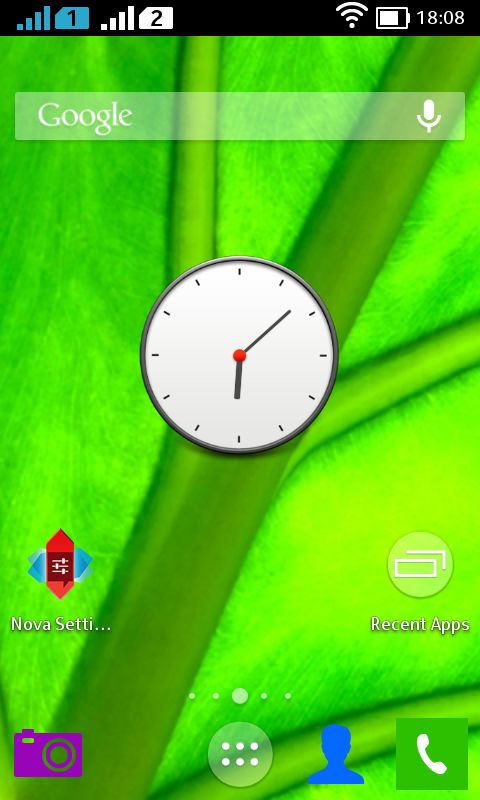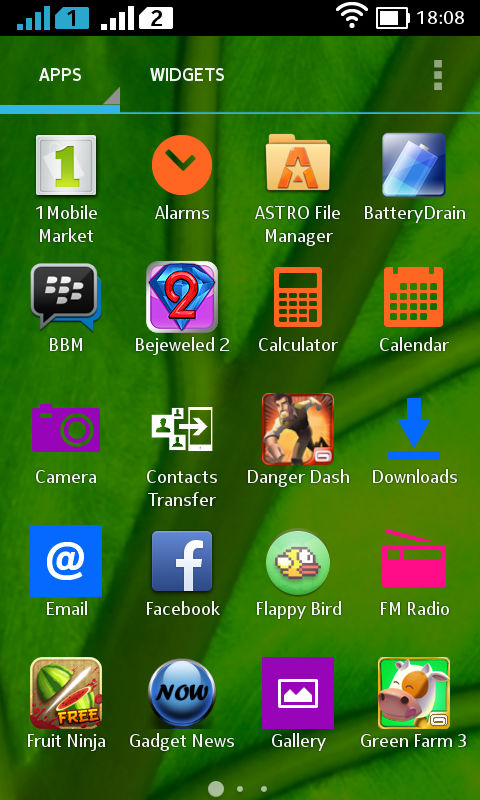 Overall, the UI is fairly intuitive and hardly requires a learning curve – vital for newbies and those migrating from feature phones. However, Android aficionados may find it limiting, but there's really no way out, even if you install a third-party launcher like Nova Launcher. Doing this will give you the standard Android UI, complete with multiple home screens with support for widgets and a separate app drawer, but notifications will continue to be delivered to the FastLane screen. And since the latter is only available with the default launcher, installing a third-party one could work out to be counter-productive.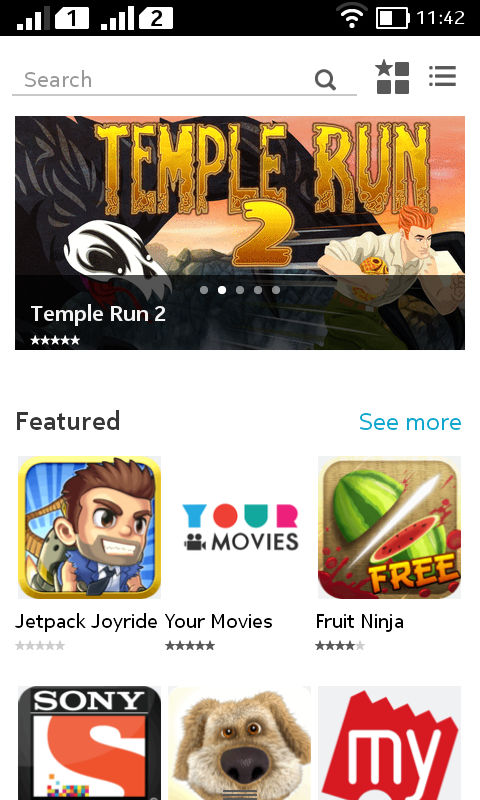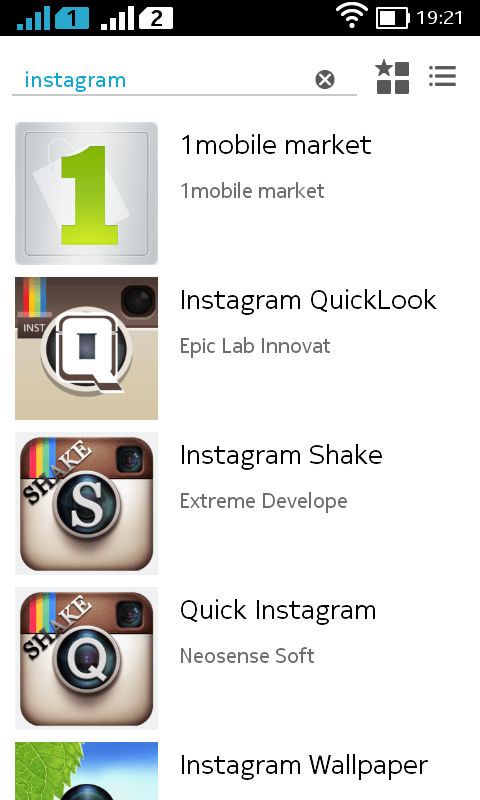 Now the Nokia X may be running Android, but it's actually a custom build that uses AOSP v 4.2.1 as its base. Nokia has actually stripped it off of all Google services, which means you don't get to use services like
Google Maps
,
Hangouts
or the native
Gmail
app as you would on any conventional Android smartphone or tablet. The highly-useful
Google Now
functionality isn't available too, and neither is the
Google Play
storefront. To download Android apps on the Nokia X, you need to make use of Nokia's own Store, which offers a curated list of apps and games to download. You don't need to sign in for this, but if you do so (using your Nokia account), you get to rate and comment on available apps. As far as
app availability
is concerned, the Nokia Store covers most of the basics such as
Temple Run 2
and
Truecaller
. If you can't find what you're looking for though, the store points you to third-party app stores such as
1Mobile Market
. These can be downloaded via the Nokia Store, and then can be used to search for and install apps. We got to install popular ones like
WhatsApp
and
Instagram
using this very method, and apart from the extra step involved, the process works well. Installing apps from third-party stores basically involves sideloading, so you'll also need to allow the device to bypass the security restrictions by checking 'Unknown sources' under security settings. This also means that the manual sideloading process is supported too, and if you have an Android APK you'd like to sideload, just transfer it to the device in the usual way and install it using
Astro File Manager
that comes preinstalled. Suffice to say that the Nokia X usage differs quite a bit from a regular 'droid, especially since it doesn't support proper multitasking too. In case you're interested in using the Nokia X as a more conventional Android device, complete with access to Google services and the Play Store, you can
choose to root
your device. It's a simple process, and you'll find tons of articles online on how to do it, but be aware that it would mean voiding warranty and involves a tiny, but very real possibility that you may end up bricking your phone if things go awry.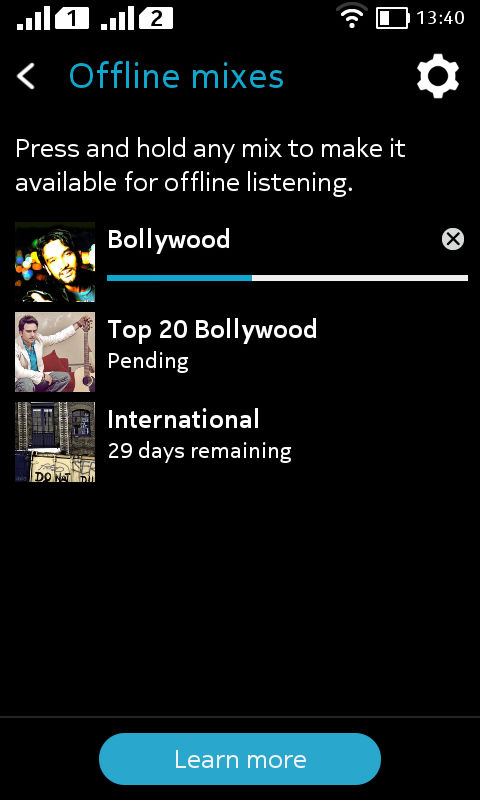 The Nokia X comes loaded with a slew of Nokia signature experiences and services, including
Here Maps
that provides location and navigation services in place of the missing
Google Maps
. Do note that while it lets you download offline maps, it will only allow you to use navigation just for a single country of your choice. Nokia's
MixRadio
service is available too, and lets you stream music and even store offline mixes. However, you can only have up to four offline mixes stored on the device, and each is valid for a period of 30 days from the day you download. In case you wish to make use of it for longer, you'll need to refresh it manually. Other preloaded apps include the likes of
BBM
,
Opera
,
WeChat
, and a bunch of games.
Performance issues exist, but smooth as far as basics are concerned
When it comes to pure specs, let's just say that the Nokia X is as exciting as a closed bar. There's a dual-core Snapdragon S4 chip clocked at 1GHz, which is paired with 512MB of RAM. Out of the 4GB internal storage, you actually get about 2.3GB, divided into system storage and phone storage. USB OTG isn't supported, but thankfully, you can add more storage by inserting a microSD card. Other connectivity options are fairly basic too – you get the usual Wi-Fi, Bluetooth 3.0 and A-GPS. The Nokia X supports dual-SIMs and accepts a pair of micro-SIM cards. 3G is available only on the first slot, and since it's a dual-standby handset, callers will get an 'unreachable' message if they try to call you on one of the numbers if the other one is in use.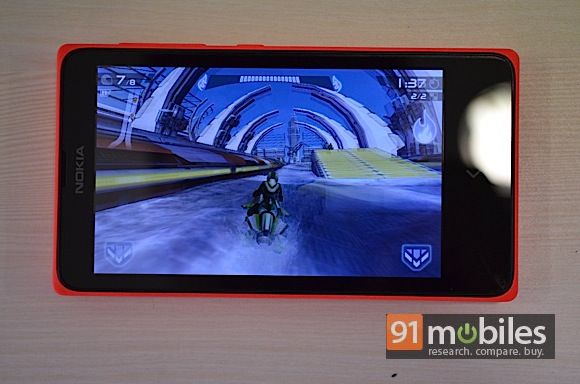 As far as day-to-day usage is concerned, you won't find it lacking too much. Regular apps run fine, though you may find yourselves encountering a blank screen with a 'Please wait' message quite often, while long-pressing the back button to jump to the start screen for example. Playing intensive games like Riptide GP2 is a no-no, and even others like Temple Run 2 stutter on occasion. Basic ones like the preloaded Fruit Ninja run fine though.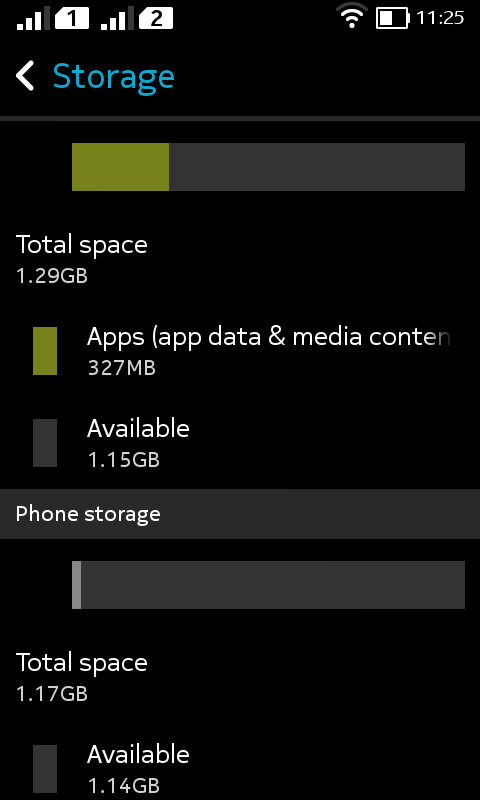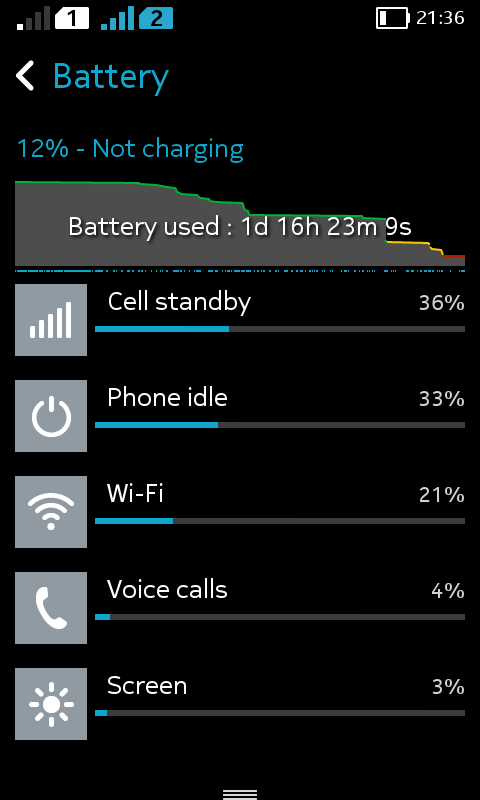 As far as battery life is concerned, the removable 1,500mAh pack provides enough juice to last you through the day, but may protest if your usage is heavy. This also reflects in our video loop test, which saw the Nokia X's battery give up in about five hours of continuous playback.
Verdict
The
fling between Nokia and Android
may not have the blessings of the couple's parents (that would be Microsoft and Google, respectively), to take a very crude analogy. However, the pair's lovechild was always expected to be a killer gadget. The Nokia X, to some extent, doesn't really live up to those expectations – the fixed focus snapper isn't impressive, the performance and battery life are so-so, and the fact that it doesn't give you the full Android experience sours the deal even further. And at the MRP of Rs 8,599, it doesn't really come out as a value-for-money device. On the positive side, the build quality is very good, it's got useful features like dual-SIM support and FM radio, and the UI is simple and intuitive. Comparing the Nokia X with its WP-toting sibling, the
Lumia 520
, the latter stands out as a more compelling device. It's not only a a tad cheaper, it has better specs too. If we were to pit the Nokia X against a similarly-priced Android device, the
XOLO Q800 X-edition
for example, Nokia's offering seems even less compelling.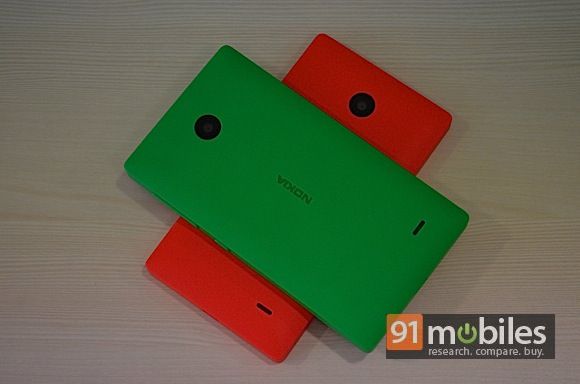 Let's take a different angle now. Consider this scenario. A prospective buyer walks into a store looking for an affordable smartphone, and is told about the new Nokia device that runs Android. We're pretty sure that someone who isn't too savvy with the smartphone world, but has heard about the advantages of Android, wouldn't require a lot of convincing. It's to Nokia's credit that the brand still enjoys that kind of popularity with the masses. With due respect to other brands that offer better specced Android handsets in the same price bracket, the Nokia X doesn't need a hard sell despite being priced a tad higher. Even though a difference in price as tiny as Rs 500 or Rs 1,000 may be significant enough for some, Nokia's pull is hard to argue, especially in a country where a lot of people place their faith and trust in the brand. Just like Tata is synonymous with reliability and Maruti with VFM, Nokia signifies peace of mind in the mobile world. And if you choose to buy it, that's exactly what you'll be paying for. In short, despite its limitations, the Nokia X is still worth a look, especially for those buying their first smartphone.
Price:
Rs 8,599
Editor's rating:
7 / 10
Pros
Nokia and Android playing together for the very first time
Sturdy build and vivid hues
Simple and intuitive interface
Most Android apps supported, sideloading is an option too
Nokia's signature services, including Here Maps and MixRadio
Cons
Middling specs
No support for Google services
No proper multitasking
Front shooter missing in action
3MP fixed-focus shooter delivers so-so results
A few performance hiccups