Nokia is introducing an update for its location app, the City Lens, which is available on Nokia's devices running on Windows 8 and Windows 7.5.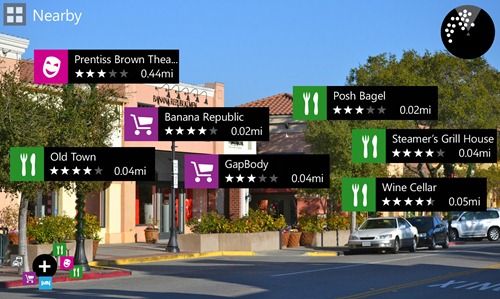 The updated City Lens app for the Windows devices offers some newly introduced features which includes the Sightline, Freeze and Quick Information features. Also, it showcases some improvements like the introduction of a provision that lets the user pin his most common searches and favourite categories to the home screen.
The features that top the list of interesting additions to the location app are the "Sightline" and "Freeze".
The Sightline feature allows the user to switch the lens view to the direct line of his focused sight. This feature allows the user to gather informations on his places of interest and place them in a convenient, easily accessible format for reference.
This feature will be made available to Customers present in the circles where Nokia has collected highly accurate 3G Data. In case you are in the supported area, the filter icon will automatically display on the City Lens app.
The Freeze feature enables the user to point and hit the pause button in order to freeze his surrounding and look for available options. Earlier, the user was required to keep the device camera pointed at the target location to check on the available options.
With this update, it appears that the Finnish company is hoping to place itself on par with Google and its Google Map to be one of the top Mapping devices.