Nokia will be launching the Asha 202 on the 1st of May in India. This phone was announced in February 2012 and will be available in black, dark grey, golden white, silver white and dark red colors.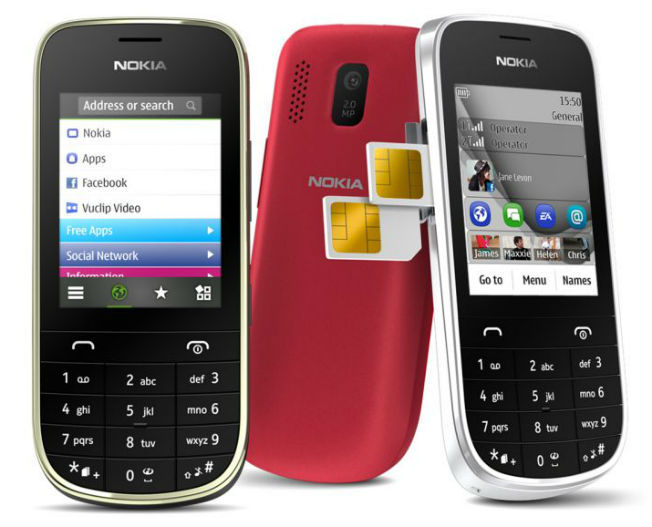 Lets refresh the specifications of Asha 202 :-
Dual SIM phone
Dimensions are 114.8 x 49.8 x 13.9 mm,91.5 cc
Weighs 90 grams
2.4 inches TFT resistive touchscreen
A 2.0 MP camera
A microSD card expandable upto 32 GB
GPRS with bluetooth and USB
Standby upto 400 hours and talk time upto 5 hours
Battery is Li-lon 1020mAh
It supports FM radio and music can be played for upto 25 hours. Nokia will allow for the download of 40 games for free. The games can be downloaded from Nokia's application store. The phone will also have Nokia maps. Asha 202 does not support wi-fi and is a 2G phone. The phone supports internet.
Its price in India will be Rs. 3900.
The data plans for this phone will also be announced soon. Nokia has lagged behind in the mobile market for sometime now and hopes to recover its position with the release of this inexpensive phone. However it will be interesting to see how the phone fares without 3G and wi-fi support. But we all know that Nokia is a brand that stands for its quality. Hence the phone no doubt will be high on these parameters.