A good news that arrives for the Nokia Lumia handset owners is that the Company has now introduced a new update for its Music App for the Lumia Phones.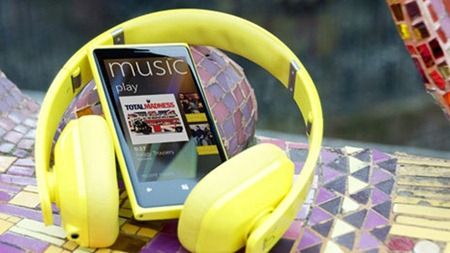 Nokia has announced recently a Paid Music Service called Music+ as an improved version of its Mix Radio free Internet Service.
The Music+ Streaming Service will allow its users to enjoy PC-based Music Playback through a Web App. The Service has been introduced by Nokia exclusively for the users of the Finnish Company's Lumia Range of Handsets. So, the HTC or Samsung Handsets users would not be able to relish the Music+ Service.
The Music+ is a Paid Subscription Plan for the free Mix Radio Service in order to let the users enjoy Spotify, RDIO, Slacker and a lot more services. The newly introduced Music+ has been priced at €3.99 which is equivalent to $3.99 USD per month.
The Customers will be offered to access unlimited music Skipping, unlimited Downloads, lyrics and High-Streaming Quality. The Service is also accessible without the presence of the Lumia Handset by using the Nokia's Web App.
Music+ also exhibits a high-quality Audio along with a Karaoke format Lyric Sheet for any song that the user is listening to currently.
Nokia has informed officially that the Music+ Media Streaming Service will be available for download in the few coming weeks. The Company has not yet revealed any bit of information regarding availability locations of the newly introduced service for the Users of Handsets under the Lumia hood.